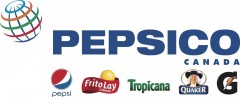 City : New Minas
Category : HR
Industry : Food and Beverage Industry
Employer : PepsiCo Canada
Overview
We currently have an exciting opportunity in Kentville, Nova Scotia for a Human Resources Coordinator on a one year contract.

Job Summary
Reporting to the HR Manager, this role will provide be responsible for coordinating and administering a variety of HR related activities. Ideal for a recent HR graduate, this role will provide a wide variety of tasks and responsibilities.
12 Months Contract.
Responsibilities
Primary Tasks and Responsibilities Include:
Coordinate all employee status changes including new hires, terminations, leave of absence, employee transfers and ensure accurate record keeping and Payroll coordination through the use of the employee database systems including SAP.

Assist with the execution of the various HR programs including: People Planning, Performance Management Process, Calibration, Bonus Administration etc.

Maintain proper documentation, filing, and tracking for various HR programs and protocols ensuring accuracy and compliance, including Code of Conduct certification and cybersecurity training.

Provide general employee relations support including benefits, payroll and employee relations issues as appropriate.

Facilitate the onboarding process for all new hires.

Provide assistance to managers and employees utilizing self-service as needed.

Ensure data integrity and accuracy of personnel data stored in HR systems and employee files.

Assist with ad hoc reporting
Qualifications
Qualifications/Requirements
Qualifications/Requirements
Primary Qualifications Include:
Post-secondary or graduate program, with a Human Resources, Industrial Relations/Employee Relations focus

Previous experience working in Human Resources administration

Exceptional interpersonal and communication skills, both oral and written

Analytical with a strong attention to detail and accuracy

Adaptable with a quick learning capability

Have experience with Microsoft Office suite (Word/Excel/PowerPoint/Outlook)

Able to set priorities, take initiative and work with little direction
Preferred Job Qualifications:
Experience with SAP, SuccessFactors and other HR systems is an asset

Display outstanding organizational skills, detail orientation, multi-tasking skills.

Have the agility to flex with changing responsibilities as the role evolves.