HR Business Partner (Senior), Commercial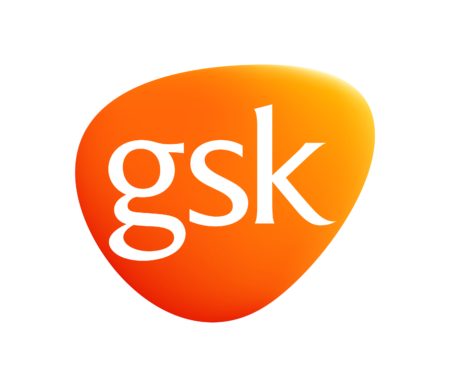 City : 7333 Mississauga Road North
Category : Other
Industry : Healthcare
Employer : GSK
Site Name:
Canada - Ontario - Mississauga, Canada – Ontario – GTA
Posted Date:
Feb 13 2023
Job Purpose:
We have an exciting opportunity for a HR Business Partner to work with leaders and their teams to do their best work and achieve our ambition in GSK Canada: to positively impact the health of 35m Canadians by 2025.
This role will be based at our exceptional, newly designed office, based in Mississauga in the Greater Toronto Area.  This role is a hybrid role, giving you the flexibility to define what works for you, in partnership with your manager, to support your team and the organization.
As the HR Business Partner, you will primarily support the Commercial business with the development and execution of the people plan to drive business change and impact.   This role reports to the HR Country Head, and is part of the Greater China and Intercontinental region, with close partnerships across our Americas HR Team.
You will play a key role in the following areas:
Talent management
Leadership development
Culture and capability
Inclusion, Equity and Diversity
Key Responsibilities include, but are not limited to:
Be a trusted counsel to the Commercial Leadership Team and their teams to drive the people agenda and business priorities.
Work with leaders to develop diverse talent pools of successors for key roles, working to identify and accelerate emerging talent. 
Influence and coach leaders to build their leadership effectiveness. Build the capability of our managers to motivate, focus, develop and care for their teams. 
Lead innovative people initiatives, working across HR operating model to achieve results (e.g. People Services, Recruitment, Benefits, Compensation).
Be forward looking - use insights to diagnose issues and inform people strategy and development of workforce and capability plans.  Use technology/data to support decision making.
Lead activities to strengthen our employer brand externally and maintain high engagement internally.
Challenge individuals and teams to embed our

culture and champion inclusive behaviours.

Optimize our investment in technology (Service Now), our operating model, and global tools and

processes within

HR. 
Role model disciplined focus on what matters most. Trusted to prioritize and manage stakeholder expectations.
Growth mindset – be ambitious to improve our service by sharing feedback with process owners.
Basic qualifications:
University degree in Business, Human Resources, or similar
Requires 7+ years' experience in Human Resources, with accountability for various client groups
Experience in HR in a variety of HR functions (generalist – talent management, organizational design, culture development, employee relations, compensation), management experience is a plus
Experience in creating a proactive employee relations environment.
Experience with coaching leaders on developing talent, performance improvement, reward and recognition, HR systems and culture.
Ability to manage complex division-wide projects from inception to completion with minimal supervision. Examples include organization design and effectiveness, reward systems, governance etc.
Ability to understand complex situations, tasks or problems, analyze them using a systematic approach and identify patterns and connections between situations that are not obviously related.
Must have the ability to adapt and work effectively within a variety of situations including organizational changes and changes in job demands.
Strong relationship management and influencing skills to advise and counsel clients at all levels in the organization.
Strong emotional intelligence to intuitively understand a situation and individual needs.
Preferred Qualifications
Bilingual (English / French).
CHRP Designation
About you:
Strong business acumen.
Able to proactively identify opportunities, diagnose, design and implement impactful HR solutions.
Strong influencing skills.
Highly accountable and outcome focused.
Can identify and resolve concerns and issues with minimal direction.
Comfortable using new technology.
Self-driven and able to direct own work with high levels of autonomy and trust.
Demonstrated ability to exercise good judgement and initiative.
When you join us, you'll have opportunities to collaborate with other outstanding professionals on some of the biggest challenges in healthcare. Above all, we create a place where people can grow, be their best, be safe, and feel welcome, valued and included.
#LI-GSK
GSK is a global biopharma company with a special purpose – to unite science, technology and talent to get ahead of disease together – so we can positively impact the health of billions of people and deliver stronger, more sustainable shareholder returns – as an organisation where people can thrive. Getting ahead means preventing disease as well as treating it, and we aim to impact the health of 2.5 billion people around the world in the next 10 years.
Our success absolutely depends on our people. While getting ahead of disease together is about our ambition for patients and shareholders, it's also about making GSK a place where people can thrive. We want GSK to be a workplace where everyone can feel a sense of belonging and thrive as set out in our Equal and Inclusive Treatment of Employees policy. We're committed to being more proactive at all levels so that our workforce reflects the communities we work and hire in, and our GSK leadership reflects our GSK workforce.
GSK is an equal opportunity employer committed to diversity and inclusion.  We welcome applications from all qualified individuals to apply to our career opportunities. GSK is committed to accommodating persons with disabilities. If you need accommodation at any stage of the application process or want more information on our accommodation policies, please contact us at canada-recruitment@gsk.com.  Please do not send resumes to this e-mail and instead apply through the online application process of this posting.
As a health and science-based organization, GSK is committed to following the recommendations as set out by Health Canada and taking all necessary steps to help curb the spread of COVID-19 which includes getting the COVID-19 vaccine. We feel strongly that this is the best way to help protect those we value most: our employees, families, communities and the patients and consumers we serve. To that end, we are taking an important step to ensure the safety of our employees during this global public health crisis.
Only employees who are fully vaccinated against COVID-19 may attend our Mississauga and Laval corporate offices. In addition, all customer-facing employees who, as part of their job, attend healthcare settings such as hospitals, pharmacies, doctors' offices and dentists' offices will need to be fully vaccinated against COVID-19.  Notwithstanding the foregoing, employees may seek an accommodation for human rights-related reasons, including medical or disability-related conditions, or religious beliefs.
Important notice to Employment businesses/ Agencies
GSK does not accept referrals from employment businesses and/or employment agencies in respect of the vacancies posted on this site. All employment businesses/agencies are required to contact GSK's commercial and general procurement/human resources department to obtain prior written authorization before referring any candidates to GSK. The obtaining of prior written authorization is a condition precedent to any agreement (verbal or written) between the employment business/ agency and GSK. In the absence of such written authorization being obtained any actions undertaken by the employment business/agency shall be deemed to have been performed without the consent or contractual agreement of GSK. GSK shall therefore not be liable for any fees arising from such actions or any fees arising from any referrals by employment businesses/agencies in respect of the vacancies posted on this site.