Heavy Equipment Technician (Shovels)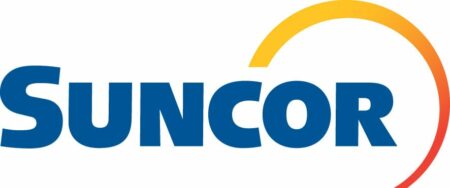 City : Fort McMurray Base Plant
Category : See posting
Industry : Energy and Petroleum
Employer : Suncor
Joining Suncor means you will work for one of the best companies in Canada, providing tremendous future potential where talented people thrive and lead. As our business evolves, so do our employment opportunities. Our work culture includes a dynamic mix of professionals, with a diversity of skills and expertise.
Do you want to work with and be responsible for maintaining the biggest mining equipment as a Heavy Equipment Mechanic at Suncor?
We are hiring multiple positions for the Shovels and Tracks teams. You will use your technical knowledge and strong understanding of equipment maintenance to support these areas. Please highlight your experience in your application
Minimum Requirements:
Two years of post-apprenticeship experience maintaining mining heavy equipment
Experience with Komatsu and Hitachi hydraulic shovels and/or CAT7495 & P&H 4100 cable shovels
A valid Alberta Journeyperson Heavy Equipment Technician (Off Road) Certificate or an Interprovincial Red Seal Journeyperson Heavy Duty Equipment Technician (Off Road) Certificate; attach your Journeyperson or red seal tickets with your application to be considered
A High School Diploma or General Education Diploma (GED)
Possess a valid driver's license and a clean driving record
Responsibilities:
Safely perform maintenance on and operate company provided equipment
Run maintenance repairs on our equipment, including troubleshooting hydraulic systems, engines, transmissions, and electronics

Remove and replace major components (engines / electric motors transmissions / gear cases, pumps, etc.)

Ensure that preventative maintenance guidelines are adhered to and maintain complete and accurate records for the technical and preventative aspects of this position
Participate in post-event failure analysis and root cause discussions to develop solutions
Execute all planned maintenance inspections and repairs on all types of heavy and auxiliary equipment
Build practices and procedures for repairs and implement approved modifications for the heavy equipment and auxiliary fleet
Location and other Key Details:
The shift schedule is a six days on/six days off rotation (three days on, three nights on, six days off; 12-hour shifts)

This position is safety sensitive

You will be required to perform some heavy lifting, use of ladders and working on elevated work sites such as scaffolds and towers with the ability to perform in a variety of different environments both indoor and outdoor as well as within confined spaces

If you reside outside of Fort McMurray, relocation of your primary residence to within 60 km of Fort McMurray is mandatory
Why Suncor?
 
Suncor's operations include oil sands development, production and upgrading; offshore oil and gas; petroleum refining in Canada and the U.S.; and the company's Petro-Canada retail and wholesale distribution networks (including Canada's Electric Highway™, a coast-to-coast network of fast-charging electric vehicle stations). Suncor is developing petroleum resources while advancing the transition to a low-emissions future through investment in power, renewable fuels and hydrogen.
With a strong strategy for growth and our long-standing approach to sustainability, operational excellence, capital discipline and technology and innovation, Suncor offers a solid foundation for you to continue building your career. We offer rewarding opportunities for you to learn, contribute and grow in a variety of career-building positions – all of which means tremendous potential for your future. We are focused on deepening our commitment to inclusion and diversity and creating a respectful workplace. 
We are an equal opportunity employer and encourage applications from all qualified individuals. We are committed to providing a diverse and inclusive work environment where every employee feels valued and respected. We have numerous employee inclusion networks to help foster an inclusive and respectful culture and drive positive change within Suncor. Current networks include both workplace inclusion networks (focusing on inclusion and respect for all), and identity-focused networks (focusing on building community and a sense of belonging and allyship). Through the Journey of Reconciliation, we are progressing the way we think and act to build greater mutual trust and respect with the Indigenous Peoples in Canada.  Please note we will consider accessibility accommodations to applicants upon request.