Heavy Equipment Technician Apprentice – Nisku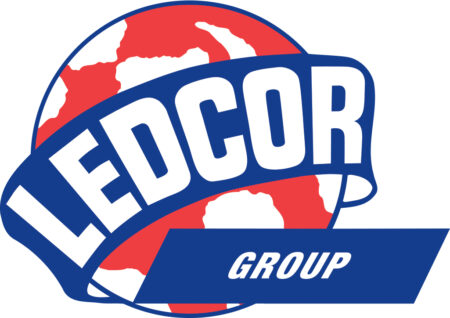 City : Nisku, AB; Edmonton, AB
Category : Full time Mechanic
Industry : Construction
Employer : Ledcor Group
Job Summary:
You are a 2nd or 3rd year, registered Heavy Equipment Technician/Mechanic Apprentice who enjoys troubleshooting and repairing mobile equipment. You are looking for a steady, consistent schedule in a safe work environment. You can take on a challenge and pride yourself in a job well done. You will be responsible for maintaining and repairing various types of construction, maintenance equipment and plow/sanding trucks. We support our employees with training to develop skills, knowledge, and abilities.
This will be a full-time permanent position and Ledcor will help support your on-going employee training and career development in our diversified company. We offer industry-leading wages, excellent training, benefits, RSP's and advancement opportunities.
Watch our 75th anniversary video to see what it's like working for Ledcor and apply today to join our Equipment Repair team in Nisku, Alberta!
http://www.youtube.com/watch?v=fa38jvD2jaY
Essential Responsibilities:
Perform maintenance and repair of heavy construction and maintenance equipment such as loaders, dozers, excavators, graders, pavers, compactors, plow/sanding trucks and light support gear
Follows manufacturer and internal maintenance programs and inspection procedures
Engages and participates in Ledcor safety policies and procedures
Complete maintenance records and documentation as required
Qualifications:
Must be an Apprentice Heavy Equipment Technician from a recognized provincial authority
Experience rebuilding/repairing Caterpillar, John Deere and Western Star equipment would be an asset. 
Must successfully complete pre-employment drug and alcohol testing
Must have a valid Driver's License and ability to provide a clean 3-year driver's abstract
Ability to understand and effectively carry out oral and written instructions which may be accompanied by sketches and diagrams.
Must have demonstrated ability to work under minimal supervision
Previous experience working with heavy civil construction and/or highway paving and highway maintenance equipment (i.e. snowplows) would be an asset
Highway truck experience would be an asset
Work Conditions:
Work will be based

in Nisku

Benefits provided by CLAC (Health, Dental, RSP and Pension)
#LI-NC1
#LI-Onsite
Additional Information:
Company Description
Ledcor builds and maintains infrastructure in various industries including oil and gas, transportation, and mining. We're experts in public and private infrastructure construction and maintenance – from national highways to bridges, from airports to underground utilities and independent power projects. We also work on roads, earthworks, foundations, dams, power systems, and waterways.
But when you work for Ledcor, your experience will go far beyond the project. Do you want a career that means more? Join our True Blue team now!
Employment Equity
At Ledcor we believe diversity, equity, and inclusion should be part of everything we do. We are proud to be an equal-opportunity employer. All qualified individuals, regardless of race, color, religion, sex, national origin, sexual orientation, age, citizenship, marital status, disability, gender identity, Veteran status or any other identifying characteristic are encouraged to apply.
Our True Blue team consists of individuals from all backgrounds who contribute diverse perspectives and experiences to Ledcor. We are committed to continuing to build on our culture of empowerment, inclusion and belonging.  
Adjustments will be provided in all parts of our hiring process. Applicants need to make their needs known in advance by submitting a request via email. For more information about Ledcor's Inclusion and Diversity initiatives, please visit our I&D page.