Heavy Equipment Fleet Manager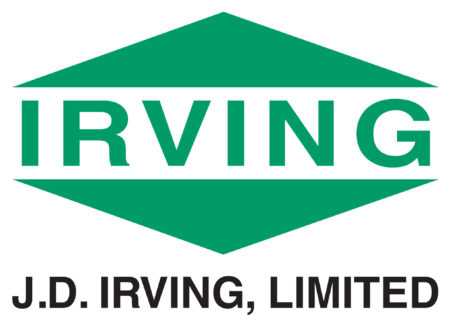 City : Saint John
Category : Production & Skilled Trades
Industry : Forestry and logging
Employer : J.D. Irving

HEAVY EQUIPEMENT FLEET MANAGER
We are currently seeking a highly motivated individual to fill the role of Heavy Equipment Fleet Manager working in a centralized head office role. This position is accountable for managing our fleet of wheeled loaders, log loaders, forklifts, and company road construction equipment along with those same assets in our affiliate businesses. The role is key to ensuring we have reliable low-cost operations in all of our sites with high equipment utilization.
Responsibilities
· "Own" the machine group and drive continuous improvement in all areas.
· Management and improvement of equipment financial model analysis for optimized purchasing cycle and equipment brand selection.
· Development and improvement of technical specifications to guide the purchase process.
· Research and deploy new technologies and tools to drive increased utilization, reduce costs and increase overall reliability.
· Lead root cause failure analysis on repeat failures.
· Identify opportunities to improve productivity, decrease cycle times, reduce loading and unloading time.
· Support the regions in the event of equipment failures with rentals for operations support.
· Foster an environment of continuous improvement.
· Model company values and standards.
· Identify system training requirements for employees and coordinate training to achieve 90% proficiency.
· Complete quarterly audits on maintenance, inventory, purchasing and administration processes.
· Create, enter, and update equipment PM Strategies in CMMS.
· Monitor data integrity through equipment and item setup in CMMS (business data steward).
· Represent the Woodlands Division within the larger centralized group on CMMS challenges, opportunities, and improvements.
Experience & Qualifications:
· Possessing over 5-10 years' experience in heavy equipment maintenance management or operations management (construction equipment loaders, excavators, tractors, forklifts, etc.). Candidates with a mechanical aptitude or truck & transport fleet experience may be considered.
· Bachelor's degree in mechanical engineering, or other related discipline
· The ideal candidate will have experience leading cross-functional teams and is adept at scheduling, coordinating, providing leadership, and gaining buy-in from internal and external stakeholders.
· Candidate can live anywhere in the Saint John, Sussex, or Fredericton regions and regular travel throughout in New Brunswick is required. A company vehicle will be provided.
· Demonstrated ability to work with teams within and outside of direct control is a must.
· Effective communication style at all levels in the organization.
· Strong organizational, problem solving, and time management skills.
· Ability to balance multiple priorities in a challenging, fast-paced environment.
· Experience with analytics software is considered an asset.
The Company:
Founded in 1882, J.D. Irving, Limited (JDI) has operations in Eastern Canada (New Brunswick, Nova Scotia, Prince Edward Island, Quebec, Ontario, Newfoundland and Labrador), and the United States. We are a team of over 19,000 dedicated employees.
At J.D. Irving, Limited, you are part of an energetic team of professionals who lead with integrity and are passionate about achieving results. With a culture that nurtures talent and creates an inclusive workplace, you can grow your career across our diverse operating divisions.
Apply for this Career Opportunity:
Please apply online.
We appreciate your interest in our company! Only those candidates selected for an interview will be contacted.
To learn more about our products and services, click here.
J.D. Irving, Limited, Woodlands Division is committed to the principle of equal opportunity in its employment practices and to providing an environment free from discrimination and harassment for all employees.
#LI-EM1