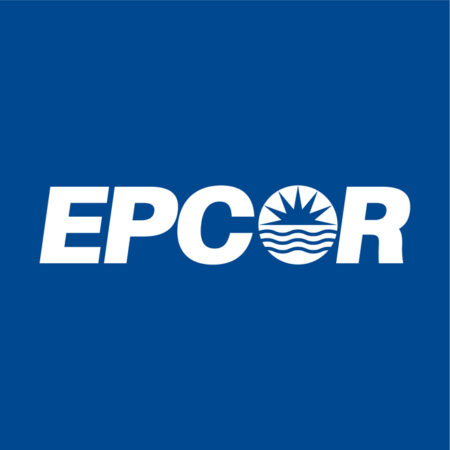 City : Edmonton
Category : Permanent Full Time
Industry : Utilities
Employer : EPCOR
Highlights of the job
We are hiring up to two (2) experienced Heavy Duty Mechanic positions working out of Edmonton, AB.
These roles require Heavy Duty Mechanics with training/certification and/or extensive experience working on Aerial Devices (CUF certification or equivalent) or Hydrovac equipment. They are accountable for the inspection, overhaul, repair and maintenance of all EPCOR equipment including but not limited to: mechanical components of heavy & medium duty trucks; heavy commercial and industrial vehicles including mounted equipment and attachments; heavy construction and agricultural equipment; stationary power units equipped with complex hydraulic systems and spark-ignition or diesel engines such as heavy and medium duty trucks, aerial devices, radial boom digger derricks, bulldozers, graders, cranes, backhoes, front end loaders, forklifts ,skid steers, heavy powered rollers and related heavy equipment. These Duties may occur in shop or via mobile service truck.
We are accepting applications from current EPCOR Employees and external applicants at this time.
What you'd be responsible for
Repairing and performing preventative maintenance on all EPCOR fleet vehicles and equipment including but not limited to: heavy and medium duty trucks, aerial devices, radial boom digger derricks, cranes, backhoes, skid steers, vacuum trucks, trailers, yard and other related equipment forklifts.

Inspect

ing

, diagnos

ing

, repair

ing, replacing and testing:

A

ll components of gasoline and diesel internal combustion engines, drivetrains, engine starting systems, an

d steering and braking systems;

A

ll components of clutches, hydraulic couplings, transmissions, transfer cases and axle assemblies.

S

uspension syst

ems, frames, wheels and tracks;

E

quipment winches, power take-offs, pneumatic or hydraulic pumps, boo

ms, cables, blades and buckets;

El

ectrical components such as alternators, distributors, starters, relays and solenoids, etc.

Inspect

ing

and repair

ing

a

erial devices,

r

adial boom digger derricks, and perform minor fiberglass repairs.

Preparing

work estimates of

labour and parts costs; writing

service reports.

Interpreting

technical manuals relating to manufacturer specifications and warranty requirements.

Working from mobile service truck

- varying shifts may be required.

Keeping

accurate and detailed records in Fleet Services GMS system.

Performing

other mechanical related duties as required.
What's required to be successful
C

ertified Alberta Journeyman in the trade of Heavy Duty Mechanic.

Minimum 5 years

of

experience maintaining and repairing Aerial Devices (primarily Bucket Trucks) or Hydrovac equipment.

Must have the ability to obtain CVIP

license

prior to starting work.

Training and certification (e.g. CUFC,etc.) highly desirable.

Possession of a Valid Alberta Class 5 with a Q endorsement Motor Vehicle Operator's License (Class 3 with a Q endorsement preferred).

Knowledge of the theories and operating principles of spark-ignition and diesel engines, hydraulic and pneumatic systems, and heavy duty, multi-speed power trains.

Knowledge of the occupational hazards and safety precautions applicable to the work of the trade.

Grade 12 or GED equivalent.

Understanding heavy mobile equipment, environmental and safety regulations. 
Other important facts about this job
Jurisdiction: CUPE30
Class: 7430
Wage: $55.18 per hour
Hours of work: 40
Application deadline: June 11, 2023
Internal EPCOR Employees please ensure that you are using your "@epcor.com" email address.
Learn more about Working at EPCOR!
Follow us on LinkedIn, Twitter, Glassdoor or Facebook!
#LI-TA8
Please note the following information:
A requirement of working for EPCOR is that you are at least 18 years of age, successfully attained a high school diploma (GED, or equivalent level of secondary education) and legally entitled to work in Canada. (A copy of a valid work permit may be required.)

If you are considered for the position, clearance on all applicable background checks (which may include criminal, identity, educational, and/or credit) and professional reference checks is required. Some EPCOR positions require an enhanced level of background assessment, which is dictated by law. These positions require advanced criminal record checks that must also be conducted from time to time after commencement of employment.

A technical/practical assessment may be administered during the selection process and this exercise will be used as a part of the selection criterion.

To meet the physical demands required of some positions, candidates must be in good physical condition and willing to work in all weather conditions. Clearance on pre-placement medical and drug and alcohol testing may be required.