Health, Safety and Environmental Coordinator (New Grad)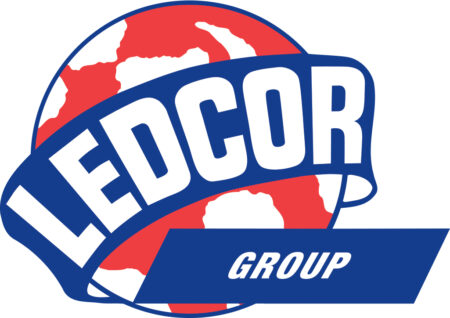 City : Vancouver, BC
Category : Full time Health and Safety
Industry : Construction
Employer : Ledcor Group
Job Summary:
You are a New Graduate interested in the area of Health and Safety in the Vancouver area in the commercial construction industry. In this role, you will be responsible for field leadership and delivery of the Health, Safety and Environmental programs at the project level.
You will be responsible to assist project teams in the day-to-day operations by influencing, developing and implementing project safety plans to help achieve the corporate goal of zero incidents.
Join the Ledcor Building Construction Group in Vancouver, BC!
Responsibilities
Works under the day to day direction of the project superintendent to verify the project is properly and effectively implementing Ledcor's Health, Safety and Environmental Protection (HS&E) standards
Conducting and documenting inspections to verify compliance with corporate policies and health and safety regulations hazards
Identifies corrective action to be taken when unsafe acts are identified during an inspection process; assists in resolving any issues of non-compliance; and provides education to supervisors, sub-contractors, and project site personnel in matters of health and safety
Participates and supports project staff and contractors in conducting effective incident investigations that identify underlying causes and effective corrective measures
Ensures all required HS&E documentation (subcontractor documentation, health and safety inspections, audits, daily hazard assessments, toolbox talks and safe work procedures and meeting minutes) are effectively organized and copies are shared with the appropriate groups
Reviews incident reports, monthly statistics, inspection reports and can identify undesirable trends and provide appropriate recommendations
Works with the project team on the development/implementation of project specific safety plans, job hazard assessments and safe work procedures
Chairs and participates in Ledcor tool box and project joint health and safety committee
Acts as a coach and mentor for project staff and contractors by assisting in resolving any issues of non-compliance; and provides education to supervisors, contractors, and project site personnel in matters of health and safety and to promote Ledcor's safety culture
Acts as a resource to project staff in Ledcor health, safety and environmental protection processes and procedures
Maintains a working knowledge of, and provides consultative advice to project site personnel on, the interpretation of local and provincial regulations as they relate to both public and work-site safety
Assists and supports the implementation of the health and safety policies and procedures in accordance with Ledcor and regulatory requirements
Establishes and maintains collaborative relationships with management, project team members, contractors, public and regulatory officers
Performs other related duties as assigned by the project superintendent
Requirements
Degree or Diploma in Health and Safety, Civil Engineering, Electrical Engineering, Mechanical Engineering, Construction Project Management or a related discipline
Possession of BC Construction Safety Officer (CSO) or National Construction Safety Officer designation (NCSO) is an asset
Possession or pursuit of Canadian Registered Safety Professional (CRSP) or other professional HS&E designation is desired, but not required.
Strong computer skills, including Word, Excel, PowerPoint and Outlook
Thorough knowledge of local government health and safety acts, policies, regulations, codes and practices
Working level of understanding of basic HS&E functions; such as, Occupational Hygiene, Ergonomics, Confined Space and Incident investigations
Strong knowledge of commercial construction practices, techniques and equipment
Apply critical thinking and problem-solving skills to HS&E issues, make timely decisions under pressure within the bounds of Ledcor HS&E program and in a respectful manner
Have a competent level of communication and presentation skills with the ability to collaborate and function effectively within a team environment
Ability to support operations staff and project safety coordinators to set, articulate, achieve challenging goals and pursues these matters with drive and urgency
Have practical leadership skills to build relationships and motivate and operational and HS&E teams
Work Conditions
Ability to physically traverse uneven ground and heights, climb ladders/stairs, and stand for extended periods of time
Benefits provided by CLAC
Additional Information: