Health and Safety Technician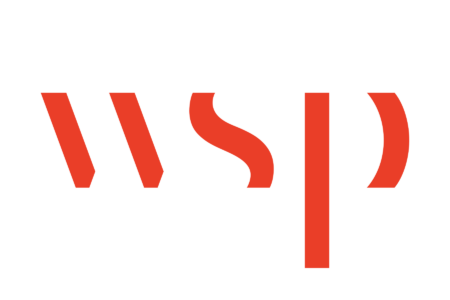 City : Port Hope, ON
Category : Environment - Remediation Program Mngt (RPM)
Industry : Engineering
Employer : WSP
PORT HOPE
WSP is one of the world's leading professional services firms – made stronger with the recent creation of WSP E&I Canada Ltd., a wholly-owned subsidiary of WSP Canada Inc.
We have over 63,000 team members across the globe. In Canada, our 12,000 people are involved in everything from environmental remediation to urban planning, from engineering iconic buildings to designing sustainable transportation networks, from finding new ways to extract essential resources to developing renewable power sources for the future. Our purpose is to future proof our cities and environments.
The Opportunity: 
Why WSP?
We value and are committed to upholding a culture of Inclusion and Belonging
Our Flexible Work Policy – we recognize the importance of balance in our lives and encourage you to prioritize the balance in yours. We will support you on and off the job so you can be fully present in both your work and home lives.
Our

Hybrid Work Policy

- a combination of in-person and remote working, enables us to purposefully think of how we work, who we need to work with, and where the work should be done.
A Canadian success story - we're proud to wear the red and white of this beautiful country and show the world what Canada has to offer.
Enhance the world around you - from the environment to the highways, to the buildings and the terrain, WSP is the fabric of Canada.
Outstanding career opportunities - we're growing and pushing ourselves every day to be greater than yesterday - we're open to your ideas and trying new things.
A phenomenal collaborative culture and a workforce filled with genuinely good people who are doing humbly important work. Come find out for yourself what it's like to be a part of our journey.
We offer attractive pay, flexible work options, a great corporate culture, comprehensive and employee-focused benefits including virtual healthcare and a wellness platform as well as great savings programs, and a clear vision for the future.
#WeAreWSP
 
A day in the life:
Assists Project Superintendent and other Operations Staff in ensuring compliance with and enforces applicable H&S Legislation, Regulations, Codes and Standards in addition to Wood HSSEA and Client H&S requirements on various projects.

Provides active HSSE leadership by participation, leading by example, and demonstrated interest in the health and safety program; sets a good example for workers by attitude, conduct and compliance with safety requirements.

Serves as the initial contact for all site-specific health and safety activities.

Suspends any operation that threatens the health or safety of workers or the public, and immediately notifying the Superintendent and H&S Manager.

Takes prudent measures to reduce hazards or to correct unsafe conditions or actions when becoming aware of such unsafe or potentially unsafe work conditions.

Follows and actively promotes iSMS and Global Safety Rules.

Provides for active worker participation in the project H&S Program; provides information, instruction, and training to workers necessary for the protection of their health and safety.

Advises an employee of the existence of any potential or actual danger to the health or safety of which project management is aware.

Coordinates Wood H&S Program on multi-employer project sites with all parties, including the Client and subcontractors.

Assesses risks and identifies, prioritizes, and controls hazards on the project, prior to starting work activities and during work activities. Includes preparation of Job Hazard Assessments.

Recognizes, evaluates, and controls occupational exposures to toxic chemicals, utilizing regulatory and professional reference resources such as Threshold Limit Values (TLVs) by the American Conference of Governmental Industrial Hygienists (ACGIH), OELs, NIOSH Pocket Guide, and others; consults and engages Wood's Certified Industrial Hygienists (CIH), Registered Occupational Hygienists (ROH), and other professionals as needed.

Implements and maintains project-specific programs, plans, procedures, and practices specific to the project for the protection of the health and safety of workers.

Communicates Wood H&S requirements to subcontractors and ensures their compliance.

Participates in client facing meetings/inspections and communicates Health and Safety stats and presentations.

Prepares, distributes, and maintains all safety reports and records as required by the Wood H&S Program.

Tracks Project stats and hours (person hours and equipment).

Conducts or participates in regular project safety inspections and initiates and completes corrective actions for safety issues and hazards observed.

Inspects tools, equipment and machinery issued by workers and removes unsafe items from use.

Conducts periodic safety meetings with Wood employees and subcontractors, including daily tailgate meetings, attends safety meetings, conducted by other employers at the project site, as applicable.

Participates in Project Joint Health and Safety Committees, as applicable.

Provides and maintains stock of personal protective equipment as required by Wood requirements.

issues required personal protective equipment to workers and enforces its use.

3+ years of Occupational Health and Safety experience, preferably within the Ontario construction industry and large-scale Projects.

Eligible for registration as CRST - must be already certified or able to obtain.

Successful applicant(s) must be eligible for and will be required to obtain Government of Canada security clearance.

NCSO designation or ability to obtain

Experience working on engineered construction, civil works, geotechnical, demolition, environmental remediation and/or nuclear construction projects.

Experience and knowledgeable working under Ontario H&S Legislation, codes, practices, standards.

Proven record of developing, implementing, and embedding a strong safety culture on project sites.

Able to quickly react to various situations and strong initiative.

Able to make sound decisions and not afraid to ask if direction is not clear.

A valid G license and have a reliable vehicle.

Valid Standard First Aid with CPR C or able to obtain within first 2 months of employment.

Demonstrated ability to effectively communicate technical safety expectations and issues both written and oral.

Ability to freely access all points of a construction site in wide-ranging climates and environment.

Effective/competent Microsoft Office 365 application user (e.g., Word, Excel, and PowerPoint).
What you'll bring to WSP ...
Effective 2-way communicator, comfortable with presentation of H&S presentations and able to build strong working relationships with peers.

Comfortable in both client and other 3rd party environments; able to build exemplary working

relationship with client and other stakeholders.

Must be able to work and deliver in a fast-paced team-oriented environment.

Good attention to detail, with the ability to recognize discrepancies.

Strong work ethic with the ability to work independently as well as a part of a team.

Demonstrable commitment to company and client values.

Trustworthy and approachable.
PPE
Health and Safety Technicians must be capable of wearing all required PPE&C, including respirators, if required. Site-specific PPE&C will be provided, other than work boots (allowance provided).