HCA Instructor – Kamloops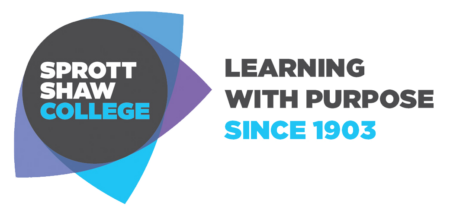 City : Kamloops
Category : Other
Industry : Education
Employer : Sprott Shaw College
Are you motivated by using your talents to support others? Come work for one of BC's top private colleges!
Established in 1903, Sprott Shaw College is a private post-secondary institution with 16 government-designated campuses across British Columbia. We take great pride in educating and preparing our students for rewarding and relevant careers in Administration, Business, Trades & Design, Nursing & Healthcare, and Child, Family & Community Support.
Sprott Shaw College is the subsidiary company of CIBT Education Group, one of the fastest-growing companies in BC according to Business in Vancouver. As an organization, we cultivate professional growth and positive working environments for our employees, which fosters our values of Community, Diversity, Integrity, Quality, Respect, and Results-Oriented.
Reporting to the College Director, the HCA Instructor is responsible for instructing the students during theory and lab. The HCA Instructor must understand Sprott Shaw's HCA Program goals and/or outcomes, the learning goals and outcomes for all training (including the requirements for clinical), the policy/procedures for each facility that the students will be attending during clinical training and be able to coordinate them all into a successful learning experience.
Responsibilities
Instruct curriculum using only pre-authorized or Sprott Shaw materials

Take part in our program TEAMs and contribute to maintaining the curriculum for the betterment of the program

Organize and is responsible for instructor materials

Distribute and explain course outlines at the beginning of every class to every student

Define daily objectives and begin with an overview of the daily lesson plan

Distribute textbooks and materials at the beginning of the course

Check inventory and order lab supplies as needed

Administer all assessments as closed book and according to guidelines and procedures

Grade and check daily work, projects, and quizzes in a timely fashion according to guidelines

Follow procedures for administering, recording grades, and filing assessments

Mark in a timely fashion and according to guidelines provided

Maintain attendance sheets accurately

Allow every student the chance to evaluate the course and teaching methods using the student evaluation form at the end of every course

Use the Classroom Observation Worksheet to guide teaching practices

Provide Head Office with an evaluation of each course taught

Offer assistance to other faculty and staff

Cover all material for the week, in a condensed form if necessary to provide for holidays or professional days

Maintain discretion and confidentiality in dealing with clients/patients, students, peers and supervisors

Develop and maintain a collaborative relationship with others at various levels and organizations

Meet regularly with the campus HCA lead instructor/director, keeping him/her informed of student progress and/or issues

Act as a campus liaison for students and clinical staff

Serve as a 'resource' person for students

Use empathy and respect when dealing with students, peers and supervisors

Participate in grad functions

Attend faculty meetings and in-service training
Clinical (if also performing clinical duties):
Receive an orientation to the clinical site prior to clinical dates

Distribute and explain clinical packages (learning objectives, learning goals, assignments, etc.)

Provide site orientations to students

Make arrangements with the facility for daily pre- and post-care conferences

Provide clear and concise documentation

Prepare and review evaluations with students

Ensure that all evaluations and documentations are completed and submitted to the campus

Ensure all supplies and materials are available for the students
Qualifications and Education
Understands Sprott Shaw Health Care Assistant Program goals and/or outcomes

Understands the learning goals and outcomes for HCA Program

Has current skills in the use of various lab equipment (i.e. Hoyer lifts, Medi-lifts, Arjo tubs, etc.) used at the clinical site(s)

Computer literacy for completion of required documentation

Caring and patient attitude towards student learning

Clinical experience preferred in the areas applicable to the experience: Multi-Level / Complex Care / Assisted Living / Home Support
Theory Courses
Current full registration or non-practicing registration with the BCCNM; and

Demonstrated ability to teach adult learners (i.e. completion of Provincial Instructor Diploma or equivalent education or previous teaching experience with satisfactory references or positive performance evaluations and student course evaluations); and

Two or more years of full-time Canadian nursing experience (1 year = 1400 hours) with relevant knowledge of the Canadian health care system, the roles and responsibilities of healthcare team members and current policies and procedures within residential and community care settings. Nursing work experience to include:
Experience in working with older adults with complex health needs; and

Experience or orientation in-home support and multi-level/complex care
Note: Other faculty qualifications may be considered for the Interpersonal Communications course (e.g., undergraduate degree in a Health or Human Services field)
Lab and Practice Experience

Same as per theory except must have current full registration with the BCCNM
Skills
Proven knowledge of MS Office and/or database systems

Excellent verbal and written communication and interpersonal skills
Competencies
Accountability

Leadership

Communication

Analytical thinking

Problem-solving

Adaptability

Teamwork

Network and relationship building

Planning and organizing
What we offer
Reimbursement of Practicing license or Professional Association Membership fees

Tuition discount for Spouse and Children

Long Service Awards Program

Employer-paid training such as Indigenous Awareness and LGBTQ2+

Reimbursement of tuition costs for attaining Adult Education Credential.

Disability and Life insurance

Employee Assistance Program

Extended health care (Dental, Vision, paramedical)

Flexible schedule, work-life work life balance

Eligible to participate in a Registered Retired Savings Plan and the Deferred Profit Sharing Plan

5 sick and 2 personal leave days a year for full-time employees

Education and Training allowance
Commitment to Equity, Diversity & Inclusion
Sprott Shaw College is an Equal Opportunity Employer and welcomes all applicants to apply and does not discriminate based on race, religion, color, sex, gender identity,
CLOSING DETAILS
Application Process: Please apply with a cover letter and resume on this site.

Application Deadline: The position will be filled as soon as a suitable candidate is identified.