GTA Office – Consulting Opportunities in Cyber Security Strategy & Governance – Full Time – Fall 2023 & 2024 Start Dates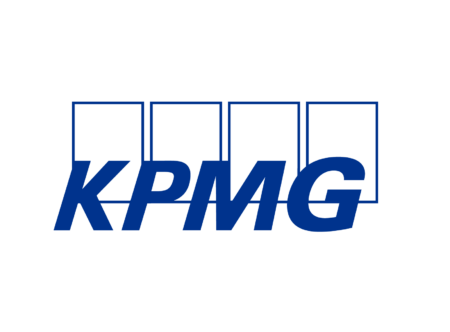 City : Toronto
Category : Digital
Industry : Finance
Employer : KPMG
Overview
At KPMG in Canada, you'll join a team of diverse and dedicated problem solvers, connected by a common cause: turning insight into opportunity for clients and communities around the world.   
Do work that matters, supported by a community that values difference and cares about you. Gain learning that'll last you a lifetime and be recognized for the impact you make. With a focus on encouraging employees to come as they are, KPMG provides its employees with a variety of unique tools and support systems that ensure they thrive and make their mark in their career and in their communities.  
Why KPMG Cyber Security Strategy & Governance?
At KPMG, our team of cyber security professionals understand that cyber risk cannot hold back businesses.
Rather than aiming to eliminate risk, we focus on risk management. We take pride in our diverse team comprised of capable individuals from various backgrounds, offering unique perspectives on strategy and implementation. Working in tandem with our clients, we help to implement an effective cyber security function that protects against threats, propels transformation, and drives growth. Our goal is to provide clients with unparalleled consulting services and problem-solving abilities, to deliver the exceptional value that has become synonymous with the KPMG name.
What you will do
Our GTA office is seeking recently graduated BSc, BBA, B. Math, MSc and MBA students to join our Cyber Security Strategy & Governance practice as a Full Time Consultant in 2023 and 2024.
As a Consultant, you will work to create enterprise-wide security strategies to solve complex business issues and assist clients in execution. Your main objective will be to make informed and prudent risk decisions, providing clients with tailored solutions that protect their most valuable assets from existing threats. Working alongside our implementation teams, you will turn recommendations into action, collaborating with various technical cyber teams to develop and implement effective cyber security programs. Our leadership team is committed to continuous improvement, and you will be presented with various opportunities to grow your knowledge, contribute to the community, and ultimately become an expert in your field.
Tasks and responsibilities include:
Understand and help solve our clients' cyber security problems.

Contribute to design and execution of technical aspects of cyber security governance, frameworks, and operating models.

Communicate with clients to coordinate meetings, gather information, and provide value throughout an engagement lifecycle.

Ensure the timely delivery of work products, with a focus on high-quality deliverables.

Work collaboratively with teammates and management to meet deadlines and provide exceptional work to clients in a timely manner.

Establish consulting relationships with client personnel to provide additional value to their organization and cultivate new business opportunities.

Develop presentation materials to support various functions of our cyber security practice.

Contribute to the development of your own and team's technical acumen.

Continue to develop internal relationships and your KPMG brand.
Learn more at kpmg.ca/cyber
What's in it for you: Full Time Students
At KPMG in Canada, you will find opportunity across geographies and industries to do work that matters with a team of peers, mentors and leaders that value your unique perspectives and experiences. As a full-time employee at the firm, you will have the opportunity to work closely with our clients and learn about different industries while you advance your learning and development goals through personalized on-the-job training, supported by your performance manager, to ensure your growth is continuous throughout your career journey. We provide opportunities that enable you to thrive with us, including remote work and travel program opportunities and 50 personal care hours beyond your vacation time.
What you bring to the role
You strive to make a meaningful and positive difference alongside your peers, to work collaboratively and with innovation at the forefront. You're passionate about being involved in your local community and post-secondary institution and have a proven ability to achieve personal and professional success while being curious as you learn emerging practices and technologies.
You possess a genuine interest in technology and business issues, combined with excellent communication skills and the ability to take on early responsibility. Although a background in technology is not mandatory (as our current graduates come from diverse educational backgrounds), you do have business and commercial awareness and a willingness to engage in various projects. Above all, you possess a strong desire to learn about cyber security and contribute towards our mission of keeping our clients secure.
Recently completed a Postgraduate, Bachelor's, or Master's degree in an associated field such as Information Security, Computer Science, Engineering, Business, or the equivalent experience.

Ability to work both independently, with little supervision and within a team environment.

Excellent communication skills being able to express insights, both written and orally.

Demonstrated ability to learn and succeed in a fast-paced environment.

Attention to detail and strong organization and analytical skills.

Commercial awareness and understanding of business risks.

High degree of personal confidence, enthusiasm, and drive.

Good understanding of information security domains and ability to demonstrate/explain them with real-world scenarios.

Working knowledge of security tools and methodologies (for technical cyber security roles).

Technical designations such as ISO 27001 LA, CISSP, CISA, CRISC, CEH, CGEIT, ITIL would be an asset.

Experience in working in a consulting environment would be an asset.
How you will succeed
You have a strong academic record

You build collaborative relationships:

Establishes strong relationships internally and externally and builds wide and productive networks

You build collaborative relationships:

Establishes strong relationships internally and externally and builds wide and productive networks

You develop and motivate others:

Engages others, instils confidence, and coaches people to find meaning in their work and achieve exceptional results

You take opportunities to learn and adapt:

Uses insights and self-reflection to build capability and embrace new challenges

You drive quality:

Delivers high-quality results and exceptional service that provide value

You foster innovation:

Embraces a culture of innovation and experimentation to create value
KPMG individuals Deliver Impact | Seek Growth | Inspire Trust and understand that a diverse workforce enables us to deepen relationships and strengthen our business.
Providing you with the support you need to be at your best
For more information about KPMG in Canada's Benefits and well-being, click here.
Our Values, The KPMG Way
Integrity, we do what is right | Excellence, we never stop learning and improving | Courage, we think and act boldly | Together, we respect each other and draw strength from our differences | For Better, we do what matters
KPMG in Canada is a proud equal opportunities employer and we are committed to creating a respectful, inclusive and barrier-free workplace that allows all of our people to reach their full potential. A diverse workforce is key to our success and we believe in bringing your whole self to work. We welcome all qualified candidates to apply and hope you will choose KPMG in Canada as your employer of choice. For more information about Inclusion, Diversity & Equity in Recruitment, please click here.
For general recruitment-related inquiries, please contact the HR Delivery Centre at cafmcdnhrsthotline@kpmg.ca.
If you have a question about accessible employment at KPMG, or to begin a confidential conversation about your individual accessibility or accommodation needs through the recruitment process, we encourage you to contact us at cafmcdnhrsthotline@kpmg.ca or phone: 416-777-8002 or toll free 1-888-466-4778.