Group Benefits Account Executive Development Program (AEDP) – 2023 & 2024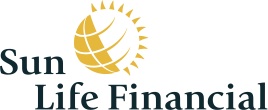 City : Calgary
Category : Internship
Industry : Finance
Employer : Sun Life Financial
You are as unique as your background, experience and point of view. Here, you'll be encouraged, empowered and challenged to be your best self. You'll work with dynamic colleagues - experts in their fields - who are eager to share their knowledge with you. Your leaders will inspire and help you reach your potential and soar to new heights. Every day, you'll have new and exciting opportunities to make life brighter for our Clients - who are at the heart of everything we do. Discover how you can make a difference in the lives of individuals, families and communities around the world.
Job Description:
Group Benefits Account Executive Development Program (AEDP) - 2023 & 2024 New Graduate Opportunity
We are looking for talented, high potential new graduates to join Sun Life for a fulfilling career in Sales. Our ideal candidate is a self starter, has an entrepreneurial drive, embraces challenges and desires to work in a client centric environment where you can take ownership and make decisions. Natural leadership skills and an ability to work independently while thriving in a team setting are key attributes for success.  
At Sun Life, we understand the importance of a culture that fosters openness and inclusion. We want you to be your most brilliant self. That is why we do everything we can to support your well being and development. Within this program, you will have the opportunity to contribute and collaborate, with the support of your colleagues behind you and the guidance of leaders with every step
Program Summary
The Sun Life Group Benefits Account Executive Development Program is a comprehensive training program that will prepare you for a fast-paced career as a Sun Life Account Executive – a prestigious, client-facing role within one of Canada's leading financial institutions.  
The typical program lasts between 24 and 36 months. During the program, you will spend time in two rotations as a: Group Underwriter and Service Associate. The duration of the program depends on your performance and availability of positions within your region.
What to expect during the Group Underwriting rotation?
The group underwriting team is responsible for risk selection and pricing of Group Life, Disability, Health, Dental and Critical Illness benefits. This includes renewing our existing business, providing pricing and advice on plan change requests and revisions, as well as assessing new business opportunities. You will start building strong relationships with the sales team, working in partnership with them to sell renewals and quotations and handle inquiries that come from the team and others within Group Benefits.
What to expect during the Service rotation?
As a program participant you will partner with the Account Executive team to build and maintain Advisor relationships within the small business market known as SunAdvantage. You and the Account Executive will have a joint responsibility for retaining existing business by ensuring that we meet or exceed needs and expectations. As an AEDP in the Service rotation, you will discuss issues related to Group Benefits and develop/maintain a strong knowledge of Sun Life products and services.
As a participant in the Account Executive Development Program, you will have the opportunity to: 
Work closely with the Sun Life Business Development team to meet growth, profitability, and client satisfaction objectives.
Complete your Group Benefits Associate Designation (an industry recognized designation focusing on up-to-date and relevant information needed to effectively design, administer, and communicate group benefits).
Participate in sales skills training.
Attend conferences & training workshops.
Upon completion of the program, you will launch into an Account Executive role. Every Account Executive is provided a block of business and is an employee of Sun Life, receiving a base salary and incentive bonus program.  
What is an Account Executive? 
The Account Executive role is highly coveted and rewarding. It is not your traditional "desk job" – our Account Executives are always on the go as the face of Sun Life, responsible for the profitable management of a portfolio of group benefits business. You will be meeting with external clients and advisors, building strong business relationships, and delivering an exceptional client experience. 
What will you need to succeed? 
Ability to build strong personal and professional relationships. 
Ability to thrive in fast paced, high pressure environments. 
Effective presentation and communication skills.
Excellent negotiation and resiliency. 
Analytical, problem solving and conceptual thinking skills.
Demonstrated collaboration skills in matrixed environments. 
Self-starter and results oriented. 
Strong work ethic and professionalism.
Client and service focused.
Exceptional organizational and time management skills.
Requirements 
Candidates must be in their graduating year or completing their final year in an accredited undergraduate program.
As this position is posted in several locations, we specify that bilingualism (French, English, both oral and written) is required for Quebec only as the incumbent will be responsible for creating and delivering training to employees and/or English and French-speaking clients across Canada or worldwide. 
Strong mathematical skills.
Balanced experiences in academics and extra-curricular activities and volunteer work.
Willingness to relocate within your hired region in Canada (Eastern, Western or Central) for placement of an Account Executive position. 
A valid driver's license and willingness to travel.
At Sun Life we strive to create a flexible work environment where our employees are empowered to do their best work. Several flexible work options are available and can be discussed throughout the selection process depending on the role requirements and individual needs. Sun Life is committed to the health and safety of all those in our workplaces and our communities. Sun Life Canada's main offices include Calgary, Toronto, Waterloo and Montreal.
To apply: please attach your cover letter, resume and transcript.
Want to learn more about the Account Executive Development program? Register for one of our virtual information sessions where you will have the chance to hear more about the program while networking with senior leaders and current participants from the program. 
To hear what its like to be part of this program, watch the following video.
For more information about the program, please visit us at www.sunlife.ca/students or email us at AE.Development.Program@sunlife.com.
When a new position becomes available which matches your background and experience, the base pay range will be disclosed and correspond to the opportunity Sun Life will consider you for.
In addition to Base Pay, eligible Sun Life employees participate in various incentive plans, payment under which is discretionary and subject to individual and company performance. Certain sales focused roles have sales incentive plans based on individual or group sales results.
Diversity and inclusion have always been at the core of our values at Sun Life. A diverse workforce with wide perspectives and creative ideas benefits our clients, the communities where we operate and all of us as colleagues. We welcome applications from qualified individuals from all backgrounds.
Persons with disabilities who need accommodation in the application process or those needing job postings in an alternative format may e-mail a request to thebrightside@sunlife.com.
At Sun Life we strive to create a flexible work environment where our employees are empowered to do their best work. Several flexible work options are available and can be discussed throughout the selection process depending on the role requirements and individual needs.
We thank all applicants for showing an interest in this position. Only those selected for an interview will be contacted.
Job Category:
Temporary Employee
Posting End Date:
01/10/2023