Graphics Coordinator, Creative Services, Bell Media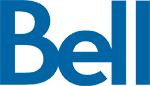 City : Montreal, Quebec
Category : Media
Industry : Telecommunications
Employer : Bell
Req Id: 378634 
At Bell, we do more than build world-class networks, develop innovative services and create original multiplatform media content - we advance how Canadians connect with each other and the world.
If you're ready to bring game-changing ideas to life and join a community that values professional growth and employee wellness, we want you on the Bell team. 
 
The Bell Media team creates and delivers the best Canadian and international content across our digital media, television, radio, and out-of-home advertising platforms. We're looking for innovative team players ready to take some of the most well-known entertainment brands in the country to the next level.
Title: Graphics Coordinator, Contract 12 months
Location: 1755 Rene-Levesque Est, Montréal, QC
Salary: Commensurate with qualifications and experience
Hours of work: Temporary-Full-time
Immediate Supervisor: Graphics Manager, Creative Services – Bell Media Agency Quebec
Purpose:
Bell Media Agency Quebec comprises a team of individuals—all experts in their field—who are committed to publicizing our company's extensive brand portfolio via all consumer points of contact. The Agency's Brand Marketing Management team boasts highly skilled individuals with the ability and drive to manage all of the Bell Media brands in a constantly changing environment. All of them work in tandem with the other departments to achieve Bell Media's business objectives.
The Agency's Creative Services group is an integrated creation and production team handling graphic design, creative writing, creative and artistic direction and production. The Creative Services team works together with audio and video post-production operations in order to meet a wide array of creative needs. Bell Media Agency is a complete entity for brand marketing management as well as marketing creation and production; it is fully integrated and can provide 360‐degree communication services.
As part of the Agency's Creative Services team, the Graphics Coordinator works closely with the other key players in Creative Services (creative director, art directors, idea managers/designers, producers, graphics and operations managers, production and post-production), as well as the Agency's brand management marketing team, in order to ensure delivery of graphics projects for our various networks that is flawless in terms of both quality and quantity.
The Graphics Coordinator is responsible for coordinating graphics operations based on requests from our marketing, programming, news, media team and post-production partners. The incumbent coordinates specific requests, from web banners to creating logos, and every other type of 2D and 3D project requested by the various departments for their print, web and TV production needs.
The chosen person must work in accordance with the standards recognized and implemented by the company, the sector's objectives, and Bell Media's mission and values.
Nature and scope:
Coordinates complete graphic creations (print/web/TV) related to Bell Media Agency Quebec in order to meet the various requests from our TV, radio and web brands, ranging from the graphic design for integrated 360-degree ad campaigns to the design of opening graphics for programs

Together with the Graphics Manager, assigns the appropriate graphics resources, occasional employees and, as needed, freelancers in accordance with their skills, customer requests, creation, and production needs (print resources, web, 2D, 3D etc

Offers technical and moral support to the graphics creation team and ensures efficient graphic project follow-up with the support of the Graphics Manager

Evaluates production times for print, web and TV. Informs the Graphics Manager, the team and our various partners (marketing, programming, news, media team, post-production and operations) of all graphics issues, while providing explanations and details

Ensures liaison between the various players for graphics creation and production, such as the creative director, art directors, producers, other coordinators and graphic integration operators, to optimize time use and capitalize on graphic designers' talents during production

Communicates with our suppliers (e.g. with printers for colour proofs or print-runs), and with our various partners, to demystify and clarify the graphics specifics of projects. Reads the briefs and validates the entire graphics order and media plan (different formats, requested quantity, delivery dates vs availability of resources, etc

Together with the production and post-production coordinators, organizes, assembles the materials, reserves and does the short- and long-term planning for all graphics productions. Creates work orders and assigns them to graphic designers

Works closely with the production and post-production coordinators to inform them of graphics mandate changes during production in order to optimize production times and ensure schedules are accurate. All production and post-production steps, planning and schedules are intricately linked.
Knowledge, skills and qualifications:
Bachelor's degree or college diploma in a related field or all other specialized training related to the position (graphic design, VFX, TV/film production, coordination/project management, etc

Three years of experience as a graphics coordinator, studio coordinator, graphic designer, production or post-production coordinator, VFX project manager, or other relevant experience, ideally in the field of TV production

Knowledge of the following software: Adobe CC Suite, Illustrator, Lightroom, HTML5 (After Effects and Cinema 4D), and latest technologies in own field. MediaPulse and Louise an asset

Excellent communication and interpersonal skills, and excellent team player

Extensive knowledge of the graphics creation chain and skilled at assessing and developing graphics concepts (balance, simplicity and clarity

Excellent ability to work under pressure and manage multiple requests with tight deadlines, and high stress tolerance with a proven ability to adapt to change
#EmployeeReferralProgram
Adequate knowledge of French is required for positions in Quebec. 
Additional Information:
Position Type: Union 
Job Status: Temporary - Full time 
Job Location: Canada : Quebec : Montreal 
Flexible work profile: Mobile
Application Deadline: 08/15/2022 
Please apply directly online to be considered for this role.  Applications through email will not be accepted.
At Bell, we don't just accept difference - we celebrate it. We're committed to fostering an inclusive, equitable, and accessible workplace where every team member feels valued, respected, and supported, and has the opportunity to reach their full potential. We welcome and encourage applications from people with disabilities.
Accommodations are available on request for candidates taking part in all aspects of the selection process. For a confidential inquiry, simply email your recruiter directly or recruitment@bell.ca to make arrangements. If you have questions regarding accessible employment at Bell please email our Diversity & Inclusion Team at inclusion@bell.ca.
Created: Canada, QC, Montreal
Bell, one of Canada's Top 100 Employers.