Graphic Design for Marketing instructor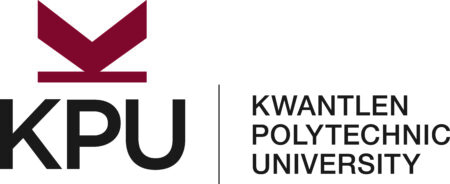 City : Surrey, BC
Category : 2377-GDMA Graphic Design for Marketing
Industry : Education
Employer : Kwantlen Polytechnic University - KPU
Kwantlen Polytechnic University
KPU offers all learners opportunities to achieve success in a diverse range of programs that blend theory and practice, critical understanding, and social and ethical awareness necessary for good citizenship and rewarding careers.  KPU strives to implement initiatives that will attract, support, engage, and retain KPU's people and create an environment where all employees see themselves as contributing to student learning.
GRAPHIC DESIGN FOR MARKETING INSTRUCTOR
Position Type: Qualified Faculty List
FACULTY OVERVIEW

Imagine teaching in a new, cutting-edge facility backed by a 30-year history as an industry leader. The Wilson School of Design (WSD) has seven different programs that encourage students to take risks and innovate in small, personalized classes offering intensive hands-on learning experiences and state-of-the-art equipment.
The Wilson School of Design at KPU has an opportunity for faculty teaching in the Graphic Design for Marketing Department and is seeking to add qualified instructor contract faculty (NR1) with teaching opportunities throughout the year.  
POSITION OVERVIEW
Successful candidate(s) will teach courses in support of our Graphic Design for Marketing program, and be positive and active contributors to the Wilson School of Design and KPU. The curricular framework of the Graphic Design for Marketing program is highly integrated, therefore instructors must be team players committed to maintaining an environment of open collaboration. We are seeking qualified candidates in three areas of specialization within our program: web design, user experience, animation, and motion design; graphic design history, writing for design, and popular culture (including perspectives on decolonization, EDI, and social justice); and the ethical frameworks for technology in society (with an emphasis on research, writing, and critical thinking). Candidates will demonstrate industry-relevant skills in any of these three areas (in one or more courses) and will, in addition to a specialty area, be invested in the intersections among graphic design, marketing strategies, and business perspectives. 
Calendar descriptions for each course are included at the end of the posting. We are seeking applicants who are qualified to teach one or a selection of the following courses:
GDMA 1140 | Graphic Design and Society I 
GDMA 1240 | Graphic Design and Society 2 
GDMA 2140 | Communication Design and Popular Culture 
GDMA 2210 | Web Design 
GDMA 2222 | Video and Animation 
GDMA 3110 | UI/UX Design 1
GDMA 3122 | Interactive Technologies: Design and Development 
GDMA 3140 | Interactive Technologies and Society 
GDMA 3220 | UI/UX Design 2 
GDMA 4222 | Special Topics in Interactive Technologies
Course offerings and Course Descriptions can be found at: https://calendar.kpu.ca/courses-az/gdma/
OTHER RESPONSIBILITIES
Faculty members of Graphic Design for Marketing are also expected to contribute and participate in any of the following: 
Curriculum development and review.
Assisting students outside of scheduled class time.
Service and representation of the programme on various university committees, internally and externally.
QUALIFICATIONS
Minimum required qualifications include:
Bachelor's Degree in Graphic or Communication Design, or in a related discipline that is relevant to the Graphic Design for Marketing program.  
Master's Degree preferred for full-time faculty. 
Member of DesCan (Design Professionals of Canada) or the Association of Registered Graphic Designers, and eligible for professional designation. 
Post-secondary teaching experience, minimum 3 years preferred or a teaching credential. 
Minimum of 5 years of active professional design practice that includes business, marketing and/or relevant domains and evidence of experience or expertise appropriate to specific course content
APPLICATIONS
Applications must include:
Include your resume and cover letter.
Within the cover letter specify each course number and name that you are applying for. In addition, provide a rationale for the courses you are applying to teach. 
The course numbers, course names, and updated calendar descriptions of all courses offered are listed below. 
CALENDAR DESCRIPTIONS
GDMA 1140 | Graphic Design and Society I -3 credits
Students will explore the social, cultural, and historical contexts of graphic design from the Renaissance to the end of World War I. By applying various research methods, students build their knowledge of the major movements that caused and catalyzed the emergence of graphic design practices.
GDMA 1240 | Graphic Design and Society 2 - 3 credits  
Students examine diverse forms of graphic communication design and other related types of design that emerged globally from the 1920s onward. They will apply various analytical frameworks to consider historical and emerging ideas and theories relating to the design and communication of information, human interactions with design, and design's social, cultural, and economic significance.
GDMA 2140 | Communication Design and Popular Culture - 3 credits  
Students research and analyze contemporary visual communication and popular culture through the lens of design, marketing, and cultural studies. Critically reviewing the design of diverse media (film, music, gaming, social media, comics, sports, etc.), students will apply personal interests and their knowledge of contemporary cultural phenomena and develop style and voice in their writing.
GDMA 2210 | Web Design - 3 credits  
Students focus on design, content, and communications strategies for website design. Students apply critical analysis and problem-solving to create cohesive marketing communications experiences for target users using text, image, motion, and interactivity. Current approaches to technologies, templates, and content management systems are introduced.
GDMA 2222 | Video and Animation - 3 credits  
Students will use current industry-standard software to create short animations and videos that integrate image, text, sound, motion, and time. They will design and produce promotional and creative videos for diverse audiences, with a focus on storytelling techniques for motion design.
GDMA 3110 | UI/UX Design 1 - 3 credits 
Students will learn the concepts and methods required to design interactive communications such as websites and mobile apps. They will employ user research, client journey maps, wireframes, flowcharts, site maps and prototypes. They will plan and create the information architecture, user experience, and user interface design required for digital interfaces that deliver desirable experiences for users.
GDMA 3122 | Interactive Technologies: Design and Development - 3 credits  
Students are introduced to the methods and technologies used for interactive design and development. Coding languages and technologies, and their capabilities, are covered to provide insight and understanding on how screen-based design solutions are developed and brought to market. The function and features of industry standard software applications are reviewed and explored. Course focus is given to the principles and workflows related to current interactive design and development.
GDMA 3140 | Interactive Technologies and Society - 3 credits  
Students critically analyze the social and cultural impact of interactive technologies. They examine theories relating to interactivity, human factors, and user-centred design, and apply design research methods to analyses of various types of interactivity. Students will respond to a design problem by developing concepts for a range of interactive experiences to suit a particular social context and target audience, and present and rationalize their design ideas.
GDMA 3220 | UI/UX Design 2 - 3 credits  
Students will research, strategize, conceive, develop content, design and produce a screen-based project for a specific audience. They will create an interactive user experience to meet specified marketing communication outcomes. They will learn strategies for meeting business, marketing, and communication goals; allocating resources; evaluating elements of user experience and user interface; and applying interactive and web-based design processes to deliver prototypes, templates, and/or style guides.
GDMA 4222 | Special Topics in Interactive Technologies - 3 credits  
Students will engage in the study of a particular issue or technological application in the discipline of interactive technologies. They will critically analyze the topic from a broad variety of perspectives, and articulate understanding through both designed and written outcomes. The Special Topics container allows for agility in an adaptive field: topics address emerging issues, recently identified skills, knowledge, and/or attitudes and behaviours relevant to design and technology. Note: This course may be taken only once.

Does this role sound like it was made for you, yet you don't check every box?
We at KPU understand that experiences and qualifications may look differently for everyone and, if this job description is of interest to you, we encourage you to apply.
Note to Applicants:
Kwantlen Polytechnic University welcomes and encourages applications from equity deserving groups and diverse experiences including, but not limited to, Indigenous people, racialized people, people with disabilities, and members of the 2S/LGBTQIA+ community.
If there are any barriers that you are experiencing or an accommodation that we can provide to support you through the application process, please reach out to us at humanresources@kpu.ca.
All qualified candidates are encouraged to apply; however, Canadians and permanent residents will be given priority.
We thank all applicants for their interest in employment with KPU. Only those selected for an interview will be contacted. 
Kwantlen Polytechnic University is committed to protecting the safety and welfare of employees, students, and the general public, and upholding the reputation and integrity of the University. For this reason, final applicants will be asked to undergo a background check.