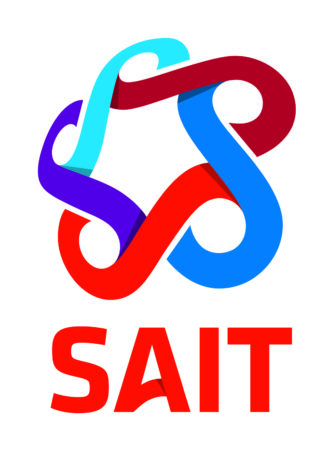 City : Calgary, AB
Category : APT Permanent Salary
Industry : Education
Employer : SAIT - Southern Alberta Institute of Technology
SAIT's Applied Research and Innovation Services department helps partners conceptualize, prototype and deliver products to market. ARIS is on the leading edge of novel technology development. As one of Canada's top applied-research colleges, SAIT has 50,000 square feet of specialized research labs, facilities, and full-time research staff who are solely dedicated to providing the services organizations need to take their products from concept to prototype.
The Opportunity
Reporting to the ARIS Grants Manager, the Applied Research and Innovation Services team is looking to hire a Research Grants Coordinator (RGC) to facilitate, guide and support the development of competitive, high quality research proposals at the divisional and institutional levels. Working as part of the Research Grants Team, the RGC will support the coordination and implementation of initiatives aimed at increasing the number and dollar value of successful funding opportunities year over year in addition to providing expert advice and guidance to ARIS SLs and other SAIT groups on the completion of research applications.
The RGC is responsible for promoting and managing high value/impact research opportunities to ARIS Scientific and Operational Leads (SLs and OLs) and assisting them and their teams with grant development. This role also involves networking and liaison with external research funders including federal and provincial granting agencies, research foundations, private organizations, and with current and potential research partners.
Working in a multi-tasking, team environment, the RGC is responsible for research prospecting; funder cultivation, engagement and solicitation; pre- and post- award support; liaison with researchers and department staff in identification and communication of new funding opportunities; proposal and report editing; grant stewardship; liaison with ARIS Finance division with respect to research grants administration; maintaining the grant reporting calendar; working with, and generating reports from the Research Grants Team's database; and assistance in the production of research reports, results letters and other documentation as required.
Job classification: PROJECT COORDINATOR - P2043
Salary range: $70,208.25 - $95,550.00
Posting closing date: March 24, 2023
About SAIT
SAIT is a global leader in applied education. Named one of
Alberta's Top Employers
, we offer the chance to work with a purpose — preparing the next generation of industry leaders, entrepreneurs, advocates and explorers.
Building on our 100+ year history, we're looking for innovative, bold and collaborative employees who embrace change and deliver world-class customer experiences. Your future starts now at SAIT.
Equity, diversity and inclusion (EDI) is essential to achieving SAIT's vision to be a global leader in applied education. We encourage applications from women, Indigenous people, racialized people, people with disabilities, people from gender and sexually diverse communities, and/or people with intersectional identities. Learn more about
EDI at SAIT
.
At SAIT, we understand that experience comes in many forms. We're dedicated to adding diverse perspectives to SAIT - so if your experience is close to what we're looking for, please consider applying.
SAIT is committed to supporting persons with disabilities throughout the recruitment process. We will work with applicants to provide accommodations upon request to the Talent Advisor.
Personal information that you provide is collected under the authority of the Freedom of Information and Protection of Privacy Act (FOIP Act) section 33(c) and will be used for the purposes of managing the application, selection and interview process. Should you require further information about the collection, use and disclosure of personal information, please contact the SAIT FOIP Coordinator at
foip.coordinator@sait.ca
.
BEWARE FALSE POSTINGS AND RECRUITING OFFERS
SAIT has been made aware of individuals or organizations posing as SAIT using false postings to attract job seekers and collect personal information. Please be aware that SAIT will never request sensitive personal information beyond what is required for an application.
Career opportunities at SAIT will always be posted on the SAIT career site and we encourage applicants to only apply directly through there. When your application is completed you will receive an email confirmation, if you did not receive one please check your junk mail or try applying through the SAIT career page again.