Global Talent Acquisition Technology Co-op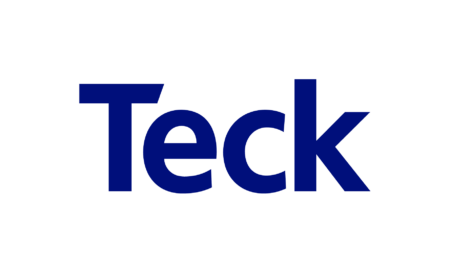 City : Vancouver, British Columbia, CA
Category : Students & Graduates
Industry : Mining/Quarrying
Employer : Teck
Summary
Location: Vancouver, BC
Start Date (Full-Time): Monday 01 May 2023
End Date: Friday 29 December 2023
Duration: 8 Months
Preferred Start Date (Part-Time): Monday 17 April 2023
Positions Available: One (1)
 
Minimum Qualifications: Must be enrolled in a recognized and accredited co-op program at a Canadian post-secondary institution throughout the duration of the term, available for full-time work, and willing to relocate to Vancouver, BC if currently studying at a post-secondary institution outside of Metro Vancouver
Collaborating with the Lead, Global Talent Acquisition Technology (GTAT), this pivotal resource supports multiple client groups from our Vancouver headquarters. As an agile team, we are responsible for the operational support, sustainment, configuration, and deployment of multiple recruitment technology tools across the domains of: Recruitment Advertising and Marketing; Assessment; Candidate and Talent Relationship Management; Communications; and Headhunting / Talent Search / Sourcing.
The GTAT Team is specifically targeting students with a background or interest in business technology management, who have a curiosity about the practical applications of insights gained through data scrubbing, cleansing and analysis, systems administration, and a keen eye for process optimization and efficiencies through the use of automation.
Supporting our recruiters worldwide in the configuration, deployment and ongoing optimization of their tools and workflows, we ensure that we are efficiently advancing recruitment efforts and reduction of vacancies across Teck's global client groups.
Responsibilities
Be a courageous safety leader, adhere to and sponsor safety and environmental rules and procedures
Assisting application super administrator(s) in configuring, authenticating, and delivering recruitment technology products and product integrations that meet the needs of global recruiters
Finding unique ways to automate repetitive and manual tasks using scripts in addition to the development of lean self-serve web applications using Power Automate
Anticipating application errors and resolving critical issues across the technical recruitment application stack
Preparing data for dashboards, monthly, quarterly, and crafting Power BI dashboards
Participating in Agile and Scrum ceremonies
Supporting requests for data exploration and analysis, feasibility studies, central initiatives, running scenario tests, adding unit testing to the codebase, platform feature development, product integrations, and application (vendor) demonstration(s)
Conducting regular data cleansing, data preparation, data modelling, and data maintenance
Qualifications
Previous experience in front-line customer service and/or technical support
Practical hands-on experience and proficiency with various programming languages (Python preferred)
Proficiency in Python, knowledge and understanding of data packages like pandas and JSON is a plus
Knowledge of how to use RESTful APIs, including different authorization frameworks
Solid understanding of Agile methodologies and benefits
Driven, and able to work efficiently independently, as well as part of the team
Demonstrable ability to grasp new technologies and platforms quickly, accurately, and efficiently 
Ability to clearly articulate sophisticated technological concepts to a diverse audience, including those with no technical background
Passionate about new technologies and learning new skills and concepts quickly, accurately, and efficiently
About Teck
At Teck, we value diversity. Our teams work collaboratively and respect each person's unique perspective and contribution.
We wish to thank all applicants for their interest and effort in applying for the position; however, only candidates selected for interviews will be contacted.  
Teck is a diversified resource company committed to responsible mining and mineral development with major business units focused on copper, steelmaking coal, zinc and energy. Headquartered in Vancouver, Canada, its shares are listed on the Toronto Stock Exchange under the symbols TECK.A and TECK.B and the New York Stock Exchange under the symbol TECK.  
The pursuit of sustainability guides Teck's approach to business. Teck is building partnerships and capacity to confront sustainability challenges within the regions in which it operates and at the global level. In 2018, Teck was named to the Dow Jones Sustainability World Index (DJSI) for the ninth straight year, indicating that Teck's sustainability practices rank in the top 10 per cent of the world's 2,500 largest public companies in the S&P Global Broad Market Index.  
Learn more about Teck at www.teck.com or follow @TeckResources 
Your application to this posting is deemed to be your consent to the collection, use and necessary disclosure of personal information for the purposes of recruitment. Teck respects the privacy of all applicants and the confidentiality of personal information.