Global OCM Leader – PPM and Sales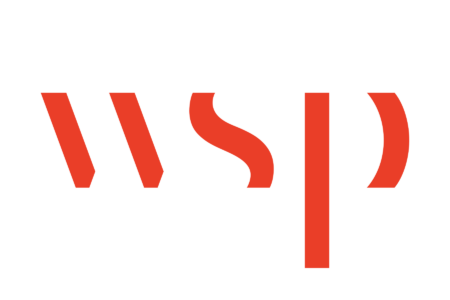 City : Montréal, QC
Category : Global - Human Resources
Industry : Engineering
Employer : WSP
MONTREAL | TORONTO | CALGARY | HALIFAX | VANCOUVER | QUEBEC CITY
The Opportunity:
WSP is seeking a Global OCM Leader, PPM and Sales.  You will be primarily dedicated to our Global Project team dedicated to launching and maintaining a new ERP system to support our HCM, Finance, Procurement, Sales and Project Management processes.  You will report in through our Centre of Excellence, and will be given opportunities to apply your experience to a global, large, complex project that is launching internally at WSP.  You will be challenged to manage multiple global priorities, meet tight deadlines, and maintain a very high standard of care.  You will gain knowledge through mentorship and skills development, fast-tracking your professional development.
Why WSP?
·          We value and are committed to upholding a culture of Inclusion and Belonging
·          Our Flexible Work Policy – we recognize the importance of balance in our lives and encourage you to prioritize the balance in yours. We will support you on and off the job so you can be fully present in both your work and home lives.
·          Our Hybrid Work Policy - a combination of in-person and remote working, enables us to purposefully think of how we work, who we need to work with, and where the work should be done.
·          A Canadian success story - we're proud to wear the red and white of this beautiful country and show the world what Canada has to offer.
·          Enhance the world around you - from the environment to the highways, to the buildings and the terrain, WSP is the fabric of Canada.
·          Outstanding career opportunities - we're growing and pushing ourselves every day to be greater than yesterday - we're open to your ideas and trying new things.
·          A phenomenal collaborative culture and a workforce filled with genuinely good people who are doing humbly important work. Come find out for yourself what it's like to be a part of our journey.
We offer attractive pay, flexible work options, a great corporate culture, comprehensive and employee-focused benefits including virtual healthcare and a wellness platform as well as great savings programs, and a clear vision for the future.
#WeAreWSP
A day in the life:
The successful candidate will become the Global Change Management expert in the areas of Project Management and Sales for the Horizon Program.

 

Understand the Project Management and Sales Oracle products implemented by WSP Globally.

Partner with our Horizon SMEs and Process Leads to understand what changes are planned to Project Management and Sales process areas,

Lead our Regional OCM Leads in Project Management and Sales Change Management during deployment

Lead Change Management activities for Global & Regional changes to the template once live (ex Oracle quarterly updates, enhancements, etc)

Oversee & approve changes to the OCM Global template for Project Management and Sales.

Lead Change Management activities for other Project Management and Sales global projects that directly or indirectly impact Horizon.

Use document control procedures as put forth by the Horizon Project

Coordinate & lead meetings; manage agendas and minutes;

Communicate with global internal employees, sub-consultants and team members in a professional manner;

Review final presentations and communications;

Research best practices, and assist with presentation preparation;

Track and report on project plan progress, analyzing areas with deviations from the project plan, and identifying areas of risk and mitigation measures.

Other duties as assigned/required.
What you'll bring to WSP ...
Bachelor or advanced degree with a major in HR, Change Management, or related field is preferred;

Prosci change management certification;

Minimum 1- 3 years of relevant change management experience;

10 years of Project Management and/or Sales Experience is preferred;

Attention to detail and a passion for leading change;

Ability to think creatively, work independently and deliver high quality work with minimal supervision and with aggressive timelines;

Adaptability and flexibility including ability to manage deadline pressure, ambiguity and change;

Excellent problem-solving abilities;

Integrity, professionalism, and excellent written and verbal communication skills (English) are required to handle both internal and external communications with tact and diplomacy;

Ability to lead multidisciplinary teams and foster a spirit of collaboration; strong people management and negotiating skills within a team environment;

IT skills, including Word, Excel, PowerPoint, Outlook, Teams and VivaEngage;

IT skills that would be beneficial include Mentimeter, Forms Surveys, OGL navigation;

Available for occasional travel to Montreal and Internationall

y.