Global Clinical Study Delivery Lead – Multiple Positions Available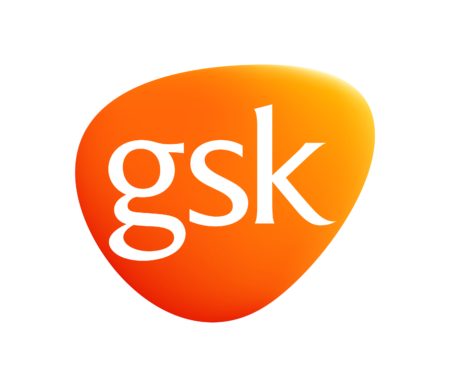 City : 450 - 55 Standish Court
Category : Other
Industry : Healthcare
Employer : GSK
Site Name:
UK - London - Brentford, Belgium-Wavre, Mississauga Standish Court, UK - Hertfordshire - Stevenage, USA - Massachusetts - Waltham, USA - Pennsylvania - Upper Providence, Warsaw
Posted Date:
Apr 1 2022
Please Note: We have multiple positions available in Canada (Mississauga/Ontario), USA (Collegeville, PA), UK (Brentford, Stevenage) & Poland (Warsaw). Due to the current COVID pandemic we are open to talent working virtually from home during this time, although the long-term intent is to be located close to the mentioned hub sites.
Would you like to be part of GSK's clinical development team, with an opportunity to drive and lead scientific innovation to deliver the next generation of transformational medicines for patients in areas of high unmet need? If so, this could be an excellent opportunity to explore. We have openings across a wide variety of therapy areas.
Job Purpose and Key Responsibilities:
This job within Global Clinical Delivery (GCD) combines end-to-end design, execution, and reporting of clinical trials with leadership in project teams and across matrix teams.
Key attributes include scientific credibility, demonstrated ability to input to and influence studies/projects through scientific and operational expertise, and demonstrated excellence in stakeholder management. This job requires strategic thinking, solution-finding, and agility as evidenced by flexibility, adaptability to change, curiosity, and ability to lead and drive change.
Essential behaviours valued include continuous improvement and learning, effectiveness at building networks of partners and stakeholders, and ability to lead and inspire others. A track record of applying experience and judgement towards project decision-making, effective peer review, and shared learning is essential.
Details:
This position may contribute to individual studies in addition to project level activities, as appropriate, including responsibility and/or accountability for the set-up, coordination, execution and delivery of one or more studies, programs, or groups of programs from one or more therapy areas, specifically:
the delivery and quality of all clinical studies from protocol concept to final study report and for the validity of all data originating from studies supporting their portfolio.
reviewing and/or enhancing the technical and scientific robustness of clinical plans and studies developed by the key customers for their designated area, while inputting and influencing.
compliance with ICH/GCP guidelines, all applicable laws and regulations, and GSK SOPs, for all products and services delivered for their designated studies.
Making decisions which balance risk/benefit with clear understanding of impact on project; takes action to mitigate risk where appropriate.
Requires active partnership building for their portfolios and collaboration with therapy aligned staff in other functions. Interact effectively across boundaries with other global functions using influencing and relationship-building skills.
Why you?
BASIC QUALIFICATIONS:
Bachelor's degree in life sciences or neuroscience
Extensive experience within the pharmaceutical industry or CRO environment in clinical operations
Experience of leading study teams
Experience in study management, global regulatory guidelines and ICH/GCP
Experience in developing and writing study protocols, study procedures manuals, informed consent forms and clinical study reports.
Experience working with investigators, external experts, Contract Research Organizations and vendors
Broad understanding of the pharmaceutical industry and the clinical development process
In depth knowledge of either study management or data management and knowledge of essential regulatory guidelines worldwide and GSK company policies.
Ability to establish and build internal and external relationships at all levels in a highly dynamic and matrixed environment
Highly developed communication skills appropriate to the target audience, promoting effective decision-making where necessary
Excellent influencing and negotiation skills.
PREFERRED QUALIFICATIONS:
Advanced degree in life science or related field (e.g., MS, PhD, PharmD) or equivalent experience
Proven expertise in the proactive identification of issues which may impact clinical programmes coupled with the ability to contribute to solutions affecting cross-functional matrix teams.
Excellent leadership skills.
Demonstrated experience leading matrix environment to deliver projects, develop clinical plans, and manage change
Why GSK?
R&D At GSK, we want to find new medicines and vaccines in ways that are faster, more effective and more predictable.
We start with what matters most, the science. Our approach to R&D focuses on science related to the immune system, the use of human genetics, and advanced technologies. Our pipeline currently comprises of more than 60 vaccines and medicines across four core therapeutic areas including oncology, infectious diseases, immunology / respiratory and HIV. We have pivotal study starts in 2021 for our RSV vaccine in older adults, COVID-19 assets, long-acting anti-IL-5 antagonist, daprodustat, and dostarlimab. In oncology, momentum is building with 15 potential medicines in trials, including nine immuno-oncology and three cell therapies.  
We give our scientists the freedom to own the process. Our scientists often use genetic data to help us understand the root cause of disease. We steer the research where the data shows we can do most good. If a project doesn't pan out, we take what we've learned and apply it elsewhere.
Technology can help us find patterns in genetic data better and faster. We're using machine learning to unlock the potential of complex genetic data with new levels of speed, precision, and scale. And we're one of the first biopharmaceutical companies to have created an in-house AI lab dedicated to drug development.
Even with the knowledge, tools, and resources within GSK, there's always a benefit to new perspectives. That's why we're increasingly partnering with and hiring outstanding people from cutting edge fields like tech, data-science and academia. In 2018, GSK formed an exclusive, highly innovative collaboration with 23andMe, the world's leading consumer genetics and research company. Other partners include: the Altius Institute; the UK Biobank, which is generating anonymized genetic sequence data from 500,000 volunteers; and the Open Targets Consortium, the mindset and approach of smaller, more agile startups.
Find out more: Our approach to R&D.  
At GSK, we have delivered unprecedented change over the past four years - to improve R&D productivity and performance, transform commercial execution and to strengthen our leadership and reshape our organisation. Now, we're getting ready to deliver the most significant change to our company in over 20 years. We're on track to separate and create two ambitious new companies in 2022: A new GSK with a leading portfolio of vaccines, specialty and general medicines, and R&D based on the science of the immune system and genetics; and a new world-leading consumer healthcare company built on brands and innovation and delivering better everyday health.
With new ambition comes new purpose. GSK will unite science, talent, and technology to get ahead of disease together. We'll be a company where outstanding people thrive, delivering strong, sustainable returns to our shareholders and with the power to improve the health of more than 2.5 billion people over the next 10 years.
All of this depends on our people and our culture. A culture that is ambitious for patients – so we deliver what matters better and faster; where we are all accountable for our impact and supported to succeed; and where we do the right thing. So, if you share our ambition, join us at this exciting moment in our journey to get Ahead Together.
*LI-GSK
As a company driven by our values of Patient focus, Transparency, Respect and Integrity, we know inclusion and diversity are essential for us to be able to succeed. We want all our colleagues to thrive at GSK bringing their unique experiences, ensuring they feel good and to keep growing their careers.  As a candidate for a role, we want you to feel the same way.
As an Equal Opportunity Employer, we are open to all talent. In the US, we also adhere to Affirmative Action principles. This ensures that all qualified applicants will receive equal consideration for employment without regard to race/ethnicity, colour, national origin, religion, gender, pregnancy, marital status, sexual orientation, gender identity/expression, age, disability, genetic information, military service, covered/protected veteran status or any other federal, state or local protected class*(*US only).
We believe in an agile working culture for all our roles. If flexibility is important to you, we encourage you to explore with our hiring team what the opportunities are.
Please don't hesitate to contact us if you'd like to discuss any adjustments to our process which might help you demonstrate your strengths and capabilities.  You can either call us on 0808 234 4391, or send an email ukdiversity.recruitment@gsk.com
As you apply, we will ask you to share some personal information which is entirely voluntary. We want to have an opportunity to consider a diverse pool of qualified candidates and this information will assist us in meeting that objective and in understanding how well we are doing against our inclusion and diversity ambitions. We would really appreciate it if you could take a few moments to complete it.  Rest assured, Hiring Managers do not have access to this information and we will treat your information confidentially.
Important notice to Employment businesses/ Agencies
GSK does not accept referrals from employment businesses and/or employment agencies in respect of the vacancies posted on this site. All employment businesses/agencies are required to contact GSK's commercial and general procurement/human resources department to obtain prior written authorization before referring any candidates to GSK. The obtaining of prior written authorization is a condition precedent to any agreement (verbal or written) between the employment business/ agency and GSK. In the absence of such written authorization being obtained any actions undertaken by the employment business/agency shall be deemed to have been performed without the consent or contractual agreement of GSK. GSK shall therefore not be liable for any fees arising from such actions or any fees arising from any referrals by employment businesses/agencies in respect of the vacancies posted on this site.
Please note that if you are a US Licensed Healthcare Professional or Healthcare Professional as defined by the laws of the state issuing your license, GSK may be required to capture and report expenses GSK incurs, on your behalf, in the event you are afforded an interview for employment. This capture of applicable transfers of value is necessary to ensure GSK's compliance to all federal and state US Transparency requirements. For more information, please visit GSK's Transparency Reporting For the Record site.