Global Clinical Study Delivery Lead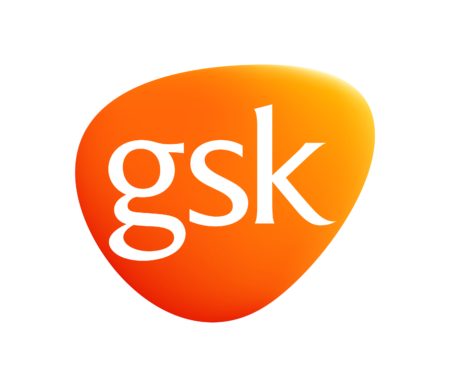 City : 7333 Mississauga Road North
Category : Autre
Industry : Healthcare
Employer : GSK
Nom du site:
Canada - Ontario - Mississauga, Collegeville TSA, GSK House, Stevenage, Warsaw
Date de publication:
May 25 2023
Please Note: We have multiple positions available in Canada (Mississauga, Ontario), USA (Collegeville, PA), UK (Stevenage and GSK House) & Poland (Warsaw).
Would you like to be part of GSK's clinical development team, with an opportunity to drive and lead scientific innovation to deliver the next generation of transformational medicines for patients in areas of high unmet need? If so, this could be an excellent opportunity to explore. We have openings across a wide variety of therapy areas.
Job Purpose and Key Responsibilities:
This job within Global Clinical Delivery (GCD) combines end-to-end design, execution, and reporting of clinical trials with leadership in project teams and across matrix teams.
Key attributes include scientific credibility, demonstrated ability to input to and influence studies/projects through scientific and operational expertise, and demonstrated excellence in stakeholder management. This job requires strategic thinking, solution-finding, and agility as evidenced by flexibility, adaptability to change, curiosity, and ability to lead and drive change.
Essential behaviors valued include continuous improvement and learning, effectiveness at building networks of partners and stakeholders, and ability to lead and inspire others. A track record of applying experience and judgement towards project decision-making, effective peer review, and shared learning is essential.
Details:
This position may contribute to individual studies in addition to project level activities, as appropriate, including responsibility and/or accountability for the set-up, coordination, execution and delivery of one or more studies, programs, or groups of programs from one or more therapy areas, specifically:
the delivery and quality of all clinical studies from protocol concept to final study report and for the validity of all data originating from studies supporting their portfolio.
reviewing and/or enhancing the technical and scientific robustness of clinical plans and studies developed by the key customers for their designated area, while inputting and influencing.
compliance with ICH/GCP guidelines, all applicable laws and regulations, and GSK SOPs, for all products and services delivered for their designated studies.
Making decisions which balance risk/benefit with clear understanding of impact on project; takes action to mitigate risk where appropriate.
Requires active partnership building for their portfolios and collaboration with therapy aligned staff in other functions. Interact effectively across boundaries with other global functions using influencing and relationship-building skills.
Why you?
BASIC QUALIFICATIONS:
Bachelor's degree in life sciences or neuroscience
Extensive experience within the pharmaceutical industry or CRO environment in clinical operations
Experience of leading study teams
Experience in study management, global regulatory guidelines and ICH/GCP
Experience in developing and writing study protocols, study procedures manuals, informed consent forms and clinical study reports.
Experience working with investigators, external experts, Contract Research Organizations and vendors
Broad understanding of the pharmaceutical industry and the clinical development process
In depth knowledge of either study management or data management and knowledge of essential regulatory guidelines worldwide and GSK company policies.
Ability to establish and build internal and external relationships at all levels in a highly dynamic and matrixed environment
Highly developed communication skills appropriate to the target audience, promoting effective decision-making where necessary
Excellent influencing and negotiation skills.
PREFERRED QUALIFICATIONS:
Advanced degree in life science or related field (e.g., MS, PhD, PharmD) or equivalent experience
Proven expertise in the proactive identification of issues which may impact clinical programmes coupled with the ability to contribute to solutions affecting cross-functional matrix teams.
Excellent leadership skills.
Demonstrated experience leading matrix environment to deliver projects, develop clinical plans, and manage change
#LI-GSK
GSK est un employeur qui prône l'égalité des chances et s'engage en faveur de la diversité et de l'inclusion. Nous invitons toutes les personnes qualifiées à postuler à nos offres d'emploi. GSK s'engage à tenir compte des besoins des personnes handicapées. Si vous avez besoin d'un logement à n'importe quel stade de la procédure de candidature ou si vous souhaitez plus d'informations sur nos politiques de logement, veuillez nous contacter à l'adresse canada-recruitment@gsk.com. Merci de ne pas envoyer votre curriculum vitae à cette adresse électronique et de postuler via la procédure de candidature en ligne pour ce poste.
En tant qu'entreprise axée sur la santé et la science, GSK est résolue à suivre les recommandations énoncées par Santé Canada et à prendre toutes les mesures nécessaires pour aider à freiner la propagation de la COVID-19, ce qui comprend la vaccination contre la COVID‑19. Nous croyons fermement que c'est la meilleure façon d'aider à protéger ceux qui nous importent le plus : nos employés, les membres de nos familles et de nos collectivités, ainsi que les patients et les consommateurs que nous servons. À cette fin, nous avons pris une mesure de taille pour assurer la sécurité de nos employés pendant cette crise mondiale de santé publique.
Ainsi, seuls les employés entièrement vaccinés contre la COVID-19 peuvent se rendre à nos bureaux de Mississauga et de Laval (Montréal). De plus, tous les employés en contact direct avec les clients qui, dans le cadre de leur travail, fréquentent des établissements de soins de santé comme les hôpitaux, les pharmacies ainsi que les cabinets de médecins et de dentistes devront être entièrement vaccinés contre la COVID-19. Malgré ce qui précède, les employés peuvent demander une mesure d'adaptation pour des motifs liés aux droits de la personne, y compris des problèmes de santé ou des croyances religieuses. La santé et la sécurité de nos employés demeurent l'une de nos grandes priorités.
Avis important aux agences de placement ou de personnel

GSK n'accepte aucune candidature référée par une agence de placement ou de personnel sur ce site. Toutes les agences de placement ou de personnel sont tenues de transmettre de telles références au Service des ressources humaines ou d'approvisionnement de GSK pour obtenir préalablement une autorisation écrite lui permettant soumettre une candidature en réponse à une offre d'emploi de GSK. Cette autorisation préalable est une condition essentielle à toute entente (verbale ou écrite) à ce sujet entre une agence de placement ou de personnel et GSK. En l'absence de toute autorisation écrite en ce sens, toute démarche entreprise par une agence de placement ou de personnel sera considérée avoir été faite sans le consentement ou sans entente contractuelle liant l'agence de placement ou de personnel et GSK. Le cas échéant, GSK ne sera pas responsable de tous frais découlant de telles démarches ou de tous frais associés à quelque candidature qu'une agence de placement ou de personnel aurait pu afficher sur ce site.