Global Clinical Development (GCD), Future Leaders Program, Canada, 2024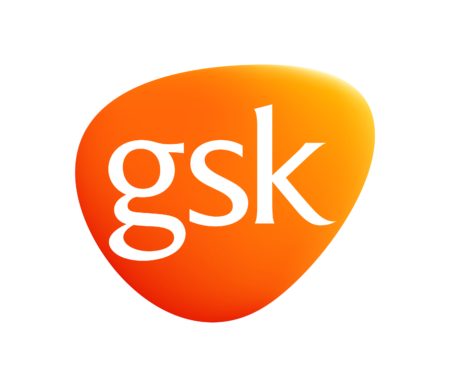 City : 7333 Mississauga Road North
Category : Autre
Industry : Healthcare
Employer : GSK
Nom du site:
Canada - Ontario - Mississauga
Date de publication:
Sep 14 2023
Join GSK's Global Clinical Development (GCD) Future Leaders Program – Canada, 2024:  Help us get ahead of disease together 
Education required:  BS degree from an accredited college/university, preferably in Life Sciences/Pharmacy discipline.  Graduation by Spring/Summer 2024
Language requirement: Written and spoken fluency in English 
Other requirements: Willingness to be geographically mobile (domestic) throughout rotations
Expected Start date: September 2024 
Application deadline: We recommend you apply as soon as possible. We will close this vacancy when we have enough applications, so please apply as soon as you can so your application can be considered
Assessment Center Date: November 2023 
Are you looking for a career where you can help positively impact the health of billions of people? Apply for the Global Clinical Development (GCD) Future Leaders Programme at GSK today! 
 GSK is a global biopharma company with a special purpose – to unite science, technology and talent to get ahead of disease together. Getting ahead means preventing disease as well as treating it, and we aim to impact the health of 2.5 billion people around the world in the next 10 years.  
Our success absolutely depends on our people. We want GSK to be a place where people feel inspired, encouraged and challenged to be the best they can be. A place where they can be themselves – feeling welcome, valued and included. Where they can keep growing and look after their well-being. So, if you share our ambition, join us at this exciting moment in our journey to get ahead together. 
With over 300 years of innovation, we're a science-led global healthcare company that discovers, develops and manufactures innovative medicines and vaccines. Join us and help millions of people do more, feel better, live longer. 
Are you ready to use your skills to deliver high quality clinical trials? 
If so, you could be suited to this role! Together we can design, plan and deliver clinical trials across a range of therapeutic areas, delivering medicines and vaccines to our patients.  
Ahead together with tailored training and career development  
We'll tailor your training and development to suit your talents and ambition, as well as our business needs, setting you up for success in your chosen niche. The skills you learn on our Future Leaders program can be used across many areas of our business and, potentially, many countries. There's no limit to how far you can go with us – it's up to you to prove yourself. 
Over the next two years, the Future Leaders Program will challenge and support you to grow both professionally and personally. You will have fascinating rotations to explore study management for Rx and Vx projects and the landing role will be in the Study Delivery Lead team. 
You will have the opportunity to operate as a Study Delivery Lead (SDL) and support the clinical study teams consisting of functional subject matter experts (SMEs). You will work on complex studies, to grow and develop your understanding of Clinical Operations whilst being mentored by team members to deliver the study. You will also build close collaborations with other SDLs to share best practices, experience and support process improvement.  
On completion, you will have had the opportunity to develop key skills in Rx/Vx study management along with gaining experience of working with functional subject matter experts to help you succeed as an SDL. 
If you are a graduate with the passion to take accountability for designing, planning and executing the delivery of global Phase I to IV clinical trials to ensure it is delivered on time, to a high quality, within budget and all in line with company standards and scientific requirements, then this is a role for you! 
Develop skills to perform innovative approaches to study delivery while gaining hands on experience using state-of-the art platforms and capabilities 

Manage internal and external stakeholders through appropriate engagement and communication

Interact with all study team members across different functions to ensure all issues, risks and successes with study delivery are reviewed and/or shared as they occur

Provide support at study level to ensure accuracy, quality and the timeliness of operational data updates in clinical systems

Ensure development, review, finalization and delivery of high-quality key clinical study documents in order to meet study timelines

Learn about the drug development process  

Gain broad experience across the field of Clinical Research 

Develop your business skills and understanding of the pharmaceutical industry 

Learn to manage projects and prioritize tasks 

Work across a global matrix organization  

Gain experience across a variety of therapeutic areas 

Enable medicines and vaccines to reach patients worldwide 
To be a motivated and proactive graduate  

A passion for science and delivering medicines and vaccines to patients 

The ability to adapt to change and have an open agile mindset 

Ability to understand and balance the broader business needs with the needs of the specific study  

Highly developed communication skills and the ability to promote effective decision making 

Excellent influencing and negotiation skills 

The ability to build internal and external relationships at all levels in a highly dynamic and matrixed environment  

Strong leadership skills 

Project management skills  

Creative thinker able to demonstrate through study delivery 
Effective problem solving and conflict resolution skills 
A competitive salary  

An annual bonus based on company performance    

GSK Defined Contribution pension plan, GSK Savings Plan, and paid vacation

Employee recognition programs, which reward exceptional achievements  

Access to healthcare and well-being programs  

A tailored, robust development plan aligned to your career aspirations and business needs, delivered by coaching and mentoring by managers and peers, and through virtual and in person courses   

On-the-job experience      

Up to 2 volunteering days per year, called "Ahead Together Days"  

Relocation Allowance (eligibility will be confirmed once your first location is confirmed)    
You'll find hints, tips and guidance on our recruitment process on our website 
Once you've submitted your online application form, you'll need to complete two online assessments prior to the assessment centre stage and as part of this, you'll be asked about your motivation for the role: -  We'd like to hear about why you applied to this role and your motivation for this area of our business.   You will be asked a 2nd question on what strengths, skills or interests you have that will enable you to be successful in this role.  Please be as targeted as you can!   
Top tip #1: Make sure you save this job description for reference throughout the process, it will really help you prepare for the different stages in your application. 
Top tip #2: Don't forget to register on our GSK insight & engagement platform https://gsk.connectr.co.uk/getahead/ to learn more about working at GSK, our culture and application processes 
You can learn more about GSK and our careers here. 
Our Future Leaders Graduate Program is designed to accelerate the development of graduates who don't have significant previous professional work experience in the area to which they are applying.  Of course, many graduates who join the program have worked while studying or after graduation.  If you've already developed substantial experience working in a professional role in your sector, while you would be able to apply for this program, you may also want to look at direct entry roles in our businesses, as these may be the best way to build on your existing skills and expertise and develop a career at GSK. 
Need help with your application? 
#GlobalClinicalDevelopmentFLP 
GSK est un employeur qui prône l'égalité des chances et s'engage en faveur de la diversité et de l'inclusion. Nous invitons toutes les personnes qualifiées à postuler à nos offres d'emploi. GSK s'engage à tenir compte des besoins des personnes handicapées. Si vous avez besoin d'un logement à n'importe quel stade de la procédure de candidature ou si vous souhaitez plus d'informations sur nos politiques de logement, veuillez nous contacter à l'adresse canada-recruitment@gsk.com. Merci de ne pas envoyer votre curriculum vitae à cette adresse électronique et de postuler via la procédure de candidature en ligne pour ce poste.
En tant qu'entreprise axée sur la santé et la science, GSK est résolue à suivre les recommandations énoncées par Santé Canada et à prendre toutes les mesures nécessaires pour aider à freiner la propagation de la COVID-19, ce qui comprend la vaccination contre la COVID‑19. Nous croyons fermement que c'est la meilleure façon d'aider à protéger ceux qui nous importent le plus : nos employés, les membres de nos familles et de nos collectivités, ainsi que les patients et les consommateurs que nous servons. À cette fin, nous avons pris une mesure de taille pour assurer la sécurité de nos employés pendant cette crise mondiale de santé publique.
Ainsi, seuls les employés entièrement vaccinés contre la COVID-19 peuvent se rendre à nos bureaux de Mississauga et de Laval (Montréal). De plus, tous les employés en contact direct avec les clients qui, dans le cadre de leur travail, fréquentent des établissements de soins de santé comme les hôpitaux, les pharmacies ainsi que les cabinets de médecins et de dentistes devront être entièrement vaccinés contre la COVID-19. Malgré ce qui précède, les employés peuvent demander une mesure d'adaptation pour des motifs liés aux droits de la personne, y compris des problèmes de santé ou des croyances religieuses. La santé et la sécurité de nos employés demeurent l'une de nos grandes priorités.
Avis important aux agences de placement ou de personnel

GSK n'accepte aucune candidature référée par une agence de placement ou de personnel sur ce site. Toutes les agences de placement ou de personnel sont tenues de transmettre de telles références au Service des ressources humaines ou d'approvisionnement de GSK pour obtenir préalablement une autorisation écrite lui permettant soumettre une candidature en réponse à une offre d'emploi de GSK. Cette autorisation préalable est une condition essentielle à toute entente (verbale ou écrite) à ce sujet entre une agence de placement ou de personnel et GSK. En l'absence de toute autorisation écrite en ce sens, toute démarche entreprise par une agence de placement ou de personnel sera considérée avoir été faite sans le consentement ou sans entente contractuelle liant l'agence de placement ou de personnel et GSK. Le cas échéant, GSK ne sera pas responsable de tous frais découlant de telles démarches ou de tous frais associés à quelque candidature qu'une agence de placement ou de personnel aurait pu afficher sur ce site.