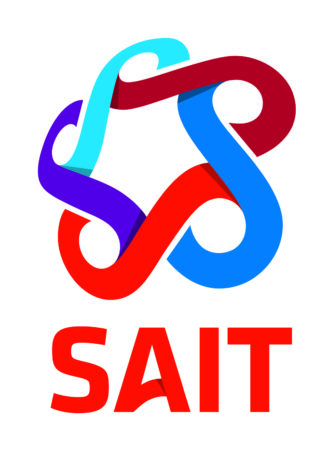 City : Calgary, AB
Category : AUPE Temporary Salary
Industry : Education
Employer : SAIT - Southern Alberta Institute of Technology
A student's relationship with SAIT doesn't end at convocation — we are proud of the life-long relationships we have with our alumni. The Alumni and Development department shares SAIT's story, connects donors to incredible people, projects and experiences. SAIT is fortunate to receive financial support from our alumni family, industry and community at large. If you're passionate about nurturing the connections between SAIT and our alumni family, we want to meet you.
The Opportunity
Reporting to the Manager, Advancement Services and Student Awards, this position manages recording of commitments including the receipt of donated cash, cheques, securities, other instruments and gifts in kind; creating and distributing charitable tax receipts and letters of thanks; depositing; maintaining accurate data on donors and provides session verification as part of the internal controls aimed to achieve a high level of accuracy in the processing functions.
Working closely with stakeholders within Alumni & Development, campus partners and donors, the Gift Processor is accountable to ensure all elements of the role meets timelines, metrics, quality of work and level of service. An eye to effective and efficient process improvement is key.
Do you have a strong financial administrative background, enjoy building relationships and engaging with others? Do you enjoy working at a high level within an established framework? Is problem-solving second nature? If so, we want to meet you! Don't miss out, apply today.
Job Classification: Administrative Assistant II
# of positions: 1
Hours per week: 40 hours
Salary range: $54,431.73 - $60,608.08
Position End Date: 07/15/2024
Posting closing date: 03/21/2023
About SAIT
SAIT is a global leader in applied education. Named one of
Alberta's Top Employers
, we offer the chance to work with a purpose — preparing the next generation of industry leaders, entrepreneurs, advocates and explorers.
Building on our 100+ year history, we're looking for innovative, bold and collaborative employees who embrace change and deliver world-class customer experiences. Your future starts now at SAIT.
Equity, diversity and inclusion (EDI) is essential to achieving SAIT's vision to be a global leader in applied education. It creates the conditions for a healthy campus where everyone feels welcome, respected and empowered to succeed. SAIT values fairness, shared accountability and the importance of representation. The institution expects a commitment from its students and employees to continuously develop an equitable and inclusive mindset that celebrates diverse experiences and perspectives. Learn more about
EDI at SAIT
.
Personal information that you provide is collected under the authority of the Freedom of Information and Protection of Privacy Act (FOIP Act) section 33(c) and will be used for the purposes of managing the application, selection and interview process. Should you require further information about the collection, use and disclosure of personal information, please contact the SAIT FOIP Coordinator at
foip.coordinator@sait.ca
.
BEWARE FALSE POSTINGS AND RECRUITING OFFERS
SAIT has been made aware of individuals or organizations posing as SAIT using false postings to attract job seekers and collect personal information. Please be aware that SAIT will never request sensitive personal information beyond what is required for an application.
Career opportunities at SAIT will always be posted on the SAIT career site and we encourage applicants to only apply directly through there. When your application is completed you will receive an email confirmation, if you did not receive one please check your junk mail or try applying through the SAIT career page again.