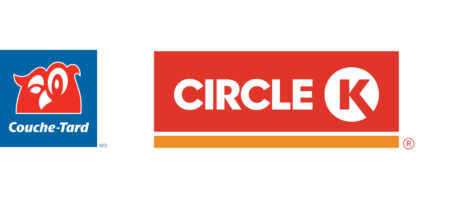 City : Montréal
Category : Store Manager
Industry : Retail
Employer : Alimentation Couche-Tard
5355, Avenue Papineau, Montréal, Quebec H2H 1W1
ESSENTIAL DUTIES:
The position includes, but is not limited to, the following essential job duties, responsibilities and requirements:
Leadership and Management:  Directly supervises the activities of 2 or more full-time employees which may include Assistant Manager(s), Lead Representative(s) and Customer Service Representative(s).
Recruits, hires and trains positive, enthusiastic employees, ensuring excellent customer service. 
Develops, manages and assigns tasks appropriately to ensure the store is clean, adequately stocked, organized and well-kept based on Company standards. 
Maintains a professional and supportive image among subordinates and supervisor. 
Schedules employees within Company guidelines and to the needs of the business to maximize customer service and maintain store image. 
Implements non-discriminatory related management skills while hiring, training, counseling, mentoring, motivating and separating employees.
Store Relationships:
Develops positive and professional relationships with all suppliers. 
Promotes excellent service and resolve customer complaints in a timely, professional manner. 
Provides regular and predicable onsite attendance.
Promotes and ensures a safe, positive public image within the neighboring community.
Training and Development:  
Prepares on-going and timely performance appraisals in Workday for all employees, providing proper performance-based feedback, this including 30- and 60-Days check-ins, 90-Days, 12 Months, and ongoing Anniversary check-ins.
Trains all employees ensuring that customer service, store image and marketing execution meet Company standards. 
Trains all employees on safety procedures and promote safety awareness.
Mentors and trains all employee on cash awareness and expectations to help reduce risk to the company/BU.
Ensures employees complete all required training in a timely manner.
Communications:  
Develops ways and means to ensure that all employees receive proper communication in a timely manner. 
Establishes periodic on-going communication meetings with all store employees and the Market Manager.
Organizing and Planning:  
Evaluates and develops specific action plans to address the needs of the store in order to reach the desired objectives. 
Organizes and maintains all store files and manuals. 
Manages and supervises store employees to ensure that all required and requested reports are completed accurately and timely. 
Manages and supervises store employees to ensure that all merchandise is stocked, attractively displayed and priced correctly. 
Ensures that all required employment related posters and signs are in a place that is easily accessible to all employees.
Financial:  Analyzes daily sales and expense information and takes appropriate action to maximize sales and net profits. 
Budgets and forecasts P&L lines, as well as understands and manages merchandise margins. 
Safeguards and accounts for all money received and disbursed. 
Performs all other financial analysis necessary to maximize sales and net profits.
Notifies Market Manager of any sales, cash, inventory or operating discrepancy.
JOB REQUIREMENTS:
High school diploma or equivalent plus 1 to 2 years of retail work experience or an equivalent combination of education, training and work experience preferred.
Ability to supervise and train for the use of equipment, tools and materials listed in the Customer Service Representative (CSR), Lead CSR (LSR) and Store Assistant (SA) job descriptions.
Ability to supervise and manage the functions listed in the CSR, LSR and SA job descriptions.
Ability to use computer, or acquire those skills necessary to use a computer at the store, which includes completion and analysis of reports, inventory control, cash control, employment related forms, etc.
A valid driver's license and dependable transportation.
Ability to have open availability.
Ability to communicate (orally and in writing) in English.
Ability to perform essential duties and physical functions described above.
Ability to work in the conditions described below.
Ability to operate a motor vehicle.
Ability to sit for long periods of time.
Certificates & Licenses:  Food Server certificate (e.g. ServSafe) and Food Safety Management certification may be required.
PHYSICAL REQUIREMENTS:
The physical demands described here are representative of those that must be met by an employee to successfully perform the essential functions of this job.  Reasonable accommodations may be made to enable individuals with disabilities to perform the essential functions.  Complete physical activity inventory of the position includes:
Ability to work a minimum of 50 hours per week
Ability to be exposed to cold or warm temperature extremes performing occasional work in a walk-in cooler and/or freezer and outdoors
Ability to occasionally lift and/or carry up to 30 pounds from ground to overhead (i.e., assisting in stocking/maintaining inventory levels)
Ability to occasionally lift and/or carry up to 50 pounds from ground to waist (i.e., to replenish fountain syrups).
Ability to grasp, reach and manipulate objects with hands for entire shift. (This handwork requires eye-hand coordination.
Ability to push/pull with arms up to a force of 20 pounds (i.e., utilizing a hand-truck)
Able to reach overhead for objects
Ability to bend and twist at waist
Ability to communicate orally
Ability to operate a cash register and/or computer keyboard
Ability to stoop, kneel, squat, bend, push, and pull
Ability to work alone
Be exposed to occasional noise
Ability to stand and/or walk for an entire shift
May require climbing a ladder to store and retrieve materials or place and remove signs)
WORK ENVIRONMENT:
The work environment characteristics described here are representative of those an employee encounters while performing the essential functions of this job.  Reasonable accommodations may be made to enable individuals with disabilities to perform the essential functions.  Working conditions inventory of the position includes:
Work requires 50 hours per week and can include hours on all shifts, week-ends and holidays. 
Perform approximately 95% of all work indoors, but will be required to clean parking lots, gas pumps, take out garbage, etc.
Exposure to extreme cold temperatures while performing occasional work in a walk in cooler and/or freezer
Exposure to occasional noise.
Work with minimum direction and periodic supervision.
JOB DESCRIPTION ACKNOWLEDGMENT
This Job Description indicates the general nature and level of work to be performed in this position and it is not intended to contain or be interpreted as a comprehensive inventory of all the duties, responsibilities, functions and qualifications required of the position.  The incumbent may be asked to perform other duties and will be evaluated, in part, on performance of the tasks listed in this job description.  As with all positions, the responsibilities and duties of this position may change.  The Company reserves the right to revise this Job Description at any time with or without notice. This Job Description does not constitute a contract for employment and either the incumbent or the Company may terminate employment at any time, for any reason, with or without notice.
Circle K is an Equal Opportunity Employer. The Company complies with the Americans with Disabilities Act (the ADA) and all state and local disability laws.  Applicants with disabilities may be entitled to a reasonable accommodation under the terms of the ADA and certain state or local laws as long as it does not impose an undue hardship on the Company. Please inform the Company's Human Resources Representative if you need assistance completing any forms or to otherwise participate in the application process.

NOTE: This job description may change periodically as required by business necessity, with or without advance notice to or consent by the employee.
Couche-Tard / Circle K valorise la diversité et de l'inclusion et vise à créer un milieu de travail sain, accessible et gratifiant qui met en valeur la contribution unique de nos employés au succès de notre entreprise. En tant qu'employeur qui s'engage à respecter l'équité en matière d'emploi, nous encourageons les candidatures les plus diverses afin de pouvoir nous doter d'un effectif varié et représentatif de nos clients et des communautés que l'on sert. Des accommodements sont disponibles sur demande pour les candidats qui participent à tous les aspects du processus de sélection.