Geomatics Inventory Management Coordinator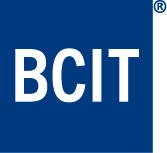 City : Burnaby
Category : Other
Industry : Education
Employer : British Columbia Institute of Technology (BCIT)
BCIT's *School of Construction and the Environment* is currently seeking a regular, full-time (1.0 FTE) Geomatics Inventory Management Coordinator (Tech Staff II) to support both the Geomatics Engineering Technology Diploma and Bachelor of Science Degree programs. The Geomatics Inventory Management Coordinator will assist instructors and students by issuing and receiving field equipment, training materials and tools, and will be responsible for guiding students in the proper care and use of equipment. The Geomatics Inventory Management Coordinator will be expected to check for damages and loss, make minor repairs, and determine when equipment repairs and/or calibrations are needed. Other duties include monitoring and maintaining equipment inventories and preparing purchase requisitions. The role will require ongoing organization of equipment storage and keeping the areas clean and uncluttered.

The Geomatics program at BCIT offers a full-time diploma, a Bachelor of Science degree and an active schedule of continuing education courses, delivered through part-time studies.
The two-year diploma is designed to provide students with a solid foundation in the theory and practical application of surveying and mapping. The degree requires an additional two years of study and builds on this foundation for students wishing to further their careers as land surveyors or Geomatics professionals.

Graduates of both the diploma and degree find employment in a wide range of fields such as construction, natural resources, legal and engineering surveying in both the public and private sectors. Faculty are key to the success of the program through excellence in instruction, close ties with industry and by mentoring and motivating students to succeed.