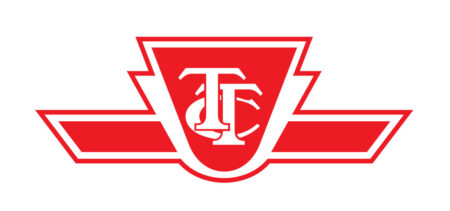 City : Toronto
Category : Repair Shop
Industry : Public Transportation
Employer : Toronto Transit Commission (TTC)
JOB INFORMATION
Requisition ID: 5150
Number of Vacancies: View on TTC website
Department: Plant Maintenance (20000007) - Repair Shop (30000432)
Salary Information: View on TTC website
Pay Scale Group: View on TTC website
Employment Type: View on TTC website
Weekly Hours: View on TTC website, Off Days: View on TTC website Shift: View on TTC website
Posted On: February 27, 2023
Last Day to Apply: April 30, 2023
Reports to: View on TTC website
The Toronto Transit Commission (TTC) is North America's third largest transit system and has been recognized as one of the top places to work in the GTA. Guided by a forward-thinking strategic plan, the TTC's vision is to be a transit system that makes Toronto proud. The TTC's recruitment efforts are directly aligned to its mission of providing "a reliable, efficient, and integrated bus, streetcar and subway system that draws its high standards of customer care from our rich traditions of safety, service and courtesy."
JOB INFORMATION
We are currently seeking a General Welder. This is a 40-hour work-week, consisting of day shift with Saturday/Sunday as off days.
KEY ACCOUNTABILITIES
Perform varied and moderately complex welding and cutting work performed in the shop, various yards, subways and other TTC facilities
Apply a variety of welding processes (e.g. MIG, TIG, electric arc, stick, flux core, etc.) to fabricate, repair, modify, install and maintain a wide range of shop equipment, machinery, track components, building fixtures and related structural components
Drive a TTC vehicle or truck to and from work sites, transport crew, deliver tools and materials; assist other trades, as required
Operate a forklift, various lifting devices and overhead hoists to carry out assigned duties
May be required to utilize an information terminal and/or hand held device to input data regarding work completed or to receive work assignments
Responsible for treating passengers and/or employees with respect and dignity and ensuring the needs of passengers or employees with disabilities are accommodated and/or addressed (within the area of responsibility) in accordance with the Ontario Human Rights Code and Related Orders so that they can fully benefit from the TTC as a service provider and an employer

Demonstrates behaviours that support diversity, inclusion, and a respectful work and service environment that is free from discrimination and harassment. Helps to remove barriers and accommodate employees and customers (within their area of responsibility) in accordance with TTC's commitments and obligations under the Ontario Human Rights Code (OHRC) and Related Orders, the Accessibility for Ontarians with Disabilities Act (AODA), and TTC's policies.
SKILLS, KNOWLEDGE AND EXPERIENCE
Requires a valid Welder's Certificate of Apprenticeship normally obtained through Grade 12 education combined with the successful completion of the apprenticeship training and instruction, or its equivalent through considerable practical welding experience and demonstrated ability
Requires a valid, non-probationary Province of Ontario Class "G" Driver's license
A valid transferrable Shielded Metal Arc Welding (S.M.A.W.) all positions welding certificate (C.S.A. W47.1-09) as set by the Canadian Welding Bureau, a division of the Canadian Standards Association. In order to qualify for the position, you must be currently employed (or employed in the last 3 months) by a W47.1 certified shop which complies with strict government regulations regarding the welding of structural steel
Required to retain this certification by passing subsequent skill tests (currently every 2 years) as set by the Bureau
The successful candidate must attend and successfully complete the TTC's in-house training programs for various safety courses such as: Defensive Driving, Emergency First Aid, Propane Tank Handling Certification, Confined Space Entry, Fall Protection Awareness, Scaffold Safety, Forklift Operation, and Overhead Crane Operations
Must have or rapidly acquire a comprehensive knowledge of the Ontario Human Rights Code and Related Orders including disability accommodation and accessibility requirements pertaining to passengers and employees
The TTC is committed to upholding the values of equity, diversity, anti-racism and inclusion in the delivery of its services and in its workplaces. The TTC is committed to fostering a diverse workforce that is representative of the communities it serves at all levels of the organization, and supports an inclusive environment where diverse employee and community perspectives and experiences bring value to the organization. The TTC encourages applications from all applicants, including members of groups with historical and/or current barriers to equity, including but not limited to, Indigenous, Black and racialized groups, people with disabilities, women and people from the LGBTQ(IA+) community. The TTC values and supports an inclusive and barrier-free recruitment and selection process. Accommodations for applicants are available upon request throughout the recruitment and selection process, including for those who identify as having a disability. Please contact Human Resources – Talent Management at (416) 393-4570. Any information received related to an accommodation will be addressed confidentially.
The TTC's policy prohibits relatives of current TTC employees from being hired, assigned, transferred or promoted into positions, where there is a conflict of interest due to a relationship. Should you be selected for an interview, you will be required to disclose the name, relationship and position of any relative who is a current TTC employee.
We thank all applicants for their interest but advise only those selected for an interview will be contacted.