General Supervisor, Mine Maintenance Planning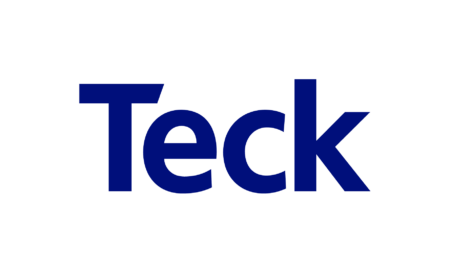 City : Logan Lake, British Columbia, CA
Category : Business Professionals
Industry : Mining/Quarrying
Employer : Teck
Mine Maintenance Planning & Scheduling General Supervisor
Reporting to the Mine Maintenance Superintendent, the Maintenance Planning & Scheduling General Supervisor is responsible for collaborating closely with Mine Maintenance Execution, Reliability Engineering, and Mine Operations teams to ensure maximum use of maintenance execution resources and minimizing interruption to operations and production. 
 
To be successful we require someone with strong Interpersonal, Leadership and Communication skills, who can influence a diverse team; someone with outstanding organizational, planning and resourcing skills, who is not only detail oriented and self-starting, but able to prioritize contending demands in a fast paced, dynamic environment. 
 
Join us in the Highland Valley and enjoy a variety of recreational opportunities at your fingertips! Whether you enjoy biking and skiing, or prefer the laid-back atmosphere of fishing and hiking, there is something for everyone! The mine site is a 50-minute drive from Kamloops, B.C. which provides all the comforts of city living. It is also close to Merritt, Ashcroft, and Logan Lake, which all exude a small-town community atmosphere. Come experience what work life balance is all about! 
 
Responsibilities:
Be a courageous safety leader, adhere to and sponsor safety and environmental rules and procedures.
Monitor & assess work performance of direct reports, promote motivation and growth through regular interaction, informal reviews and performance appraisals.
Interdepartmental interactions with peers with a desire to breakdown barriers and find solutions to problems, while also celebrating successes.
Provide a working knowledge of the Worksafe BC & BC Mines Act & Code.
Understand how the Computerized Maintenance Management System (CMMS) and other computer applications support effective and efficient Work Control Processes that include Planning, Scheduling and Reporting functions.
Develop, maintain both short-term and long-term Maintenance plans. 
Annual maintenance budget development, variance reporting.
Ensure that longer term planning/schedules are prepared, reviewed, then issued to all concerned as required.
Participate in planning and scheduling meetings as required to ensure Work Control is kept on track.
Assist in the collection, tracking, and achievement of planning & scheduling Key Performance Indicators 
Participate in post Preventative Maintenance and completed Work Order quality reviews as required to support process improvement.
Provide inspiration, innovation and leadership to team members.
Provide feedback to planners and schedulers on effectiveness of plans and make recommendations on improvements.
Approve and manage all types of leave requests, but not limited to.
Qualifications:
Journeyperson's ticket, related technical diploma, or engineering degree, or a relevant combination of education and experience 
Previous experience with materials acquisition, planning, or scheduling in a maintenance environment would be an asset 
Familiarity with the maintenance processes and other system software is an asset 
Demonstrated organizational, planning, and employee relations skills 
Supervisory experience considered an asset, along with experience in materials acquisition, planning and scheduling 
Strong change management skills, with proven experience driving behaviour change 
Self-motivated and driven to produce results and strive for continuous improvement 
Excellent communication, facilitation, human relation, and follow-up skills 
Must be a proven team player and work well in a fast-paced environment 
Experience with Microsoft Office Suite® and proficiency with Computerized Maintenance Management Systems 
About Teck

At Teck, we value diversity. Our teams work collaboratively and respect each person's unique perspective and contribution.  
 
 
Qualified applicants interested in joining a dynamic team are encouraged to submit a resume and cover letter electronically.   
  

We wish to thank all applicants for their interest and effort in applying for the position; however, only candidates selected for interviews will be contacted.   
  

Teck is a diversified resource company committed to responsible mining and mineral development with major business units focused on copper, steelmaking coal and zinc, as well as investments in energy assets.  
  

Headquartered in Vancouver, Canada, its shares are listed on the Toronto Stock Exchange under the symbols TECK.A and TECK.B and the New York Stock Exchange under the symbol TECK.  
Learn more about Teck at www.teck.com or follow @TeckResources.