General Manager, West Region – Repost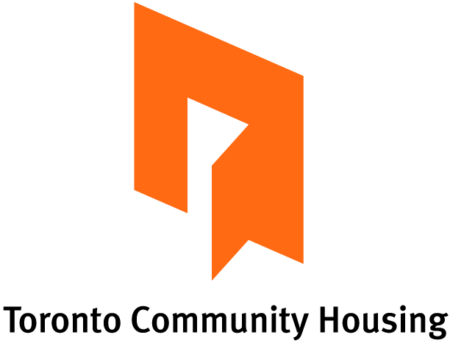 City : Toronto/Downtown
Category : West Region
Industry : Real Estate and Rental and Leasing
Employer : Toronto Community Housing Corporation
---
Please Note: This posting will remain active until the opporutnity is filled.
What we offer
In addition to a competitive salary and a rewarding career where you can truly make a difference, we offer a comprehensive benefits package that meets the various needs of our diverse employees, including:
Minimum three (3) weeks of paid annual vacation days, increasing with years of service;

Four (4) paid personal days;

Defined benefit pension plan with OMERS, includes 100-per-cent employer matching;

Health and dental benefits, including a health spending account available upon your start date;

Employee and family assistance program;

Maternity and parental leave top up (93% of base salary);

Training and development programs including tuition reimbursement of $1500 per calendar year.

Fitness membership discount;
Make a difference
Reporting to the Chief Operating Officer (COO), the General Manager is responsible for the complete tenant experience in their region overseeing the day to day operations of the Regional Hub, from both a property management and tenant (community) well- being perspective, including TCHC's four pillars of service: cleaning, maintenance, tenancy management and community support.
You will be the conduit between corporate services, including the Tenant Resolutions Office and front line services to ensure a community focus for all tenant and property programs, policies and processes and, in so doing, will build strong relationships with key stakeholders to ensure all needs of tenants within the community are met.
The General Manager has overall responsibility for implementing and adhering to the Operations Agreement which includes budget, staffing and meeting quality service indicators and business metrics in the four service pillars.  You will ensure alignment of its operational and service mandate with TCHC's culture model.
What you'll do
Collaboration and Partnerships
Act as a champion for tenants and TCHC's tenant initiatives by positively impacting the portfolio while ensuring cost effectiveness.

Proactively develop a strategic, collaborative relationship with key stakeholders including, but not limited to the Tenant Resolution Officer (TRO), Toronto Police Services, Toronto Fire Services, and the City of Toronto to influence change and ensure appropriate services on behalf of TCHC tenants.

Act as the areas key liaison with relevant strategic partners.

Galvanize and lead internal stakeholders and resources to connect and integrate services to effectively meet the needs of TCHC tenants and communities.    
Tenant Management
Oversee the four pillars of TCHC property management activities including cleaning, maintenance, tenancy management and community support.

Oversee activities associated with the safety and well- being of all tenants.

Create, monitor and manage key performance indicators including service quality indicators and business metrics, within each service pillar to enable performance management and process compliance.

Ensure processes are in place that enable tenants to have an appropriate voice on issues of importance. Implement service quality indicators in the four service pillars

In conjunction with the TRO, oversees the coordination of services and supports for residents who are at risk of losing their home or who require additional supports to achieve stability and maintain their housing.

In conjunction with the TRO, oversees the development and implementation of initiatives and programs that advance the corporation's vision of creating healthy engaged and safe communities.    
Program Management
Ensure the provision of pro-active, high quality services to the Portfolio.

Establish an operational philosophy that is performance driven, aligns with TCHC's culture model, focuses on all tenants and maintains an environment of high employee engagement.    
Governance & Strategic Orientation
Contribute as a member of the Operations senior leadership team; offer strategic recommendations to the Chief Operating Officer and colleagues on initiatives related to the design, implementation and operation of the Regional Hub and the 45 local service hubs that make up the regional hub.

Develop a robust strategic plan, aligned with the corporate strategic plan, with short-term, mid-term and long-term goals for the Region.    
Financial, HR and Administrative Oversight
Ensure the provision of pro-active, high quality social housing services to the Regional Hub.

Build a high impact, high performance and collaborative team in order to successfully execute the division's work plan. Effectively lead, guide, coach and mentor all direct reports, so that they, in turn, can effectively lead their teams.

Oversee day to day operational service delivery including an operating budget for the Regional Hub    
What you'll need
University Degree/ college diploma in Social Work, Business, Public Policy or Social Sciences or an appropriate combination of experience and education.

Previous significant experience in property/facilities management, preferably with some of that experience in housing individuals with vulnerabilities.

Progressive management experience with some of that time in a senior management position. Experience in the non for profit, social services or public sector. Experience in program design and delivery, financial management, stakeholder and partner engagement, team building and strategic planning.

In depth knowledge of social housing services;

Strong strategic thinking and decision making skills; the ability to develop creative solutions for a variety of current and emerging organizational and industry challenges;

Well-developed people leadership and relationship building skills including the ability to lead through complexity and transformational change;

The ability to align and influence their team with TCHC's mandate and embrace  the positive social impact that working with tenants can deliver;

Political savvy and the ability to maneuver through complex situations effectively with patience, diplomacy and sensitivity; can effectively and respectfully 'stand their ground'';

Strong negotiating and influencing skills;

Excellent communication skills (verbal and written); able to take and defend unpopular positions, and capable of establishing a high level of credibility, both internally and externally, with a wide variety of stakeholders;

A true team orientation; actively promoting collaboration both across the organization and outside the organization with external stakeholders;

Public sector experience, exposure to a municipal environment and experience within a highly regulated sector would be desirable;

Enhanced business acumen; the ability to work through and communicate TCHC's mandate and objectives from a business perspective.
What's next
Once you apply, we'll review your resume and contact you if we believe your skills and experience will make you successful in the role. If you are selected to move forward, the process may include an interview, written/practical test, and reference check.
INDS