Forensic Technology Senior Consultant, eDiscovery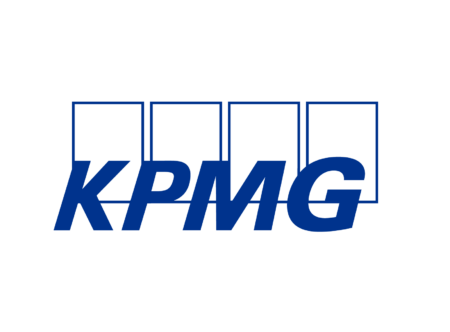 City : Toronto
Category : Advisory
Industry : Finance
Employer : KPMG
Overview
You've got big plans. We have opportunities to match, and we're committed to empowering you to become a better you, no matter what you do.
When you join KPMG you'll be one of over 200,000 professionals providing audit, tax, advisory and business enablement services across 154 countries.
With the support to do things differently, grow personally and professionally and bring your whole self to work, there's no limit to the impact you can make. Let's do this.
Overview of the opportunity:
We are looking for a talented individual at the Senior Consultant level to join KPMG's Forensic Technology practice based in the GTA. The successful individual will be driven, and results oriented, with a strong focus on quality and technical skills. This individual will possess a solid background in the eDiscovery process and technology, computer forensic skills or an investigative mindset would be preferred but not required.

KPMG's Forensic Technology team is one which has received tremendous investment and has been identified as a transformational part of the firm to deliver growth over the next five years. It is an excellent opportunity for those that are looking to work in a firm with unparalleled career progression opportunities.
What you will do
As a key member in this practice, you will be responsible for the execution of client engagements including the identification, acquisition, processing and analysis of digital information for e-discovery matters. You will work closely with your peers in the digital forensic, forensic investigationsand cyber security practices to provide a solid controls-based approach to evidence identification, collection, processing and production.
Responsibilities:
Assisting in organizing and maintaining Electronically Stored Information (ESI) to align to leading eDiscovery practices and compliance with Client requirements.

Collaborate with clients to understand their eDiscovery needs and requirements. Act as a trusted advisor by recommending appropriate solutions and strategies to address their eDiscovery challenges.

Take ownership of eDiscovery projects from initiation to completion. Develop and implement comprehensive project plans, timelines, and budgets to ensure the successful and timely completion of tasks.

Manage the processing of collected data, including data culling, filtering, and data reduction techniques to reduce data volumes while preserving relevant information. This will include advising on leading practices, processes and procedures for the processing and culling of data in Nuix and Relativity.
Support the document review lifecycle by employing various technologies to efficiently identify potentially responsive documents. This will include providing Relativity consulting services (relativity administration capability) and supporting clients during their eDiscovery review process.

Advise clients on leading practices for implementing and managing legal holds to preserve potentially relevant information, ensuring compliance with applicable legal requirements.
Oversee the preparation and production of information for use in legal proceedings, ensuring accuracy, completeness, and adherence to production deadlines.

Implement quality control measures throughout the eDiscovery process to validate data accuracy and the defensibility of processes.

Stay up-to-date with eDiscovery software, tools, and emerging technologies to optimize workflows and enhance efficiency.

Conduct training sessions for clients to increase their understanding of eDiscovery processes and available technologies.

Act as the lead technical liaison between case/engagement managers and Client teams to provide technical consulting services related to the eDiscovery processes (with a specialized knowledge of managing ESI).

Assist the forensic accounting and investigation teams in the analysis and management of electronic data relevant to the investigation including assisting in defining search parameters and completing document review processes.
What you bring to the role
Three-to-five years of relevant experience in an eDiscovery environment.

Strong knowledge of eDiscovery process flow, document review and Electronic Discovery Reference Model (EDRM) cycle.

Knowledge in Nuix, Relativity, RelativityOne and other ediscovery platforms/tools.

Knowledge and hands on experience in Microsoft Office 365 eDiscovery, Encase and FTK will be added value.

Relativity Certifications like RCA, RelativityOne, and Nuix Certifications will be preferred.

Extensive experience and knowledge on handling various filetypes.

Understanding data properties such as data structure, file signatures, email threading and email pattern.

Ability to multi-task, organizing workload independently, understanding prioritization of tasks across projects and ability to work in team as well as independently.

Strong relationship management, analytical skills, problem solving, communication and presentation skills.

Strong communication skills (written and verbal).

Candidate should have an interest in and an ability to rapidly learn new tools and technologies. For example, the candidate should be able to identify and work with new tools / technologies on client projects as needed.

A detailed knowledge of forensic procedures for analysis, processing and tracking of collected data - media logging, chain of custody, hashing/integrity, and similar processes.

Demonstrated skills in project management and capable of managing multiple concurrent projects and competing priorities.

A professional, collaborative and client-oriented attitude.
Keys to your success
KPMG individuals Deliver Impact | Seek Growth | Inspire Trust and understand that a diverse workforce enables us to deepen relationships and strengthen our business.
Providing you with the support you need to be at your best
For more information about KPMG in Canada's Benefits and well-being, click here.
Our Values, The KPMG Way
Integrity, we do what is right | Excellence, we never stop learning and improving | Courage, we think and act boldly | Together, we respect each other and draw strength from our differences | For Better, we do what matters
KPMG in Canada is a proud equal opportunities employer and we are committed to creating a respectful, inclusive and barrier-free workplace that allows all of our people to reach their full potential. A diverse workforce is key to our success and we believe in bringing your whole self to work. We welcome all qualified candidates to apply and hope you will choose KPMG in Canada as your employer of choice. For more information about Inclusion, Diversity & Equity in Recruitment, please click here.
If you have a question about accessible employment at KPMG, or to begin a confidential conversation about your individual accessibility or accommodation needs through the recruitment process, we encourage you to visit our accessibility page.