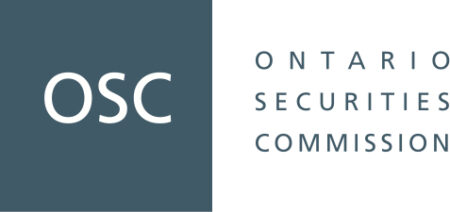 City : Toronto
Category : See Posting
Industry : Financial Services/Government
Employer : Ontario Securities Commission
Forensic Accountant II
Enforcement Branch
Permanent, Full-Time
File #22-171
Who We Are
The Ontario Securities Commission (OSC) is the statutory body responsible for regulating Ontario's capital markets in accordance with the mandate established in the provincial Securities Act and the Commodity Futures Act. The Commission's mandate is to provide protection to investors from unfair, improper or fraudulent practices, to foster fair and efficient capital markets and confidence in capital markets, and to contribute to the stability of the financial system and the reduction of systemic risk. This mandate is performed through policy, operational, adjudication and enforcement work. The OSC also contributes to national and global securities regulation development.

We offer an inclusive, diverse, fair and flexible work environment, and take pride in our challenging and rewarding work.
The Enforcement Branch is recruiting for a Forensic Accountant II!
What We Do
The Regulatory Enforcement Action Team of the Enforcement Branch is recruiting for a Forensic Accountant II to support the OSC in delivering fair, vigorous and timely enforcement. The Enforcement Branch investigates and litigates breaches of securities laws in Ontario.   Working in a fast-paced, results oriented environment, the Forensic Accountant II is responsible for supporting complex investigations by examining files for potential breaches of Ontario securities law.  Staff work closely with other securities regulators, self-regulatory organizations and law-enforcement agencies to enhance initiatives to fight misconduct.  A strong enforcement presence assists in protecting investors from unfair, improper or fraudulent practices, and fostering fair and efficient markets and the stability of the financial system. 
If you are the type of person who:
is passionate about making a difference and having a meaningful impact on investors and participants in Ontario's capital markets,

excited about the opportunity to investigate challenging issues and work on high profile and complex cases and,

enjoys being part of a dynamic and flexible work environment with a collaborative, progressive, and professionally diverse team.
We would love to hear from you!
Required Qualifications:
a Chartered Professional Accountant designation in good standing with CPA Ontario or equivalent designation in another jurisdiction

a Master of Forensic Accounting (MFAcc), Certified in Financial Forensics (CFF), Certified Fraud Examiner (CFE), or equivalent designation is an asset.

a minimum of 5 years post-designation, relevant forensic accounting experience as a qualified CPA.

effective project management skills and investigations experience to manage scope and approach to complex files in a timely manner.

experience dealing with IFRS matters, financial reporting, and disclosure obligations of public companies and/or registrant obligations under Ontario securities law.

an understanding of the Canadian and international securities environment, securities law, and how regulatory actions impact stakeholders.

knowledge of the psychology of financial/white collar criminals and experienced with interview and interrogation techniques.

knowledge of business processes and procedures, accounting standards and systems of internal control.

experience with fraud investigations, forensic accounting, and business valuations in the context of the capital markets is an asset.

familiarity with the criminal law and procedure; class actions and civil procedure; and interim remedies; mediation and alternative dispute resolution processes; and the Bankruptcy Act is an asset.

experience with e-discovery software and other data analytics tools is an asset.

Key Responsibilities:
applying investigative and industry experience to develop a structured investigation plan, adjusting and adapting the investigation strategy as the case develops, and to executing the plan.

working independently, or a member of a multi-disciplinary investigation team involving a wide array of issues, to establish priorities, identify critical tasks and advance investigations forward in a timely manner.

collecting, reviewing and analyzing financial and non-financial documentary evidence and testimony in accordance with best practices; able to identify and recommend solutions to potential issues.

independently making recommendations as to appropriate proceedings, considering potential defenses, and prepare evidence briefs that support the recommendation.

drafting and/or reviewing legal documents such as settlement agreements, statements of allegations, affidavits, witness statements, reviewing submissions and evidence material.

working with the litigator on the preparation for court or hearings (disclosure, witnesses, hearing briefs and settlement discussions) and providing litigation support on strategy (areas for cross-examination, identification of inconsistencies or contradictions, and impeachment).

testifying as a fact witness on financial analysis and on high-profile, broad and complex matters in both administrative hearings and external proceedings, including other jurisdictions, such as quasi-criminal proceedings, collections, Provincial court, receivership proceedings, etc.

serving as a contributing member of project teams involving policy and project initiatives.
Grow your career and make a difference working at the OSC!



Apply online by March 20, 2023 at 11:59 pm EST. 


**Internal applicants: please apply using the Taleo profile created with your OSC email address*

We thank all applicants for their interest in the Ontario Securities Commission. We will contact those selected for an interview. 



The OSC is committed to diversity and providing an inclusive workplace and providing accommodation in accordance with the Accessibility for Ontarians with Disabilities Act and the Human Rights Code. It is our priority to ensure employment opportunities are visible and barrier-free to all under-represented groups including but not limited to, Indigenous, Black and racialized groups, people with disabilities, women and people from the LGBTQ2S community, to achieve an employee demographic profile reflective of the demographic profile of Ontarians.


The OSC is a proud partner with the following organizations: BlackNorth Initiative, Canadian Centre for Diversity and Inclusion, and Pride at Work Canada.


If you require an accommodation during the recruitment process, please let us know by contacting our confidential inbox HRRecruitment@osc.gov.on.ca.  


Visit Accessibility at the OSC to review the OSC's policies on accessibility and accommodation in the workplace.