Financial Analyst, Project and Reporting, Risk Analytics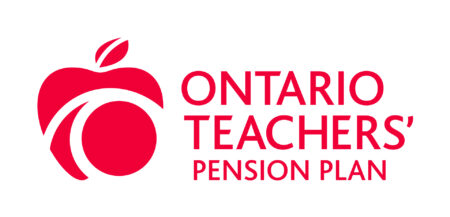 City : Toronto, Canada
Category : Finance
Industry : Financial Services
Employer : Ontario Teachers' Pension Plan - OTPP
Financial Analyst, Project and Reporting, Risk Analytics
The Opportunity
Reporting to the Senior Manager, Risk Analytics, the Financial Analyst will support the Risk Analytics team in independently monitor and accurately report of OTPP's market risk, credit and counterparty risk and liquidity risk with a focus on project and reporting.
The Financial Analyst will actively participate in various initiatives aim to improve the accuracy and efficiency of the fund's integrated risk system. The individual will also support the independent oversight of the fund's liquidity risk, counterparty credit risk, etc.
In this dynamic role, you will have exposure to the world leading buy side risk management framework and find opportunities to design reports and requirements, develop solutions and courses of action where there may be no precedent internally, and little externally.
Who will you work with?
You will collaborate, develop and maintain relationships with investment and risk division, model validation, risk product squad and external vendors. You will work along a team of passionate and efficient risk managers and analysts to constantly challenge status quo and improve the risk reporting practice at OTPP.
What will you do?
Projects
Evaluate prospective product and risk model initiatives from control, limit and governance perspective and provide recommendations as appropriate

Collaborate with core risk teams to define and review business requirements around market data, model implementation, workflow design and reporting. Ensure potential implications of each change are understood and issues are triaged appropriately and addressed

Review and conduct UAT testing of changes introduced to the enterprise risk system to ensure business requirements are met and risk movements are explained, documented and communicated

Conduct model implementation review meeting with model owner and Model Validation team to present risk impact analysis and feedback from user perspective

Improve the change management process through innovation, process enhancement, automation, etc
Reporting
Independently complete timely delivery of the fund's bilateral exposure report, funding liquidity risk report as well as other risk metrics under the team's oversight

Communicate effectively and timely on all limit breaches and material risk movements to management

Collaborate with internal and external collateral management team to resolve margin disputes caused by risk modelling issue

Maintain and enhance the BI reporting suite and various risk analysis tools developed inhouse to facilitate deeper understanding of risk drivers and changes

Identify, analyze and resolve issues around risk reporting
What will you need?
3+ years' experience in risk management function at a major financial institution

Solid knowledge of risk measurement, derivatives pricing, liquidity risk or traded counterparty credit risk

Solid working knowledge of Excel, VBA, SQL and Python

Strong analytical skills and the ability to think through problems, assess a variety of factors and recommend a solution

Excellent written and verbal communication skills

Experience with change management lifecycle is an asset

Experience with FIS Adaptiv is an asset

Relevant Master's degree (such as Financial Mathematics, Business/Finance, Economics, Computer Science) is an asset

CFA or FRM designation is an asset
What are we offering?
Pay for performance environment that offers competitive salary and incentives

Numerous opportunities for professional growth and development

Comprehensive employer paid benefits coverage, including a Health Spending Account

Guaranteed retirement income through a defined benefit pension plan

Competitive time off

Discount programs including Edvantage and Perkopolis
At Ontario Teachers', diversity is one of our core strengths. We are a globally minded organization and take pride ensuring that the people we hire and the culture we create reflect and celebrate diversity of thought, background and experience.
Accommodations are available upon request for candidates with a disability taking part in the recruitment process and once hired.
How to apply?
Are you ready to pursue new challenges and take your career to the next level? Submit your resume through our career portal. www.otpp.com/careers
We thank you for applying, however, only those selected for a personal interview will be contacted. Note that candidates must be legally entitled to work in the country where this role is located.
Functional Area:
Risk
Requisition ID:
4135
The privacy of your personal information is important to us. Please visit our Privacy Centre to learn how we handle your personal information.