Financial Analyst, Cash Management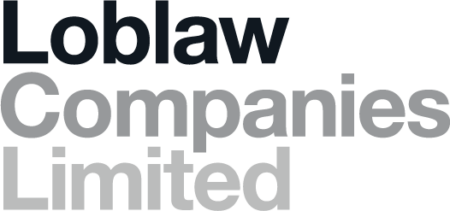 City : Winnipeg, Manitoba
Category : Full time
Industry : Finance
Employer : Shoppers Drug Mart®
Referred applicants should not apply directly to this role.
All referred applicants must first be submitted through Workday by a current Loblaw Colleague.
Come make your difference in communities across Canada, where authenticity, trust and making connections is valued – as we shape the future of Canadian retail, together. Our unique position as one of the country's largest employers, coupled with our commitment to positively impact the lives of all Canadians, provides our colleagues a range of opportunities and experiences to help Canadians Live Life Well®.

At Loblaw Companies Limited, we succeed through collaboration and commitment and set a high bar for ourselves and those around us. Whether you are just starting your career, re-entering the workforce, or looking for a new job, this is where you belong. 
Get ready to dive into an exciting adventure! Picture yourself as the newest member of our talented finance team at the Enterprise Business Services office. As the Finance Analyst, you'll be part of the Cash Management team. Our team handles all things cash – from paying vendors to system configuration, processing large-scale PAD transactions, and working closely with Loblaw IT to ensure important payment processes are configured and operating smoothly. 
At the heart of our team is a readiness for change, which we harness to our advantage. We're known for our nimble nature, consistently seeking ways to optimize processes and enhance productivity. Technology isn't just a tool for us; it's the cornerstone of our approach. 
The Financial Analyst role opens a unique opportunity to be part of a rotational role and see a wide range of activities in this collaborative team. The vision for this role is to have the Financial Analyst coordinating closely with Management, Senior Analysts, and Financial Analysts alike, to understand the full flow of cash within an organization of this size. With this close collaboration, you will have a fantastic opportunity to develop your finance skills and help our finance teams continue going down the journey of data-driven excellence.  
Interested? Here's what this role entails! 
Responsibilities may include, but are not limited to: 
Working with technical SAP system processes and payment runs. Ensuring a wide range of payment methods (EFT, Cheque, Wire, PAD) are processed and validated in a timely manner. 

Working closely with our Loblaw Operations, Shoppers Drug Mart, Loblaw IT, and Treasury stakeholders to ensure organizational banking setups are completed on time. 

Working closely with our internal technical teams, with a continuous improvement and process mapping mindset to make your life easier and reduce manual work. 

Working closely with Loblaw IT in SAP's test environments, ensuring data integrity, and playing a key part in downstream business processes working correctly. 
Working closely with our FP&A and Treasury groups in reporting cash accurately, developing models for cash forecasting, and working with large data sets. 

Developing standard operating procedures, develop sound finance processes, and flex your presentation skills in training/mentoring your fellow colleagues. 

Analyzing problems, understanding complex financial issues, and providing recommendations to management. 

Coordinating closely with our Accounting & Controls groups on audit best practices from a cash management perspective. 

Various other duties as required. 
The candidates should possess the following skills: 
A minimum of 3+ years of previous applicable industry experience, or a combination of post-secondary education and experience will be considered. 

Knowledge of cash management, banking, and treasury best practices required. 
Strong presentation and written communication skills. 

Understanding of Power Query, Power BI, and data modelling is preferred. 

Understanding of financial forecasting methodologies is preferred. 

Previous experience in SAP would be considered an asset (production and testing environments). 

Demonstrated ability to analyze processes, develop efficiencies and initiate constructive solutions. 
Demonstrated ability to work independently and coordinate with a team. 

Advanced experience with spreadsheet applications, word documents and email (office suite), Power Point, Visio. 

Demonstrated ability to piece together complex financial information and understand how processes flow into each other. 
Our commitment to Sustainability and Social Impact is an essential part of the way we do business, and we focus our attention on areas where we can have the greatest impact. Our approach to sustainability and social impact is based on three pillars – Environment, Sourcing and Community – and we are constantly looking for ways to demonstrate leadership in these important areas. Our CORE Values – Care, Ownership, Respect and Excellence – guide all our decision-making and come to life through our Blue Culture. We offer our colleagues progressive careers, comprehensive training, flexibility, and other competitive benefits – these are some of the many reasons why we are one of Canada's Top Employers, Canada's Best Diversity Employers, Canada's Greenest Employers & Canada's Top Employers for Young People.
If you are unsure whether your experience matches every requirement above, we encourage you to apply anyway. We are looking for varied perspectives which include diverse experiences that we can add to our team.

We have a long-standing focus on diversity, equity and inclusion because we know it will make our company a better place to work and shop. We are committed to creating accessible environments for our colleagues, candidates and customers. Requests for accommodation due to a disability (which may be visible or invisible, temporary or permanent) can be made at any stage of application and employment. We encourage candidates to make their accommodation needs known so that we can provide equitable opportunities.  
 
Please Note:
Candidates who are 18 years or older are required to complete a criminal background check. Details will be provided through the application process.