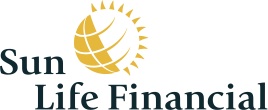 City : Toronto
Category : Full-time
Industry : Finance
Employer : Sun Life Financial
Vous êtes unique, comme le sont votre parcours, votre expérience et votre façon de voir les choses. Ici, on vous encourage et on vous motive à donner le meilleur de vous-même, et on vous donne les moyens de le faire. Vous travaillerez avec des collègues dynamiques – experts dans leur domaine – qui sont impatients de partager leurs connaissances avec vous. Vous aurez des gestionnaires inspirants qui vous aideront à développer votre potentiel et à atteindre de nouveaux sommets. Chaque jour, vous aurez de nouvelles occasions de rendre la vie de nos Clients plus radieuse – ils sont au cœur de tout ce que nous faisons. Découvrez comment vous pouvez faire une différence dans la vie des gens, des familles, des collectivités – ici et partout dans le monde.
Description de poste:
The Financial Analyst provides full-time monthly reporting, financial analysis, budgeting & forecasting support for the Sun Life IT team.  Specifically, for the IT infrastructure division.  The successful candidate will develop key working relationships with members of IT finance and the IT product owners.  This role will partner with these teams to drive successful budgeting, forecasting & monthly reporting of expenses and the associated IT recoveries via chargebacks to users across the organization.  The role requires a motivated individual with high initiative, strong organization and analytical skills, ability to multi-task, excellent communication skills, keen attention to detail, and advanced proficiency with MS Excel and PowerPoint.
This role reports to the IT Finance Manager.
What will you do?
Drive budgeting, forecasting, financial management and reporting/analytics for IT portfolios within Sun Life

Provide value to IT and the business through early identification of financial risks & opportunities and other ad hoc report and analysis to support a portfolio worth ~$100M

Support reporting and analysis activities, such as: monthly reporting and variance analysis, drive meetings with key stakeholders to explain monthly performance, and help achieve all budget targets

Perform month-end process, including creating journal entries and working together with the accounting team to ensure accurate results

Actively manage purchase order requisitions, liaise with purchasing and accounts payable teams to resolve ad-hoc issues/questions from the business

Active contributor in process improvement working group
What do you need to succeed?
Experience in budgeting, forecasting and analysis of related activities (expense, revenue or other demand activities) / or project portfolio management experience

University degree (Business) and accounting designation (CPA,CMA,CGA) would be an asset

Progressive experience within financial management functions (3-4 years)

Ability to work independently and demonstrate analysis and problem solving skills

Previous work experience in Hyperion is desirable

Understanding or a background in technical infrastructure would be an asset
What's in it for you?
Flexibility to choose whether you work from an office, home, or both, guided by business and Client needs.

A people-focused culture, where your development and growth are supported so you can build a rewarding career, push boundaries and explore new ways of doing things to drive positive change.

A strong focus on diversity, equity and inclusion, and Employee wellbeing, where everyone can bring their authentic selves to work. We know that diverse teams support innovation, which fuels digital transformation and business growth, while creating new, unique perspectives that benefit our Clients.

Great perks that include performance-based total rewards, flexible benefits coverage, employee savings and retirement programs, a sabbatical program, and more!
L'échelle du salaire de base est pour l'emplacement principal du poste affiché. Elle peut varier selon l'emplacement du candidat sélectionné et d'autres facteurs. En plus du salaire de base, les employés admissibles de la Financière Sun Life participent à différents programmes de rémunération incitative, dont le montant octroyé est discrétionnaire et dépend du rendement de l'employé et de la compagnie. Certains postes de vente participent à des programmes de rémunération incitative basés sur les résultats de vente individuels ou de groupe. 
Depuis toujours, la diversité et l'intégration sont au cœur des valeurs de la Financière Sun Life. Nous croyons qu'un effectif diversifié ayant des points de vue variés et des idées créatives est avantageux pour nos clients, pour les collectivités où nous exerçons nos activités, ainsi que pour nous tous, en tant que collègues. Nous accueillons avec enthousiasme les candidatures de personnes compétentes provenant de tous les horizons.
Les personnes handicapées ayant besoin de mesures d'adaptation pour présenter leur candidature et celles qui doivent consulter les offres d'emploi sur un support de substitution peuvent envoyer leur demande par courriel à l'adresse 'thebrightside@sunlife.com'.
À la Sun Life, nous voulons créer un environnement de travail flexible où nos employés sont outillés pour donner le meilleur d'eux-mêmes. Nous offrons plusieurs options de travail flexibles selon les exigences du poste et les besoins individuels. N'hésitez pas à en discuter pendant le processus de sélection.
Nous remercions tous les candidats de l'intérêt manifesté pour ce poste. Nous ne communiquerons qu'avec les personnes qui auront été retenues pour passer une entrevue.
Échelle salariale:
50,100/50 100 - 81,900/81 900
Catégorie d'emploi:
Finances
Fin de l'affichage:
16/08/2022