Finance Operations Analyst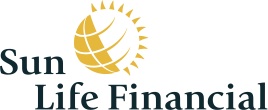 City : Toronto
Category : Full-time
Industry : Finance
Employer : Sun Life Financial
Vous êtes unique, comme le sont votre parcours, votre expérience et votre façon de voir les choses. Ici, on vous encourage et on vous motive à donner le meilleur de vous-même, et on vous donne les moyens de le faire. Vous travaillerez avec des collègues dynamiques – experts dans leur domaine – qui sont impatients de partager leurs connaissances avec vous. Vous aurez des gestionnaires inspirants qui vous aideront à développer votre potentiel et à atteindre de nouveaux sommets. Chaque jour, vous aurez de nouvelles occasions de rendre la vie de nos Clients plus radieuse – ils sont au cœur de tout ce que nous faisons. Découvrez comment vous pouvez faire une différence dans la vie des gens, des familles, des collectivités – ici et partout dans le monde.
Description de poste:
Finance Operations Analyst
Job Description
As a member of the SL International Finance team, the key focus of the Finance Operations Analyst is to be the central resource to Sun Life International for matters related to procurement and vendor management and support the business to adhere to International and Corporate procurement and vendor management requirements
In addition to providing support to management throughout the supplier lifecycle, the incumbent will be liaising with global procurement teams to support the business to follow best practices for the Bermuda business. The incumbent will maintain internal process documents and develop meaningful reporting to assess the effectiveness of Procurement in Bermuda.  This position reports to the Associate Director, Finance Operations.
Main Responsibilities:
Procurement Administration:
Train business partners on the appropriate steps to take for purchasing and procurement.
Assist and advise supplier relationship managers with their sourcing/procurement needs.
Participate in supplier identification, selection, and contract negotiation where appropriate as well as the renewal process.
Monitor the procurement process for all goods and services in accordance with operating guidelines. This includes ensuring that appropriate approvals are obtained, and appropriate documentation is maintained.
Identify legacy agreements and where necessary, support renegotiation with vendors, ensuring these are in line with current standards.
Liaise with Sun Life procurement colleagues overseas to support the roll-out of corporate initiatives, including SAP Ariba and lead change through continuous improvement activities.
Develop a Preferred Supplier Program for SL International.
Work collaboratively with the team to implement internal audit guidelines and internal control processes (e.g., policy changes).
Liaise with Corporate Treasury on managing the employee Credit Card program and Concur reimbursement tool in Bermuda.
Identify and escalate any risk related issues with partners on related risk teams to ensure business partners are receiving best possible guidance on their engagements.  
Act as a subject matter expert in the Procurement Engagement Request process
Provide Detailed Client Guidance for Supplier Relationship Managers to complete their engagements and obtain signatures.  
Reporting:
Support the development and maintenance of appropriate reporting on procurement related operational metrics including exception monitoring.
Leverage SAP Ariba to develop required reports.
Act as a subject matter expert in Procurement processes and requirements.
Create and maintain repository of process documentation.
Support department governance activities (Records Management, Business Continuity etc).
Please note: Accountabilities for this role will evolve as this is a new role.  Future accountability is likely to include supporting the Reinsurance Administration reporting in addition to procurement duties including:
Validate that premium and claim amounts are accurate and reasonable month to month and quarter to quarter. Identify and document reasons for larger fluctuations
Coordinate payments to and collections from Reinsurers ensuring transactions are made in a timely manner in accordance with the treaties.
Prepare and submit monthly and quarterly files to Reinsurers including Bordeaux and billing statements.
Provide support to periodic Reinsurance Administration audits, exams, and walkthroughs.
Requirements:
3 – 5 years' experience in a Procurement/Sourcing environment preferably in Financial and Insurance Services with exposure to supplier management and supplier risk
Strong client service orientation
Solid consulting and relationship management skills
Exceptional communication (verbal & written), and analytical skills
Ability to act independently and support business partners through issue resolution
Strong aptitude towards process development and documentation
Excellent interpersonal and leadership skills
Proficient in Microsoft Office Suite of Applications (Word, Excel, PowerPoint, SharePoint) is required
Experience with SAP Ariba modules (Supplier Lifecycle and Performance, Supplier Risk, Sourcing, Contracts, Buying and Invoicing) is preferred
Proven time management and multi-tasking skills
Ability to successfully handle and prioritize multiple projects
Catégorie d'emploi:
Approvisionnement
Fin de l'affichage: