Finance Leadership Track Graduate Program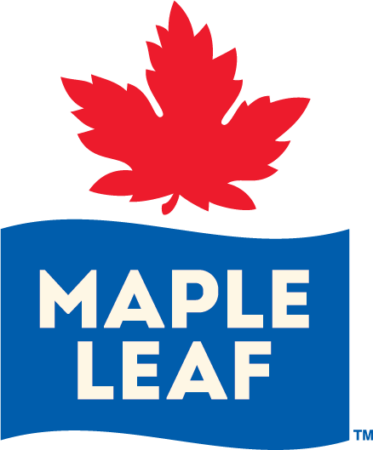 City : Mississauga - Financial Dr.
Category : Other
Industry : Food/Packaging
Employer : Maple Leaf Foods
Save the date!- Interviews take place in person at our Mississauga head office on November 2, 2023 
 
Do you have a passion for innovation, a desire to accelerate your transition from student to finance professional while building a foundation for leadership and most of all, a craving for food? Well, the Finance Leadership Track Program at Maple Leaf Foods is the perfect fit! Maple Leaf Foods can fuel your dynamic entrepreneurial mentality.
What will you be working on?
The Finance Leadership Track Graduate Program is Maple Leaf Foods' early leadership rotational development program for talented, driven, and ambitious graduates interested in a career in Finance. Participants in this three-year rotational program will develop leadership and expertise in the areas of Accounting, Controllership, Business Finance and Financial Planning and Analysis in preparation to be a future Maple Leaf Foods Finance leader. Past participants of the Leadership Track program have grown to become members of our C-suite, VP's and more. If you can dream up the title, Maple Leaf can help you achieve it!

The program starts in September of 2024 and consists of an Accounting / Controllership track and a Business Finance / Financial Planning & Analysis (FP&A) track.  Each track includes three diverse and meaningful one-year rotations with increasing levels of responsibility through different subfunctions within Finance.

Accounting / Controllership Track
One year in a Financial Reporting role gaining hands on experience in financial reporting processes and systems, financial report preparations, accounting policies and transactions, financial statement analysis, and management reporting needs.

Two one-year rotations across Treasury, Internal Audit, Tax or Business Finance to help strengthen and broaden your financial experience.

Business Finance / Financial Planning & Analysis (FP&A) Track
Two one-year rotations in a Business Finance role (Commercial Finance, Operations Finance or Supply Chain Finance) gaining hands-on experience as a business partner to our sales, marketing, operations, or logistics teams.

One year in a Financial Planning & Analysis role gaining experience in assisting in the development of monthly forecasts and annual budgets, as well as monitoring financial performance against the budgets and forecasts.

Rotations are across Maple Leaf Foods' Head Office and Plant locations within Ontario.
What will you get out of this experience?
An opportunity to experience roles and/or projects which span a wide breadth, directly tied to achieving Maple Leaf Foods' vision and purpose of being the most sustainable protein company on earth and Raising the Good in Food

Learn the foundations of Finance through accelerated exposure to several core areas

Support in working towards your CPA Practical Experience Requirements

The ability to make a direct impact on and contribute to the growth of our business

Executive Sponsor and Program Manager support

Senior and Peer level mentorship for both business and functional expertise and advice

A development action plan to ensure you achieve your maximum potential

Customized learning and networking opportunities through organized events
What's in it for you?
Work for the world's first major carbon neutral food company. Learn about our fight against climate change with a strong commitment to sustainability in our Maple Leaf Foods 2021 Sustainability Report.

"You Are Not Alone!" – our mental health initiative won the 2022 TalentEgg's "Best Contribution to Mental Health in the Workplace" award. As a Maple Leaf-er you and your eligible dependents have access to a generous mental health benefit counselling coverage, 24/7 Employee and Family Assistance Program, 10 hours of 1:1 live virtual counselling through our partners at Inkblot, as well as Cognitive Behavioral Therapy (CBT) with MindBeacon. When choosing a therapist online, you can select from 30+ areas of therapist expertise including racial-trauma informed care, indigenous healing practices, gender-affirming care, parenting, end-of-life care and leadership counselling. It is also simple to choose a counsellor whose identity affirms you e.g., someone who shares your religion, or identifies as BIPOC or LGBTQ2S+. By checking your therapist's self-identifying tags, you can select your match based on what matters in a counsellor to you.  

Get involved- Join one of our Employee Resource Groups (ERG) and help foster a culture of belonging - and have fun doing it! Our current groups are the Women's Impact Network, Pride & Allies, Multi-Can, Access Ability and Indigenous Friends.

Volunteer- We have a company-wide volunteer leader network that empowers our people to plan and facilitate opportunities with 2 days annually to volunteer within our community. This fosters diverse and inclusive workplaces, opportunities for personal growth, and helps Maple Leaf's people bring meaning to work.

Get recognized and rewarded with competitive salary, benefits, pension plan, and appreciation programs.
Who are we looking for?
Undergraduate students in their final year at University with a minimum of an overall B+ GPA

Commitment to pursuing their CPA designation for those candidates interested in the Accounting/Controllership track

Strong affiliation with Maple Leaf's Leadership Values

An intense curiosity to learn key areas of our finance and our business

Demonstrated desire to lead through work experiences, volunteer roles, community activities or sports

High degree of energy and initiative demonstrated through involvement in school, clubs, community services, and sports

Excellent communication skills

Team player, with the ability to build and maintain working relationships
Strong analytical and critical thinking skills
We thank all applicants for their interest in exploring employment opportunities with Maple Leaf Foods; however, only those selected for an interview will be contacted. Applicants may be subject to a background check and must meet the security criteria designated for the position.

Championing diversity and inclusion is a critical component to advancing our collective purpose and vision, living the Maple Leaf Leadership Values, and delivering winning results. Accommodation is available upon request for applicants with disabilities in the recruitment and assessment process and when hired; please contact our Talent Attraction Team at accommodations@mapleleaf.com.

Disclaimer:  Please note that salaries posted on sites other than the MLF Careers Page are not a reflection of Maple Leaf Foods and are an estimated salary range provided by that particular job board.  Maple Leaf Foods offers competitive wages and an attractive total rewards package, which will be discussed during an interview with our Talent Team.
#LI-Hybrid