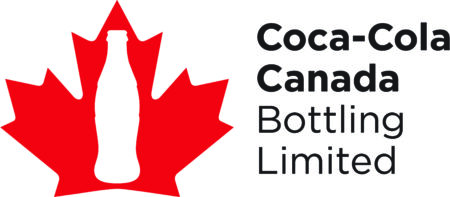 City : Toronto
Category : Administrative/Clerical/Office Support
Industry : Food and Beverage Production
Employer : Coca-Cola Canada Bottling Limited
Work Location -  Toronto (Hybrid)
Employee Type -  Regular Employee FT  Salaried
About This Opportunity
The Finance Director, FSOP ARTM Wholesale 24/7 will lead a team of finance professionals to support the customer team in the Food Service On-Premise (FSOP), wholesale and 24/7 channels by managing all aspects of customer financial analysis, including customer contract acquisition and renewal, annual customer planning / budgeting / forecasting, trade board submissions and customer profitability and opportunity analysis.  This team will also be the business partner to our Alternative Route to Market (ARTM) team in providing financial analysis of Coke Canada's distribution partner-delivered business.  
    
The Finance Director reports to the Senior Director of Customer and Commercial Finance and will be the finance business partner for the Coke Canada Bottling Customer Team. This position will also provide financial support to the Chief Customer Officer on day-to-day operations as well as strategic long-term initiatives.  
 
Responsibilities
•    Providing financial and opportunity analysis and stewardship in customer acquisitions and renewals involving multi-year financial projections with return on investment (ROI) analysis. 
•    Owner of the Request For Approval (RFA) financial model for customer agreement evaluations. 
•    Orchestrating customer performance reporting to monitor financial performance. Highlighting key variances to business plan/forecast inclusive of root cause analysis and identification of associated risks and opportunities.  
•    Partnering with RGM team to ensure pricing and trade spend are executed consistent with guardrails for maintaining channel pricing coherency.  
•    Working with sales and RGM team to develop annual customer revenue plan and customer direct marketing expense (DME) budget that support profit goals of the company.
•    Business partner to the Alternative Route To Market (ARTM) team by providing profitability analysis of Coke Canada's distribution partner delivered business. 
•    Request submissions to trade board for incremental customer investment opportunities and conducting financial analysis to ensure investment yield desired ROI. 
•    Provide accurate revenue rate projections by customer for financial Rolling Estimate (RE).
•    Partnering with Pricing and CMA team to ensure customer pricing/CMA requests are submitted timely with sufficient documentation for audit purposes while addressing any pricing discrepancy on an expedited basis. 
•    Provide support on financial elements in customer presentations. 
•    Tracking of brand partner funding on all customer agreements and initiatives. Ensuring billing is kept up to date.
 
Qualifications
•    Bachelor's in finance or accounting is required
•    5+ years experience managing a team 
•    7+ years related work experience
•    Strong collaboration skills required to work with key stakeholders across different functions
•    Provide strong business partnership by providing financial insights, root cause analysis, opportunity identification and recommendations
•    Uphold a team environment of high performance and accountability, striving for continuous performance
•    Commitment to ensuring integrity in financial results and adherence to ethical business practices
•    Ability to handle situations where there is ambiguity and uncertainty. Be able to leverage available key data to derive recommended solution with associated risk mitigation plan. 
•    Communicate effectively with exceptional written and verbal communication skills required to explain financial performance through story telling
•    Time management skills required to ensure critical timelines are met with a sense of urgency
•    Ability to multi-task and re-organize in response to changing priorities and tight deadlines
•    MBA, CPA, CFA or equivalent designation is considered an asset
About Us
Proudly Canadian and Independently Owned, we are Coke Canada Bottling!
Coke Canada Bottling is Canada's premier bottling company. We are an independently owned business encompassing over 5,800 associates, more than 50 sales and distribution centres, and five production facilities nationwide.
We have a 120-year heritage of manufacturing, marketing, selling, and distributing the major branded ready-to-drink products Canadians love. We pride ourselves on building diverse and sustainable relationships with our customers, consumers, stakeholders, and communities through our shared values: lead with an entrepreneurial mindset, collaboration, integrity, accountability, quality and safety.
Our brands include: Coca-Cola®, Diet Coke®, Coca-Cola® Zero Sugar, Coca-Cola Life™, Sprite®, Fanta®, Barq's®, NESTEA®, POWERADE®, Minute Maid®, DASANI® and vitaminwater®; and our partner brands: Canada Dry®, Monster Energy®, and A&W®.
 
Important
All offers of employment at Coca-Cola Canada Bottling Limited ("Coke Canada") are conditional upon a successful background clearance obtained through our contracted third-party vendor. The standard clearance requirements depend on the position and may include some or all of the following: criminal clearance, employment verification, education verification, and driver's abstract review. Please advise the Talent Acquisition team if you have any questions or concerns in regard to any of the foregoing once you are contacted for further consideration.
Coke Canada Bottling is committed to creating a diverse and inclusive workforce with several programs, policies and resources in place to support our people. For individuals requiring accommodations or support throughout the recruitment process please contact our Talent Acquisition Services team by calling 1-844-383-2653 or email HR@cokecanada.com.
 
For more information about Coke Canada Bottling, please visit cokecanada.com