Finance Coordinator, Accounts Receivable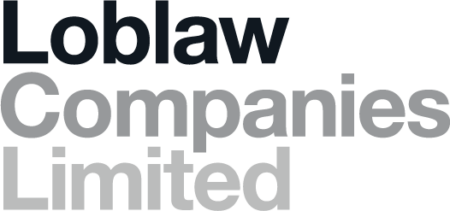 City : Winnipeg, Manitoba
Category : Full time
Industry : Finance
Employer : Shoppers Drug Mart®
Referred applicants should not apply directly to this role.
All referred applicants must first be submitted through Workday by a current Loblaw Colleague.
Come make your difference in communities across Canada, where authenticity, trust and making connections is valued – as we shape the future of Canadian retail, together. Our unique position as one of the country's largest employers, coupled with our commitment to positively impact the lives of all Canadians, provides our colleagues a range of opportunities and experiences to help Canadians Live Life Well®.

At Loblaw Companies Limited, we succeed through collaboration and commitment and set a high bar for ourselves and those around us. Whether you are just starting your career, re-entering the workforce, or looking for a new job, this is where you belong. 
Loblaws Companies Ltd. is currently seeking highly motivated candidates to fill the position of Finance Coordinator, Accounts Receivables within our Enterprise Business Services team.
Reporting to the Manager, Accounts Receivables, the Finance Coordinator will perform administrative works such as ensuring cheques are deposited daily, monitoring of generic email box, and proper filing of remittances and other related documents. The Finance Coordinator will also perform daily bank reconciliations and payment application support as required.
Key Duties and Responsibilities:
Daily scanning of cheques for deposits
Identify, sort cheques according to information provided
Perform scanning all copies of paper remittance to be sent to the Cash Application module
Manage the generic AR mailbox by distributing electronic copies of payment remittances to the Cash Application module
Perform daily payment reconciliation between SAP lockbox and all AR payments managed in the Cash Application module
Provide a copy of EFT banking information as requested by both internal and external customers
Perform payment applications when required both in SAP and in the Cash Application module
Process journal entries for payment adjustments and offsetting transactions
Participate in the development and implementation of projects, policies and/or procedures, aimed at improving productivity for the department
Various other duties as required
The candidate should possess the following skills:
1-3 years of previous applicable industry experience, or a combination of education and experience may be considered
Ability to problem solve and offer constructive, creative solutions
Strong organizational and time management skills with keen attention to detail and commitment to excellence.
Be flexible and able to adapt to change in a positive manner.
Demonstrated ability to work independently and part of a team
Ability to prioritize work so all target dates are achieved, and to coordinate and control multiple tasks.
Strong written and verbal communication skills with the ability to deal professionally with all levels of management.
Intermediate experience with Office suite (Excel, Word, Power Point, Microsoft Access, and Outlook).
Data entry skills and the ability to manage large volume of data
Previous experience with SAP would be considered an asset
Very good understanding of of basic accounting principles
Our commitment to Sustainability and Social Impact is an essential part of the way we do business, and we focus our attention on areas where we can have the greatest impact. Our approach to sustainability and social impact is based on three pillars – Environment, Sourcing and Community – and we are constantly looking for ways to demonstrate leadership in these important areas. Our CORE Values – Care, Ownership, Respect and Excellence – guide all our decision-making and come to life through our Blue Culture. We offer our colleagues progressive careers, comprehensive training, flexibility, and other competitive benefits – these are some of the many reasons why we are one of Canada's Top Employers, Canada's Best Diversity Employers, Canada's Greenest Employers & Canada's Top Employers for Young People.
If you are unsure whether your experience matches every requirement above, we encourage you to apply anyway. We are looking for varied perspectives which include diverse experiences that we can add to our team.

We have a long-standing focus on diversity, equity and inclusion because we know it will make our company a better place to work and shop. We are committed to creating accessible environments for our colleagues, candidates and customers. Requests for accommodation due to a disability (which may be visible or invisible, temporary or permanent) can be made at any stage of application and employment. We encourage candidates to make their accommodation needs known so that we can provide equitable opportunities.  
 
Please Note:
Candidates who are 18 years or older are required to complete a criminal background check. Details will be provided through the application process.