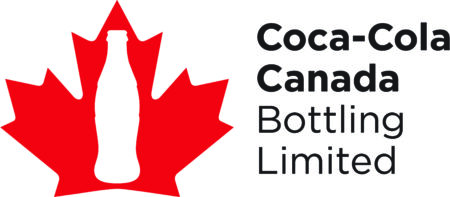 City : Coquitlam
Category : Finance and Accounting
Industry : Food and Beverage Production
Employer : Coca-Cola Canada Bottling Limited
About Us
Proudly Canadian and Independently Owned, we are Coke Canada Bottling!
Coke Canada Bottling is Canada's premier bottling company. We are an independently owned business encompassing over 5,800 associates, more than 50 sales and distribution centres, and five production facilities nationwide.
We have a 120-year heritage of manufacturing, marketing, selling, and distributing the major branded ready-to-drink products Canadians love.
We pride ourselves on building diverse and sustainable relationships with our customers, consumers, stakeholders, and communities through our shared values: lead with an entrepreneurial mindset, collaboration, integrity, accountability, quality and safety.
Our brands include: Coca-Cola®, Diet Coke®, Coca-Cola® Zero Sugar, Coca-Cola Life™, Sprite®, Fanta®, Barq's®, NESTEA®, POWERADE®, Minute Maid®, DASANI® and vitaminwater®; and our partner brands: Canada Dry®, Monster Energy®, and A&W®.
About This Opportunity
As a of the management team, the Senior Business Manager is a key business partner that provides holistic performance and analysis to the General Manager (GM, Sr. Director level), to drive the Revenue, Operating Income and other business metrics of the Sales Centres. Building regional strategy (i.e., Long Term and Short Plans), Financial Plans (BP/RE), conducting regular business reviews, providing updates on headwinds and tailwinds with the financial impact and providing creative business solutions are some of the key responsibilities of this position.
The Senior Business Manager will work on new opportunities like potential customer acquisitions and channel level promotions by providing detailed analytics on the potential business and profitability while ensuring compliance with the accounting principles, company policies and procedures and other governance guidelines issued by the Internal Control Department and the Head office.
Responsibilities
Perform Holistic Business Performance Analysis of the Sales Centres by conducting critical review of the Profit and Loss Account and provide detailed analytics on Revenue performance (Vol/Rate/Mix, Channel/Customer) and Opex (FS and PSS) management
Identify gaps in Revenue/GP on weekly basis and work with GM on the plans to grow or recover the lost Revenue/GP if any
Provide updates on What's working and what's not working and work with the GMs to devise the plans to mitigate the financial impact if any
Work with DCMs to review their Opex Performance on monthly basis especially on Labour efficiency and other major cost drivers, explore and work out the financial impact of the cost saving opportunities, track and report on these opportunities and other Productivity initiatives built in the Plans and RE
Build profitable and sustainable Regional Strategy (Short Term and Long Term Plans), Prepare Financial Plans(ABP/RE) for the Sales Centres and Distribution centres in line with the OU strategic priorities and by using ZBW and PACE methodologies
Work with GM to identify business opportunities at the customer and Channel level, ensure validation of Financial justification provided and ensure all approvals in line with COA
Conduct post spend evaluation of all major commitments to the customers/DME, work on the alternative plans for any deviations and report the same to OU Management team
Ensure that the Financial Statements with the detailed analytics on actual performance, BP/RE are prepared and submitted to the OU Management team and HQ in line with the agreed timelines
Ensure compliance with Accounting Principles, Chart of Authority, Internal Control Guidelines. Work with the GMs, DCMs and other functional heads on the gaps identified during the self-assessment process or by the Internal Audit Team
Work closely with the General Managers, DCMs, DSMs within the Operating Unit and communicate with the Senior Leadeship Team (i.e., OUVPs, OU Fin Director, other Function leads) and will report the Financials to the HQ based Finance Team on Monthly basis.
Perform Holistic Business Performance Analysis of the Sales Centres by conducting critical review of the Profit and Loss Account and provide detailed analytics on Revenue performance (Vol/Rate/Mix, Channel/Customer) and Opex (FS and PSS) management and work with the GMs to deliver the Revenue and OI targets of the Sales Centres
Provide detailed analytics to the General Manager on the Performance of the sales Centres on Revenue/GP on weekly basis, give guidance to help take decisions by the GM to deliver the Revenue and OI targets, quantify the financial implication on opportunities /exposures and provide monthly analytics on the business performance on Revenue/Opex/OI.
Ensure that Plans are prepared in line with the Operating Unit priorities
Understand the dynamics of the locations, ensure self-assessment of the process and system compliance and provide innovative solutions to ensure robustness of the processes and systems
Qualifications
University degree
CPA /MBA preferred
Minimum 5 years post qualification experience in a similar role preferably in mid-size /Large CPG distribution company
Strong Analytical Skills, Familiar with the Accounting Policies and practices, Hands on with ERP and MS Office
Strong Commercial Acumen to take quick decisions, assertiveness to challenge the internal stakeholders and provide solutions
Ability to travel 10-15%
Important
All offers of employment at Coca-Cola Canada Bottling Limited ("Coke Canada Bottling") are conditional upon a successful background clearance obtained through our contracted third-party vendor. The standard clearance requirements depend on the position and may include some or all of the following: criminal clearance, employment verification, education verification and drivers abstract review. Please advise the Talent Acquisition team if you have any questions or concerns in regards to this once you are contacted for further consideration.
Coke Canada Bottling is committed to creating a diverse and inclusive workforce with several programs, policies and resources in place to support our people. For individuals requiring accommodations or support throughout the recruitment process please contact our Talent Acquisition Services team by calling 1-844-383-2653 or email HR@cokecanada.com.
For more information about Coke Canada Bottling, please visit cokecanada.com