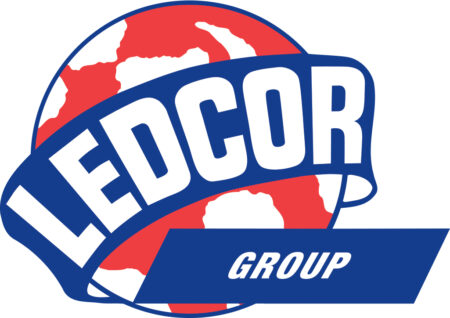 City : Vancouver, BC
Category : Full time Design Engineering
Industry : Construction
Employer : Ledcor Group
Job Summary:
You are a Field Survey Technician and are responsible for verifying the feasibility of a design and collecting detailed technical information about existing telecommunications network facilities, surface & subsurface utilities, and other geographic information to be incorporated into final Outside Plant designs.
You role will involve collecting a variety of field data to support all types of OSP aerial and buried fiber optic and copper projects to be included in the design of conduit infrastructure and conducts appropriate research for permitting and right-of-way requirements.
We provide a competitive total compensation package, excellent training, benefits, RSPs and career growth potential with advancement opportunities within our diversified company.
Join the Ledcor Technical Services team in Vancouver, BC today!
https://www.youtube.com/watch?v=GZ3t7Fo0Ul4
Essential Responsibilities:
 
Conducts field surveys and collects pertinent surface and subsurface features including: aerial & underground infrastructure features, telecommunications network facilities, and other geographic information required to complete desktop design. Fielding information will be added digitally to handheld devices and loaded to GIS/CAD systems.
Conducts field and site visits to collect relevant project information including: dimensions & distances, exact measurements of existing equipment, site details, digital images, staking, etc. required to complete a design/analysis.
Reads & interprets client cable records and facility drawings. Collects pertinent information for permit, easement, and encroachment applications.
Submits an organized job package for each project that may include: maps, field notes, drawings, images, and GPS location of features.
Interfaces with project coordinator teams for work assignments, establishing priorities and due dates.
Maintains compliance with the latest revisions of relevant Safety Codes, Electric Codes, customer practices and procedures, local and governmental jurisdiction and be in accordance with instructions supplied by customer.

Promotes a culture of health, safety and environmental protection on the project by taking an active role in the implementation of the Project Specific Safety Program (PSSP) to achieve compliance with Ledcor HS&E standards, applicable OSHA acts, regulations and codes

Support projects such as FTTH deployments, fiber-to-the-suite, greenfield residential and commercial developments.
Reading and interpreting outside plant records (data, maps, fiber network designs)


Qualifications:
 
At least 0-2 Years of Field Survey experience in Telecom or related field

Graduate from a Technical college program preferably in Structural or civil, Telecommunications or equivalent experience

Bachelor's Degree in Civil/Structural, Electrical/Mechanical or related discipline from an accredited engineering school is an asset

Understanding of current OSP design and Pole survey principles and telecommunication industry standards, preferred but not necessary.
Working knowledge of construction or telecom documents, drawings, specifications and current construction practices and methodology, preferred but not necessary.
General knowledge and of technical equipment used for survey (Transit station, lasers, range finders, iKE, LiDAR), utility locating, geo referencing (Trimble GPS, cameras, tablets, phones) and data collection (digital device survey apps); distribution utility pole components;

preferred but not necessary.

Well-developed organizational, planning skills, and the ability to prioritize multiple tasks
Strong interpersonal, communication and written skills.
Working knowledge of Microsoft Excel, Microsoft Word, AutoCAD and Adobe Acrobat/BlueBeam
Valid 5 driving license (must have own a car)
Work Conditions:
Travel is required up to 75% of time; overnight stay might be required for remote trips
Additional Information:
Company Description
Ledcor Technical Services (LTS) designs, builds, and maintains wireline or wireless networks that span North America and beyond. We are a proven leader and innovator in telecommunications network construction, maintenance, and service installation and repair.
But when you work for Ledcor, your experience will go far beyond the project. Do you want a career that means more? Join our True Blue team now!
Employment Equity
At Ledcor we believe diversity, equity, and inclusion should be part of everything we do. We are proud to be an equal-opportunity employer. All qualified individuals, regardless of race, color, religion, sex, national origin, sexual orientation, age, citizenship, marital status, disability, gender identity, Veteran status or any other identifying characteristic are encouraged to apply.
Our True Blue team consists of individuals from all backgrounds who contribute diverse perspectives and experiences to Ledcor. We are committed to continuing to build on our culture of empowerment, inclusion and belonging.  
Adjustments will be provided in all parts of our hiring process. Applicants need to make their needs known in advance by submitting a request via email. For more information about Ledcor's Inclusion and Diversity initiatives, please visit our I&D page.