Field Research Assistant – Cutworm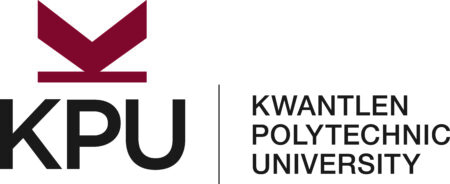 City : Surrey, BC
Category : 2067-Inst Sust Hort - Lab & Greenhouse
Industry : Education
Employer : Kwantlen Polytechnic University - KPU
Kwantlen Polytechnic University
KPU offers all learners opportunities to achieve success in a diverse range of programs that blend theory and practice, critical understanding, and social and ethical awareness necessary for good citizenship and rewarding careers.  KPU strives to implement initiatives that will attract, support, engage, and retain KPU's people and create an environment where all employees see themselves as contributing to student learning.
WHO WE ARE
The research team at Kwantlen Polytechnic University's Institute for Sustainable Horticulture conducts applied research to produce and develop novel bioproducts to support ecosystem health and resilience. To learn more about our research, please browse our website at https://www.kpu.ca/ish.
JOB SUMMARY
The successful candidate will join a research team investigating the most effective and sustainable management strategies for winter climbing cutworms in BC vineyards using biocontrol tools and microbial novel products. 
PLEASE NOTE THAT THE POSITION IS BASED AT A VINEYARD SITUATED IN THE OKANAGAN VALLEY OF BRITISH COLUMBIA.

JOB RESPONSIBILITIES AND DUTIES
Design and develop protocols and research methods for conducting experiments in the field.
Apply microbial products and other biocontrol tools in the field experiment setting.
Collect microclimatic data during field experiments for analysis and evaluation.
Meet regularly with the project PI to discuss experiment progress, results, and potential adjustments to the research plan.
Assist in the preparation of technical reports based on the findings from field experiments.
Maintain excellent communication with the vineyard staff and student assistants involved in the research.
Participate in monthly meetings with industry partners to share insights and updates on the field experiment's outcomes.
Undertake any other duties as assigned to support the successful execution of the field experiment and achieve the project's objectives.
EMPLOYER REQUIRED KNOWLEDGE SKILLS AND ABILITIES
Proficiency in implementing biological control techniques and understanding the principles of Integrated Pest Management (IPM).
Strong analytical thinking abilities and keen attention to detail.
Exceptional writing and reporting skills to effectively communicate research findings.
Competence in general computer skills to handle data and information efficiently.
Excellent time management skills, enabling the establishment of priorities and meeting deadlines effectively.
Capability to adeptly problem-solve in various situations.
Demonstrated motivation to learn and a dedicated commitment to continuous improvement.
Well-organized, energetic, accurate, and flexible in approaching tasks.
Ability to work independently with minimal supervision.
Good interpersonal skills, fostering the ability to collaborate with individuals from diverse backgrounds.
Access to transportation required for regular visits to farms as part of the research activities.
Must have legal authorization to work in Canada.
APPLICATION INSTRUCTIONS
To apply for this position, please submit your resume and a cover letter, including the names and contact information of two references.
HOURS: Part-time (up to 20 hours per week)
REMUNERATION: $23/hour + 4% vacation pay (paid with each paycheque)
APPLICATION DEADLINE: September 10, 2023.
 
Does this role sound like it was made for you, yet you don't check every box?
We at KPU understand that experiences and qualifications may look differently for everyone and, if this job description is of interest to you, we encourage you to apply.
Note to Applicants:
Kwantlen Polytechnic University welcomes and encourages applications from equity deserving groups and diverse experiences including, but not limited to, Indigenous people, racialized people, people with disabilities, and members of the 2S/LGBTQIA+ community.
If there are any barriers that you are experiencing or an accommodation that we can provide to support you through the application process, please reach out to us at humanresources@kpu.ca.
All qualified candidates are encouraged to apply; however, Canadians and permanent residents will be given priority.
We thank all applicants for their interest in employment with KPU. Only those selected for an interview will be contacted. 
Kwantlen Polytechnic University is committed to protecting the safety and welfare of employees, students, and the general public, and upholding the reputation and integrity of the University. For this reason, final applicants will be asked to undergo a background check.