Field Manager, Geotechnical Engineering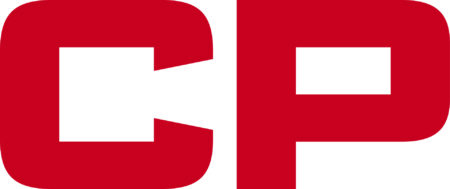 City : Calgary, Vancouver, Toronto, M, AB, CA
Category : Other
Industry : Transportation
Employer : Canadian Pacific
*We invite candidates based in Calgary, Vancouver, Toronto and Montreal to apply - work location is flexible for the right candidate.*
Canadian Pacific (CP) and Kansas City Southern (KCS) are now CPKC. As the only truly North American railway, we are making big moves! Drawing on our strong foundations and heritage, CPKC moves essential goods across our 20,000-mile network to support economic growth throughout Canada, the U.S. and Mexico. Be a part of history as we connect a continent and create exciting career opportunities across our new transnational network. Visit cpkcr.com to learn about the CPKC advantage, our purpose and culture.
PURPOSE OF THE POSITION:
The Field Manager Geotechnical Engineering provides expertise for the planning, inspection ,design and execution of geotechnical and rock engineering related projects as well as for emergent response to service interruptions associated with geotechnical problems. The successful candidate will undertake inspections, investigations, analyses, designs and assessments for geotechnical engineering work related to the construction and maintenance of slopes (rock & soil), tunnels, and geo-hazard control structures across CP.   This position ensures that geotechnical and geohazard issues relating to the construction and maintenance of the railway infrastructure are handled in a professional manner, consistent with safe railway operation practices and CP's business strategies.
WHAT CPKC HAS TO OFFER:
Flexible and competitive benefits package
Competitive company pension plan (company matching)
Employee Share Purchase Plan (company matching)
Performance Incentive Program
Annual Fitness Subsidy
POSITION ACCOUNTABILITIES:
Coordinate the systematic evaluation and management of rock slope hazards on a system-wide basis, including assessment of safety risks, development of mitigation programs,

management of the rock slope stabilization program, maintenance of  rock slope databases

, and providing technical support in the development of program work

Provide real-time system-wide emergent response and support for incidents involving slope/roadbed failures,

debris flow

/washouts and

other geohazard

events by delivering engineered, practical based solutions to

reinstate

operations

as necessary

Participate in periodic follow-up field inspections related to rock slope stabilization programs

Participate in the inspection of

geohazard

sites across CP to meet FRA and Transport Canada requirements by conducting site assessments,  evaluation of

possible

corrective actions, and preparation of findings

Co-ordinate and participate in system wide annual rock slope inspections and preparation of Annual inspection reports

Co-ordinate and participate in system wide tunnel inspections on a 5 year inspection schedule and preparation of reports

Co-ordinate and manage contracts for Geotechnical and Slope stabilization specialists as required for execution of the rock slope stabilization program

Develop processes for the management of slope hazards to meet Railway Safety Act requirements

Prepare and/or review geotechnical engineering designs, construction drawings, and estimates for geotechnical work

as required

Participate in the development of standards, specifications and procedures for geotechnical matters relating to ballast source identification and quarry development

Participate in the development of single year and multi-year budget requests for management of

rock slope and rock/soil tunnel hazards

;

 Perform inspections to to collect information and verify contractual requirements for Capital or Special Maintenance Authority (SMA) projects

Responsible for maintaining awareness and knowledge of current geo-hazard related regulations in both Canada and US pertaining to

railway safety, workplace safety, and environmental regulations
POSITION REQUIREMENTS:
University undergraduate degree with specialization in Geology, Geotechnical, Geological or Civil Engineering

Master's degree in Geotechnical

or Geological

Engineering is preferred

Must be eligible for registration as a Professional Engineer/

Geoscientist

in the Province of Alberta

At least 5

years of engineering experience in

geotechnical or geological

engineering or the design, construction and

field

supervision of geotechnical projects which should include at least 3 years of railway physical plant maintenance and construction experience and related progressive supervision experience

Computer literacy in the application of MS Word, MS Excel, SAP, Geo-slope and rock fall modelling

and analysis 

Experience with tactically managing incident response work

Strong desire to solve problems and ability to

use

analytical techniques when required

Demonstrated ability to act

and work

 calmly under pressure

Strong verbal and written communication and

leadership

skills across multiple functions
ADDITIONAL INFORMATION:
As an employer with national presence, the possibility does exist that the location of your position may be changed based on organizational requirements.
Background Investigation:
The successful candidate will need to successfully complete the following clearances:      
Criminal history check
Reference check

Education verification

Driver's License Verification
Management Conductor Program:
Becoming a qualified conductor or locomotive engineer is the single best way for a management employee to learn the business at CPKC. You may be required to obtain a certification or to maintain your current certification/qualification as a conductor or locomotive engineer.
CPKC is an employment equity employer committed to the principles of employment equity and inclusion. We encourage all qualified candidates to apply including women, Black, Indigenous, People of Colour (BIPOC), members of the LGBTQ+ community, and people with disabilities. Accommodations for the job application process can be provided, as appropriate, upon request. All applicant information will be managed in accordance with the federal Personal Information Protection and Electronic Documents Act (PIPEDA)".
 

Req ID: 100773
Department: Engineering
Job Type: Full-Time
Position Type: Non-Union
Location: Calgary, Alberta
Country: Canada
% of Travel: 50-60%