Fashion and Technology Instructor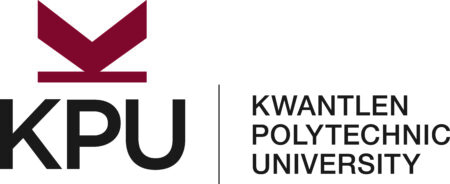 City : Surrey, BC
Category : 2328-Fashion Design Degree
Industry : Education
Employer : Kwantlen Polytechnic University - KPU
Kwantlen Polytechnic University
FASHION AND TECHNOLOGY INSTRUCTOR – Competition ID: 2795
Position Type: Qualified Faculty List (QFL)
Kwantlen Polytechnic University (KPU) proudly offers all learners opportunities to achieve success in a diverse range of programs that blend theory and practice, critical understanding, and social and ethical awareness necessary for good citizenship and rewarding careers.
KPU takes its name from the Kwantlen First Nation. We work, study, and live in a region south of the Fraser River which overlaps with the unceded traditional and ancestral lands of the Kwantlen, Musqueam, Katzie, Semiahmoo, Tsawwassen, Qayqayt and Kwikwetlem peoples.
FACULTY OVERVIEW
Imagine teaching in a new, cutting-edge facility backed by a 30-year history as an industry leader. The Wilson School of Design (WSD) has seven different programs that encourage students to take risks and innovate in small, personalized classes offering intensive hands-on learning experiences and state-of-the-art equipment.
POSITION OVERVIEW
The Fashion and Technology program is updating our qualified faculty list and vetting current instructors from across KPU. Calendar descriptions for each course are included at the end of the posting. We are seeking applicants who are qualified to teach one or a selection of the following courses:
FASN 1116 The Apparel Industry
FASN 1205 Fundamentals of Digital Communication
FASN 2100 Fashion Design Theory and Process I
FASN 2215 Textiles & Technology II 
FASN 4130 Advanced Digital Communication
OTHER RESPONSIBILITIES
Faculty members of Fashion and Technology (FASN) are also expected to contribute and participate in any of the following: 
Curriculum development and review.
Assisting students outside of scheduled class time.
Preparation processes and site visits.
Service and representation of the programme on various university committees, internally and externally.
QUALIFICATIONS
Minimum required qualifications include:
Bachelor's Degree in Fashion or related disciplines or academic credentials and experience appropriate to areas of responsibility
Post-secondary teaching experience, minimum 3 years preferred or a teaching credential
5 years related work experience 
APPLICATION
Include your resume, cover letter, and copies of post-secondary transcripts in your application. In addition, provide a rationale for the courses you are applying to teach. The course numbers, course names, and updated calendar descriptions of all courses offered are listed below. 
CALENDAR DESCRIPTIONS
FASN 1116 The Apparel Industry
FASN 1205 Fundamentals of Digital Communication
FASN 2100 Fashion Design Theory and Process I
FASN 2215 Textiles & Technology II 
FASN 4130 Advanced Digital Communication
FASN 4211 Professional Promotion  
FASN 1116 The Apparel Industry 
Students will examine the local, national, and global apparel industry through retail environment and brand positioning field analysis. They will acquire an awareness of the historical and current contextual developments affecting the industry. Students will identify the organization of the industry from raw materials through to design, production, marketing, and retail sectors specific to segmented target markets and apparel products.
FASN 1205 Fundamentals of Digital Communication  
Students will examine computer applications and digital communication utilized in the fashion industry. They will develop solutions for apparel business activities including formatting of data, visuals, and presentations. Students will explore the capabilities of industry-standard multimedia technology applications such as Adobe Illustrator and Photoshop to design and build print-ready digital fashion files.
FASN 2100 Fashion Design Theory and Process I  
Students will engage in design process and documentation methods utilized in the apparel industry. They will investigate the balance of creativity and marketability required in style development. They will examine and interpret creative design theories and methods. Students will formulate design solutions for apparel products specific to target market segments while developing their individual creative process.
FASN 2215 Textiles & Technology II 
Students will integrate their knowledge of the textile industry and inherent technologies for specific apparel applications. They will investigate textile dyeing, printing, and finishing techniques and develop skills in colour management. Technological and environmental innovations and their applications in fashion and performance textiles will be critically examined. Students will apply aesthetic and technological properties of fabric development for apparel through the introduction of composite material and textile design.
FASN 4130 Advanced Digital Communication 
Students will synthesize their visual communication skills in fashion design, illustration, and print and media production integrating industry-standard applications to design and produce a professional digital portfolio. They will design and implement a fashion webpage as a marketing tool. Students will use animation software to create dynamic visual presentations, integrating computer-aided-design (CAD) skills to produce 2-dimensional (2D) to 3-dimensional (3D) garment simulations.
FASN 4211 Professional Promotion  
Students will present and promote their individual apparel design, production, marketing, and technological skills. They will develop a personal cohesive brand, and professional communication and leadership skills. Students will create marketing materials to promote an individually designed fashion portfolio of work for media and industry professionals, including buyers and potential employers.
Note to Applicants
The University welcomes and encourages applications from women, visible minorities, Indigenous persons, persons with disabilities, persons of any sexual orientation, and persons of any gender identity or gender expression. If you require an accommodation through our hiring process, please include your request in the application email.
KPU is committed to protecting the safety and welfare of employees, students, and the general public, and upholding the reputation and integrity of the University. For this reason, final applicants will be asked to undergo a background check.
All qualified candidates are encouraged to apply; however, Canadians and permanent residents will be given priority. We thank all applicants for their interest in employment with KPU. Only those selected for an interview will be contacted.