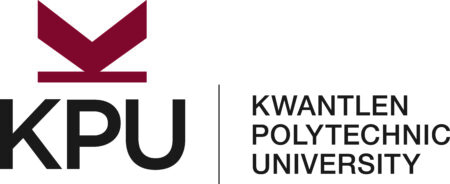 City : Surrey, BC
Category : 2069-Institute Sust Food Sys Operations
Industry : Education
Employer : Kwantlen Polytechnic University - KPU
Kwantlen Polytechnic University
KPU offers all learners opportunities to achieve success in a diverse range of programs that blend theory and practice, critical understanding, and social and ethical awareness necessary for good citizenship and rewarding careers.  KPU strives to implement initiatives that will attract, support, engage, and retain KPU's people and create an environment where all employees see themselves as contributing to student learning.

JOB OVERVIEW:  FARM SCHOOLS COORDINATOR
The KPU Farm Schools Coordinator will work as an integral member of the Institute for Sustainable Food Systems to ensure a cohesive, coherent approach to activities associated with research and extension program initiatives. The coordinator will oversee the educational programming and field production activities associated with the KPU Farm Schools program. They will be responsible for the day to day management of all aspects of the KPU Farm Schools, including crop and livestock production, site maintenance, curriculum development/improvement, engaging and supporting contract teachers, farm product marketing, and providing training and support to students, staff and researchers. The Coordinator will also identify funding opportunities, prepare proposals, plan and execute extension and outreach projects on topics consistent with and in support of the mandate of Institute for Sustainable Food Systems strategic plans and goals.
 
EDUCATION AND EXPERIENCE
Bachelor of Science in appropriate disciplinary areas related to sustainable agriculture and/ or 5 years of farming experience in organic production.
Farming operations/ crop production training and experience.
Demonstrated ability to coordinate educational programming, including in the field experiential learning environments.
QUALIFICATIONS
Ability to operate tractors and various farming equipment
Sales, marketing and customer service experience
Experience managing staff, students and/or volunteers
Teaching and field instruction experience
Ability to work outside in all weather
Demonstrated ability to work with students and faculty in educational programming.
Demonstrated ability to work with partner groups (i.e. agriculturists, grower associations, business, academic institutions) to conduct research and education programming.
Demonstrated excellent oral and written English language skills.
Highly developed organizational and time management skills.
Ability to work with minimal supervision
A keen interest in small-scale, regenerative agriculture
A willingness to learn and become an integral part of the ISFS team
Interest in working with a diversity of people
Valid First Aid Certificate an asset
Detail oriented, with highly developed organizational and time management skills and demonstrated ability to meet deadlines
Knowledge and/ or experience with extension education and applied research programming in an academic environment
Possession of a valid driver's license and access to a vehicle is required.
click here for a more detailed job description
Does this role sound like it was made for you, yet you don't check every box?
We at KPU understand that experiences and qualifications may look differently for everyone and, if this job description is of interest to you, we encourage you to apply.
Note to Applicants:
Kwantlen Polytechnic University welcomes and encourages applications from equity deserving groups and diverse experiences including, but not limited to, Indigenous people, racialized people, people with disabilities, and members of the 2S/LGBTQIA+ community.
If there are any barriers that you are experiencing or an accommodation that we can provide to support you through the application process, please reach out to us at humanresources@kpu.ca.
All qualified candidates are encouraged to apply; however, Canadians and permanent residents will be given priority.
We thank all applicants for their interest in employment with KPU. Only those selected for an interview will be contacted. 
Kwantlen Polytechnic University is committed to protecting the safety and welfare of employees, students, and the general public, and upholding the reputation and integrity of the University. For this reason, final applicants will be asked to undergo a background check.