Faculty Financial Coordinator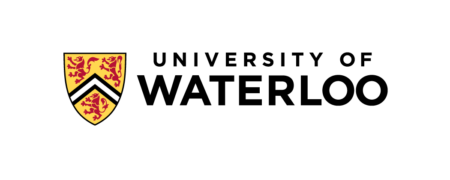 City : Waterloo, ON
Category : Permanent
Industry : Education
Employer : University of Waterloo
Overview:
Under the general guidance of the Faculty Financial Officer, the Faculty Financial Coordinator ('FFC') is responsible for making or facilitating purchases on behalf of clients identified, particularly student teams and students involved in Capstone or other projects. The incumbent provides exceptional client support, expert advice, training, and guidance required to ensure first-class customer experience, as well as efficient and effective processing of financial transactions. The role is also responsible for following applicable University policies, procedures, accounting standards and sponsor guidelines.
The incumbent liaises with a number of service units across the University including Procurement, Finance, Dean of Engineering Office and clients' home departments to deliver on service expectations.
The FFC will be assigned to work with different service units in Engineering (e.g., Engineering Core Facilities including Student Design Centre) to meet the Faculty's operational needs. However, the incumbent's top priority is to support the needs of Engineering students, and to take care of purchasing logistics on students' behalf. The FFC will take concrete steps to reduce the time required to process out-of-pocket expenses.
Responsibilities:
Conduct planning to anticipate clients' procurement needs
Collect, review, and analyze transactional data, report on trends
Consult with Student Design Centre (SDC), Waterloo Engineering Endowment Foundation (WEEF), Dean's Office, Engineering Core Facilities, and other stakeholders to understand the procurement needs of clients
Take proactive actions to optimize the procurement process and address issues up-front (e.g., bulk purchases)
Work with Procurement to negotiate better pricing or to establish/maintain appropriate relationships with vendors
Contribute to systematic solutions to address clients' purchasing needs
Work with Special Project Officer, Engineering Computing, and stakeholders to design, implement and continuously improve an electronic workflow that will collect order information from clients, compare purchase requests against approved budgets, manage approvals, track purchasing activities and report to sponsors upon request
Connect this workflow with other enterprise solutions and 3rd party systems (if applicable) to streamline operations
Monitor system performance and propose improvements
Execute financial transactions in accordance with University policies and sponsor guidelines
Ensure all necessary approvals are in place and all policy requirements (including procurement rules) are met before an order is placed
Obtain quotes from multiple vendors or participate in RPFs if required
Adhere to strict client service standards
Determine optimal purchasing methods which include Purchase Order, P-Card, Direct Billing
Purchase items on behalf of clients, arrange pick-up or direct delivery
Facilitate returns and warranty if required
Responsible for records keeping, and for reconciling receipts with financial transactions posted in the University's accounting system on a regular basis
Provide additional information required to facilitate internal/external compliance or audit reviews
Facilitate expense claims initiated by clients
Take proactive actions to minimize out-of-pocket expenses incurred by clients
Provide clients with necessary training upfront if out-of-pocket expenses cannot be avoided (e.g., travel claims)
Facilitate cash advance if appropriate
Support clients throughout the claim process in a timely manner; respond to inquiries relating to expense claims and escalate issues to the Executive Officer if appropriate
Review expense claims to ensure all necessary approvals, receipts, and other supporting documents are included to minimize delay in processing
Track processing time and report on trends
Keep 3rd party sponsor (e.g., WEEF) informed regarding the status of claims funded by them and respond to their queries promptly
Support the financial transactions of various service units in Engineering
Review purchasing requests and ensure all necessary approvals are in place
Enter purchasing requisitions, arrange direct billing, or fulfill P-Card purchases
Responsible for records keeping
Reconcile transactions with financial records
Other duties
Inventory/asset management
Other duties as assigned from time to time
Qualifications:
Undergraduate degree in a related discipline or equivalent related education/experience
A recognized accounting designation (CPA) considered an asset
Proven experience in providing exceptional client services in the University sector or comparable environment
Experience with process improvement
Consistent track record in supporting a broader spectrum of procurement, accounting, and finance functions
Demonstrated extensive competencies in accounting and data management
Strong communication and interpersonal skills and demonstrated organizational skills
Proven ability to work with students, and to explain complex administrative tasks in a way that students will understand and follow
The FFC must possess an excellent understanding of procurement practices and policies, as well as Generally Accepted Accounting Principles
This position should have a working knowledge of University policies, processes and guidelines as they relate to procurement, expense reimbursement, and P-Card administration
Strong analytical and interpersonal skills are required to provide clients with accurate, consistent, and professional advice
The FFC must possess the ability to build excellent working relationships with key persons both in and outside the Faculty
The FFC is expected to have strong Microsoft Office experience: advanced MS Word and Excel, intermediate PowerPoint, Access, Outlook, as well as working experience with financial software and databases
Knowledge of process and workflow optimization is considered an asset
Equity Statement:
The University of Waterloo is committed to implementing the Calls to Action framed by the Truth and Reconciliation Commission. We acknowledge that we live and work on the traditional territory of the Neutral, Anishinaabeg and Haudenosaunee peoples. The University of Waterloo is situated on the Haldimand Tract, the land granted to the Six Nations that includes six miles on each side of the Grand River.
The University values the diverse and intersectional identities of its students, faculty, and staff. The University regards equity and diversity as an integral part of academic excellence and is committed to accessibility for all employees. The University of Waterloo seeks applicants who embrace our values of equity, anti-racism and inclusion.  As such, we encourage applications from candidates who have been historically disadvantaged and marginalized, including applicants who identify as First Nations, Métis and/or Inuk (Inuit), Black, racialized, a person with a disability, women and/or 2SLGBTQ+.
All qualified candidates are encouraged to apply; however, Canadians and permanent residents will be given priority.
The University of Waterloo is committed to accessibility for persons with disabilities. If you have any application, interview, or workplace accommodation requests, please contact Human Resources at hrhelp@uwaterloo.ca  or 519-888-4567, ext. 45935.