Faculty, Building Science Graduate Program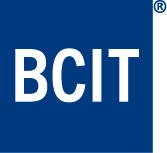 City : Burnaby
Category : Other
Industry : Education
Employer : British Columbia Institute of Technology (BCIT)
BCIT's *School of Construction and the Environment* is currently seeking a *regular full-time Instructor.*
The Building Science Centre of Excellence in the School of Construction and the Environment, British Columbia Institute of Technology has introduced Western Canada's first ever Graduate Program in Building Science with two degrees: a Master of Engineering in Building Science and a Master of Applied Science in Building Engineering/Building Science in September 2011.
The Graduate Program aims to establish a regional education and research capacity in Building Science and Building Engineering, advance the state of practice in building design and construction, promote sustainable design and innovation, and become a recognized knowledge-based node in the global network of building science experts.