EXECUTIVE ADVISOR – HIGH IMPACT FIRMS – BDC ADVISORY SERVICES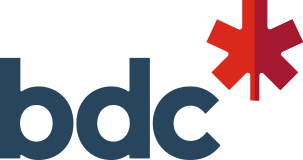 City : Toronto
Category : Advisory Solutions Delivery
Industry : Banking
Employer : BDC
No other bank is doing what we do.
At BDC, we help Canada and its entrepreneurs create a prosperous, inclusive and green economy. Our mission is to help Canadian businesses thrive by providing financing, capital and advisory services. We're devoted to Canadian entrepreneurs. We're also dedicated to our employees. Adaptable. Inspiring. Different. There's a reason we like to work here, and we think you'll like it too. Join BDC and help make a difference! 
Diversity. Equity. Inclusion. They're more than just words for BDC. These concepts are foundational to our success and to our ability to attract, retain, mobilize and develop the right talent, as well as to offer a healthy, professional and collaborative environment. We are committed to cultivating and preserving an environment where all employees can thrive, and, for over a decade, we have been recognized as one of Canada's Top 100 Employers and one of Canada's Best Diversity Employers. In recruiting for our team, we welcome the unique contributions that you can bring in terms of your education, opinions, culture, ethnicity, race, sex, gender identity and expression, nation of origin, age, languages spoken, veteran's status, color, religion, disability, sexual orientation, beliefs, experiences, and more.
Passionate about having impact and helping entrepreneurs grow their business? Join our team as an Executive Advisor!
The Executive Advisor, High Impact Firms (XA) – BDC Advisory Services, serves as the key connection/resource to support the CEO (client) in the Growth Driver Program (GDP), BDC's flagship Advisory solution. 
The Executive Advisor leads the engagement, working with a delivery team. The XA works directly with the CEO and senior leadership team of some of the most promising businesses in Canada to help them assess their situation and identify growth opportunities. The Executive Advisor is also responsible for managing the sequence of work involved in the project.
HIGH-IMPACT FIRMS TEAM
The High-Impact Firms team supports a select group of firms with the ambition and potential to become sustainable leaders in their industries. 
The GDP is a transformational journey for CEOs and their businesses.  It is an intense multi-year advisory relationship between an experienced delivery team and the client's executive leadership team.  The team doesn't just deliver a report, they support the client through implementation.
The delivery team is composed of a senior, highly experienced Executive Advisor, who has been in similar situations as the CEO.  Complementing the team is the Business Advisor, an experienced, whip-smart advisor who has the horsepower to generate key insights and help lead the client on their GDP journey.
Over the past 6 years that we have offered the GDP, we have worked with more than 200 companies across Canada having a significant impact along the way.
Reporting to the Managing Director, High Impact Firms, BDC Advisory Services and working in a collaborative partnership with other Executive Advisors, Director Service Delivery, Business Advisors and Client Partners.

The Executive Advisor (XA), BDC Advisory services will establish and maintain a trusted advisor relationship with CEO clients.  They are the single point of contact for solutions that will materially improve the client's business performance driving their successful realization of a greater rate of growth and profitability than they otherwise would achieve.

Acting as sales support to the Client Partners in the business development phase to help qualify and in some cases supplying GDP leads, closing and getting an agreement with a potential client. Lead the engagement with the clients as a facilitator, practitioner and executive coach as required and appropriate including the following:

Become a "student of the business" to a level that facilitates meaningful engagement with the CEO and other leaders in the client organization and positions you as a person capable of understanding the strategic and immediate needs of the client, trends and other issues relevant to their business;

Engage with the client to understand their strategic intentions, key priorities and performance indicators, operating plans to achieve the objectives and the talent and processes applied to keep them on track to succeed;

Assist the client in identifying gaps in resources, talent, skills, processes, etc. from their current state to their aspirational state and help the client understand the type of solutions available to address their challenges;

Navigate the client to the various BDC sources of advisory services, capital, talent, etc. that can help fill identified gaps and achieve their goals;

Drive impact and ensure client satisfaction during the entire process and lead any resolution efforts;

Sustain a long-term regular engagement and constructive relationship with the CEO during the entire process of assessment, identification of solutions, delivery of solutions and follow-on solutions through multiple cycles of business improvement;

Collect and report on the performance of the client versus objectives over time;

Be the "go to" coach for the CEO, help him/her navigate their own personal improvement and development post attendance at the Leadership Retreat program.

Contribute to and leverage the "partnership" of your peers in the local area and across Canada for advice and input while understanding a client's situation and seeking solutions.

Build and maintain collaborative working relationships with all groups within BDC Advisory Services, BDC Financing and BDC Capital respecting all relationship requirements with the client and following rules of engagement.  Ensure continuous dissemination and coordination of information and actions for the benefit of clients during assessment and solution delivery phases of client engagement.  

Proactively engage with BDC Advisory services employees responsible for the design, delivery and support of solutions and toolkits such these elements benefit from field feedback and can be continuously improved.
WHAT WE ARE LOOKING FOR
The ideal candidate is an experienced c-suite executive and/or entrepreneur, with an impeccable pedigree.  The candidate should have a background and record of achievement where others say, "wow".  The Executive Advisor must be a quick read (can size up a business), curious, highly analytical, and adaptive who can work with clients from any industry.
The candidate should be ready to put their own achievements on the back burner and be in a mindset to help the next generation of entrepreneur leaders succeed. 
Executive Advisors are expected to bring a combination of the following professional attributes:
20-25 years+ total experience and 15-20 years of either/or combination of:

Entrepreneurship experience, where they acted as the founder, or C-suite executive in an entrepreneurial firm. The candidate should understand the challenges and pressures faced by the leader of an entrepreneurial firm.

Executive level experience in a multi-national organization preferably in growing or establishing a division, with profit and loss responsibility and experience in strategic planning and strategy execution.  This tenure should be marked with significant achievements relating to growing the division.

Partner level management consulting experience, or other relevant experience that demonstrates proficiency in having impact and influence with CEOs, executive management teams and Board members. 

Profile and pedigree in their work career, in their educational and professional background, and in their outside of work activities, that entrepreneurial CEOs will have respect for, and even aspire to.

C-suite or similar experience where the candidate would understand the leadership and broad strategic and organizational challenges the CEO of an entrepreneurial company faces.

Strategic leadership and strategic perspective, which includes creating the vision, communication of the vision, and motivating the team to help them achieve the vision.  They will understand this requires the understanding how to build teams, delegate authorities, make decisions, solve problems, execute, and provide their teams with the right resources to succeed.
With us, you'll be able to achieve the work/life balance you're looking for, with competitive working conditions and above-market flexible benefits. This includes modern workspaces to work from when you are in our offices, and, for some specific positions, the ability to work remotely, on reserve, and/or within your community.
While we appreciate all applications, we advise that only the candidates selected to participate in the recruitment process will be contacted. If you are a candidate with a disability and need an accommodation to complete the application process, please email us at accessibility@BDC.ca, and include your full name, the best way to reach you, and the accommodation needed to assist you with the application process.