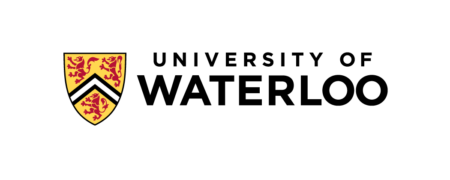 City : Waterloo, ON
Category : Permanent
Industry : Education
Employer : University of Waterloo
Overview:
The Exam Centre Manager is responsible for maintaining the integrity and efficiency of AccessAbility Services' Exam Centre, as well as overseeing all aspects of tests facilitated by AccessAbility Services for students who require testing accommodations. The incumbent reports to the Manager, Accommodation Services. The Exam Centre Manager is responsible for ensuring the fair and proper conduct of examinations in an environment that enables students to appropriately access their eligible testing accommodations, in accordance with academic integrity and University protocol. The Exam Centre Manager is responsible for ensuring University of Waterloo testing and examination policies and procedures are adhered to, adequate human and physical resources are available, proper systems and processes are in place, schedules are appropriate, and required information is communicated to students, faculty, proctors and staff. The incumbent must successfully accomplish this while taking into consideration the accommodations required for each student, to ensure the University's duty to accommodate is upheld.
Responsibilities:
Examination Specialist
Keeps abreast of technological changes as they relate to examinations and testing accommodations and has an in-depth understanding and knowledge of Waterloo academic regulations, protocols and procedures pertaining to exams and accommodations
Liaises with the AccessAbility Services to accommodate examinations for students who require accommodations, ensuring assistive technology is installed, scribes or interpreters are secured, and that other accommodation tools or services are implemented
Coordinates the preparation of the assigned seating plans for exam within the Exam Centre (and other exam writing spaces) and communicates the arrangements to students
Works with faculty and students to reschedule missed exams where appropriate. Determines the validity of such requests and makes decisions based on University policy, identifying those that require escalation to the Associate Dean. Handles exam deferral requests. Documents cases as required for future
Operations Management
Assesses, reviews and redevelops practices and processes within the Exam Centre regularly to ensure the changing needs of students and course instructor are met
Provides a coordinated, integrated, and effective delivery of exam accommodations, in an environment that enables students to perform to their best ability, while maintaining academic integrity on behalf of the course instructor
Ensures systems and processes within the Exam Centre are appropriate and efficient; identifies areas for system improvement to the Associate Director
Ensures timely and professional communication between the students, course instructors and the staff within the Exam Centre and AccessAbility Services
Maintain testing equipment including computers, and specialized adaptive technology and recommends the purchasing of new equipment as needed
Participates in the development of business processes to accommodate the University's requirements for administering examination
Documents procedures and continually refines them; ensuring that relevant staff are properly informed and trained
Responds to inquiries from faculty, students and staff
Troubleshoots/problem-solves issues within the Exam Centre
Ensure staffing levels and procedures at exam sessions meet University regulations
Ongoing analysis of the built environment with the Exam Centre, staffing, and policies/procedures, in order to minimize risks and maintain integrity of the Exam Centre
Human Resource Management
Exceptional leadership and management of the Exam Centre Team including hiring, staff performance manage, professional development, salary administration, priority setting, strategic planning and ensuring the effective delivery and assessment of services
Establishes team objectives and performance expectations in alignment with the overall objective and direction of AccessAbility Services and strategically plans for continuous improvement
Ensures resources are utilized optimally, through effective processes, task delegation, coordination and collaborative communication
Exercises skill in managing people and providing them with a productive and positive team-oriented work environment
Handling Sensitive Materials
Ensure access to secure documents are appropriately controlled.
Appropriately use and maintain confidential health and education records in accordance with University policy and relevant Privacy legislation (PHIPA)
Effectively use systems and technology to accurately and efficiently manage student medical information
Direct the return of clinical records to the intended party in a secure manner (appropriate storage and movement of confidential documents) when needed
Ensure data accuracy and document integrity
Responsible for the overall efficient, cost-effective, and secure handling of final examination materials, including collection, storage, duplication, accurate assembly, distribution, and disposal of all examination packages
Understands and commits to maintaining appropriate standards of confidentiality and security of materials
Maintains a current and accurate reflection of interactions with students through detailed case notes
Student-Focused Service Delivery (supporting students with disabilities)
Knowledgeable of needs of students with disabilities, particularly as it relates to testing accommodations and behaviours within the Exam Centre
Researches and follows best practices related to facilitating student testing accommodations, including current trends, and forecasting future needs to ensure continuous improvement of services and support
Act as liaison between students and various Waterloo departments/staff/faculty to resolve issues regarding tests and testing accommodations
Manage student behaviors in the Exam Centre, which is a high stress environment where students regularly experience anxiety attacks, outbursts, aggressive and threatening behaviours, as well as heightened medical symptoms.
Maintains up to date knowledge of technology as it relates to examination delivery and academic integrity
Collaboration with Partners
Maintains a close working relationship with management personnel in the Registrar's Office and faculties, and those members of the uWaterloo community who are responsible for examinations
Works closely with uWaterloo departments, including CEL, in the provision of exam accommodations
Liaising between faculty, AccessAbility Services (Accommodation Consultant), and academic administrators regarding the provision of accommodations, examinations and examination integrity
Qualifications:
Bachelor degree in relevant field. An equivalent combination of education and/or experience may be considered

Experience in a student-focused (secondary or post-secondary school context) environment

Experience working with students with disabilities

Experience managing people, materials and processes in a time and security-conscious setting

Experience and/or training in supporting students in crisis and securing appropriate support

Displays strong organization skills and attention to detail
Proven ability to provide solution-focused interventions. Negotiation and mediation skills is an asset
High degree of planning and coordination skills
Strong interpersonal skills and flexibility are required in order to integrate and prioritize competing demands that are received from a variety of stakeholders.
Excellent written and oral communication skills
Strong computer skills, including MS Office and other programs as needed. Capability to learn new systems.
Superior decision making skills, tact and discretion in the face of potentially adverse situations, in particular, when working with students in crisis or when managing issues related to exam integrity
A clear vulnerable sector check is required
Equity Statement:
The University of Waterloo acknowledges that much of our work takes place on the traditional territory of the Neutral, Anishinaabeg and Haudenosaunee peoples. Our main campus is situated on the Haldimand Tract, the land granted to the Six Nations that includes six miles on each side of the Grand River. Our active work toward reconciliation takes place across our campuses through research, learning, teaching, and community building, and is co-ordinated within our Office of Indigenous Relations.
The University values the diverse and intersectional identities of its students, faculty, and staff. The University regards equity and diversity as an integral part of academic excellence and is committed to accessibility for all employees. The University of Waterloo seeks applicants who embrace our values of equity, anti-racism and inclusion.  As such, we encourage applications from candidates who have been historically disadvantaged and marginalized, including applicants who identify as First Nations, Métis and/or Inuk (Inuit), Black, racialized, a person with a disability, women and/or 2SLGBTQ+.
All qualified candidates are encouraged to apply; however, Canadians and permanent residents will be given priority.
The University of Waterloo is committed to accessibility for persons with disabilities. If you have any application, interview, or workplace accommodation requests, please contact Human Resources at hrhelp@uwaterloo.ca  or 519-888-4567, ext. 45935.