Events Administrative Coordinator, New Student Transition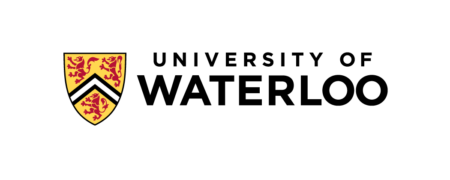 City : Waterloo, ON
Category : Temporary
Industry : Education
Employer : University of Waterloo
Overview:
Term: 10 months.
The Events Administrative Coordinator is accountable to the New Student Transition Project Manager for the coordination and administration of comprehensive and intentional programs that welcome new students to the University of Waterloo and prepare student volunteers to be involved in student transition initiatives within the Student Success Office. All student transition programs are designed to provide incoming students with a balanced introduction to all aspects of university life including academic, social, personal, and residential, and to provide upper-year students with the knowledge and skills they require to be a resource to incoming students.  The Events Administrative Coordinator will function primarily in the areas of student development, student transition, community building, volunteer/student staff development, project management and administrative capacities.  The Events Administrative Coordinator demonstrates a commitment to equity, diversity, inclusion and anti-racism through their operational practices.
The Events Administrative Coordinator has three main areas of responsibility: 1) provide administrative and event support for campus-wide transition initiatives (i.e., Waterloo Ready, Orientation), 2) volunteer recruitment and management for new student transition initiatives and Orientation, with a focus on UWaterloo staff and Orientation Leaders; 3) maintain positive and productive working relationships with students, volunteers and campus partners.  
Qualifications:
University degree preferred (pursuing or acquired) or equivalent experience in a related field (e.g., Leadership, Higher Education, Event Management, Volunteer Management and/or Student Services)
Event/project management skills and experience are required
Ability to perform administrative tasks with precise attention to detail is required
A record of and commitment to participating in ongoing learning and engagement in the areas of equity, diversity, inclusion, anti-racism, and accessibility
Experience managing/coordinating student staff or volunteers is an asset
Proven facilitation skills, comfort speaking in front of groups, and ability to communicate to diverse audiences both in person and online are strongly preferred
Experience with online programs including but not limited to the Microsoft Suite are beneficial
Proven ability to take initiative and be both creative and flexible
Proven ability to manage multiple demands, stay organized and prioritize effectively
Previous Orientation and/or student transition experience is an asset
Outstanding communication and interpersonal abilities. Strong written communication skills (including report writing) are highly beneficial.
Be knowledgeable and up-to-date on the needs and experiences of first-year students, including best practices at other institutions and current trends.
Be knowledgeable of the Waterloo campus community and the needs of its specific students
Direct and implement key administrative tasks such as tracking the recruitment and hiring process for over 1500 student volunteers, taking meeting minutes, communications, troubleshooting, and program documentation (outlining program goals, logistics, risk management and evaluation criteria)
Utilize assessment data and participant feedback to provide recommendations for future program development and delivery.
Participate in the administration of certain office-wide responsibilities including special events, working groups, office wide retreats, inter-office collaborations and special projects as assigned
Works well independently, as well as on a team
Evening and weekend work is often required, including during Labour Day weekend, for event and training execution purposes
Equity Statement:
The University of Waterloo is committed to implementing the Calls to Action framed by the Truth and Reconciliation Commission. We acknowledge that we live and work on the traditional territory of the Neutral, Anishinaabeg and Haudenosaunee peoples. The University of Waterloo is situated on the Haldimand Tract, the land granted to the Six Nations that includes six miles on each side of the Grand River.
The University values the diverse and intersectional identities of its students, faculty, and staff. The University regards equity and diversity as an integral part of academic excellence and is committed to accessibility for all employees. The University of Waterloo seeks applicants who embrace our values of equity, anti-racism and inclusion.  As such, we encourage applications from candidates who have been historically disadvantaged and marginalized, including applicants who identify as First Nations, Métis and/or Inuk (Inuit), Black, racialized, a person with a disability, women and/or 2SLGBTQ+.
All qualified candidates are encouraged to apply; however, Canadians and permanent residents will be given priority.
The University of Waterloo is committed to accessibility for persons with disabilities. If you have any application, interview, or workplace accommodation requests, please contact Human Resources at hrhelp@uwaterloo.ca  or 519-888-4567, ext. 45935.