Event Services Supervisor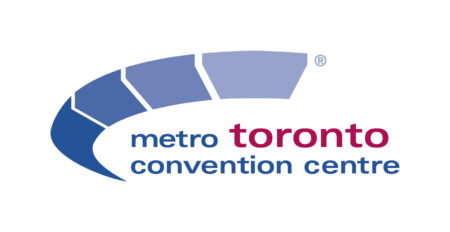 City : Toronto
Category : Full-time Salaried
Industry : Events
Employer : Metro Toronto Convention Centre (MTCC)
| | |
| --- | --- |
| Current Opportunity: | Event Services Supervisor |
| Job Classification: | Full-Time |
A multi-award winning facility, the Metro Toronto Convention Centre (MTCC) has earned a solid reputation as North America's leading Convention Centre, and has held over 18,000 events and hosted over 55 million guests since opening for business in October 1984. Covering over 2 million square feet, the MTCC is Canada's largest convention facility, boasting seven exhibit halls, two large capacity ballrooms, and a beautiful 1,232 seat theatre among its many assets. It also houses 70 fully furnished meeting rooms, and 167,000 square feet of beautifully decorated pre-function spaces.
The MTCC is conveniently connected to Toronto's Union Station railway and transit station through the Skywalk and is also accessible via the city's underground PATH system.
MTCC is a Crown Corporation of the Province of Ontario and is proudly governed and led by an executive management team and an independent board of directors comprised of senior private sector business leaders. The mandate of the company is to position the Centre as a world-class destination, while helping to generate economic benefit to the community and at the same time remaining financially self-sufficient.
The Metro Toronto Convention Centre prides itself on its professionalism, responsiveness, and dedication to making every event it hosts memorable for its customers and guests alike.
Job Description
Reporting to the Event Services Manager and Assistant Manager, the successful candidate will assist the Event Services Management team in supervising and overseeing a team of Houseperson during a specified shift to ensure the safe, timely and efficient day-to-day operations. The Event Services Supervisor coordinate and execute the set-up / breakdown of meeting rooms for conventions and Food & Beverage functions at the MTCC. In addition, to ensure client's expectations are met relative to their communication with event coordinators and other contacts. The Event Services Supervisor ensures that the team of House persons perform in accordance with MTCC policies and procedures; ensures that fire safety protocols are adhered to on the floor; reports all incidents/situations on floor to relevant staff members/departments as applicable
Coordination
Develops, plans, and executes a course of action to achieve departmental goals and objectives. This involves planning the staff workloads with the Event Services Manager for upcoming events; advising the manager about reducing or increasing labour to accomplish tasks.
All necessary information is passed down on a daily basis to ensure smooth and efficient operations of the Event Services Department.
Employee Support
Supervises Event Services staff, assigns workloads, disciplines as necessary, and ensures that all standards and procedures are being executed in relation to the Health & Safety act.
Organizes and analyses event set up information.
Supervise staff throughout their shift to ensure job responsibilities/tasks are being adhered to.
Oversee staff interaction with clients/customers and fellow employees are being conducted in a professional, positive and polite manner and all operations are running smoothly
Assist in answering questions from employees and provide hands-on direction and guidance.
Assist in ensuring that all staff adhere and comply with health and safety guidelines as per the building and their collective bargaining agreement.
Operations
Interacts with clients daily to ensure any last-minute requests.
Communicates and coordinates with other departments to address client's concerns, and to achieve a successful event.
Monitoring House person's work tasks and reassign duties as required.
Administration
Create administrative reports and make revisions upon request.
Ensures e- Log of the Department is completed after each shift.
Ensures all incident reporting forms are completed upon incidents been reported during the shifts.
Assist Event Services Manager in training new House person on MTCC and Event Services department procedures and ensure existing staff take ownership for their job duties and hold themselves as well as other departments accountable (if required) in order to meet the demands of a specific event.
Responsible for the day-to day operation of the Logistics set-up crew
In-depth knowledge of all aspects of meeting and banquet equipment setup & breakdown.
Executes effective equipment and human resources management strategies i.e. equipment movement coordination schedules to maximizes equipment efficiency.
Ensure timely setup of all events according to established standards.
Manage inspection of function setups, ensuring all specifications and quality controls.
Ability to analyze problems quickly and implement corrective action.
Flexible management methods of hourly staff and equipment, to ensure staffing and equipment are available "as required".
Manages staff tardiness and absenteeism, daily documentation
Completes reports in accordance with departmental standard.
Display a through knowledge of the content and an ability to administer the collective agreement between the Convention Centre and the Union.
Responsible for Conventions, Food & Beverage and Meetings set-up.
Ability to quickly devise contingency plans.
Manages staff accurately within the department rules and regulations and company policies and procedures.
Responses promptly to phones, pager and other communications tool.
Ensures that the company's vision and values are effectively driven throughout the Event services department within our core competencies.
Assist with any other reasonable duties deemed necessary by senior management.
Job Skills and Requirements
1-2 years related work experience working in a similar environment
Good leadership, communication, and organizational skills
Experience with Microsoft Word/Excel, Ungerboeck
Progressive experience working in an unionized work environment
Previous related experience in all aspects of equipment set-up and teardown for conventions, meetings and banquets is an asset
Computer knowledge is also an asset
Require to work shift / weekends based on business demands, as well as flexibility on an on-call basis
Interested applicants are asked to submit their application online no later than:
August 25, 2023
Please note: The Metro Toronto Convention Centre is proud to provide employment accommodation during the recruitment process. During any stage of the recruitment process, applicants have the right to request accommodation.