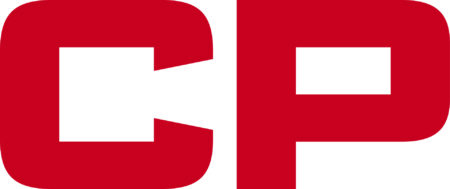 City : Calgary, AB, CA, T2C 4X9
Category : Other
Industry : Transportation
Employer : Canadian Pacific
Req ID: 97886

Department: Information Services

Job Type: Full-Time

Position Type: Non-Union

Location: Calgary, Alberta

Country: Canada

% of Travel: 0-10%

# of Positions: 1

Job Available to:  

Internal & External
Canadian Pacific is a transcontinental railway in Canada and the United States with direct links to major ports on the west and east coasts, providing North American customers a competitive rail service with access to key markets in every corner of the globe. CP is growing with its customers, offering a suite of freight transportation services, logistics solutions and supply chain expertise. Visit cpr.ca to see the rail advantages of CP.
PURPOSE OF THE POSITION
The IS team provides ETL capabilities for all data reporting and analytics within CP.  This data comprises of real-time sensor data, transactional data, master data, and aggregated data.  The Data Services team is responsible for supporting, designing, and developing the ETL workflows and related data warehouses that provide this data to the rest of the BI group, the IS team, and all reporting and analytics end-users at CP. 
This position will provide support for existing workflows through performance tuning, organic growth planning, and creating new logic for data source changes.  This position will be involved in new workflow development through database design, logic design, performance tuning, and overall ETL architecture.  Both sustainment and new project work will require deep collaboration with other teams in IS and BI and the rest of the Data Services team.
POSITION ACCOUNTABILITIES
Responsible for data integration using in PWC, IICS Data Integration and IICS Application Integration.

Responsible for data mappings in PWX and CDCs.

Responsible for maintaining and supporting the application and related data processes in a production environment.

Develops Informatica workflows following standards set by and for the team, including promotion standards, naming standards, data flow standards, documentation standards, and code repository standards.

Recommends and influences the team on improvements in processes.

Collaborates closely with project teams, including Business Analysts, Solution Architects, Project Managers, Application Developers, and BI Developers.

Collaborates closely with operational teams, including DBAs, Service Operations Center, BI developers, and SAP developers.

Collaborates with other members of the Informatica team to provide and receive peer reviews of all Informatica workflows and production deployments.

Project responsibilities can include data modelling, logic development in SQL and/or Informatica, performance tuning, scheduling, and validation of data flows.

Sustainment responsibilities can include:

Immediate incident resolution of data problems, performance problems, and integration problems.

Incident follow-up with root cause analysis

Incident change release and dev/acceptance reconciliation

Provides maintenance for Informatica and Linux middleware which can include patching, installs, shell scripting, updates, and Informatica configuration.

Recommends and influences the team on middleware improvements and understands the ETL landscape.

Provides 24/7 on call support in rotation with the Informatica team.

Understands the importance of secure data and maintains the confidentiality of CP data.

Understands the importance of quality data management methods to reduce duplication, maintain data integrity and apply records management processes (as appropriate).

Maintains an awareness of upcoming trends in data management and ETL.
POSITION REQUIREMENTS:
Bachelor's degree in Computer Science, Information Systems, or equivalent education or work experience.

Strong Experience in ETL development with preference in Informatica

Recent experience with many database systems and patterns

Oracle / SQL Server / SAP eHana – advanced querying methods, performance tuning, and data virtualization;

Data modelling – Star, Snowflake, and Relational.

Knowledge of implementation and system integration using APIs, MQ, FTP, and other integration software.

Working knowledge of Linux and shell scripting

Working knowledge of Control-M process scheduling
NICE TO HAVE:
Big data patterns – including event-driven, IoT, and data lake;

NoSQL familiarity.
WHAT CP HAS TO OFFER: 
Flexible and competitive benefits package

Competitive company pension plan

Employee Share Purchase Plan

Performance Incentive Program 

Annual Fitness Subsidy
ADDITIONAL INFORMATION: 
As an employer with national presence, the possibility does exist that the location of your position may be changed based on organizational requirements.
Background Investigation:
The successful candidate will need to successfully complete the following clearances:    
Criminal history check

Reference check
Management Conductor Program:
Becoming a qualified conductor or locomotive engineer is the single best way for a management employee to learn the business at CP. You may be required to obtain a certification or to maintain your current certification/qualification as a conductor or locomotive engineer.
CP is an equal opportunity employer committed to the principles of employment equity and inclusion. We welcome applications from all qualified individuals. All applicant information will be managed in accordance with the federal Personal Information Protection and Electronic Documents Act ("PIPEDA").