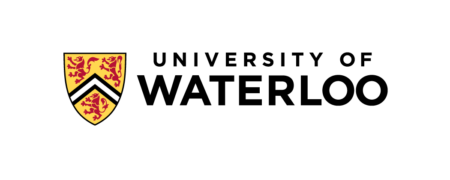 City : Waterloo, ON
Category : Temporary
Industry : Education
Employer : University of Waterloo
Overview:
Term: 1 year. 
Reporting to the Director of Equity, the Equity Specialist is a member of the Equity Office responsible for planning, implementing and monitoring equity initiatives. The Specialist provides campus members support and guidance on navigating University procedures. The Specialist manages initiatives in line with the Office of Equity, Diversity, Inclusion and Anti-Racism's strategic plan; builds strong partnerships with students, staff and faculty; researches best practices to support developing and implementing initiatives to meet the needs of campus community members.
Responsibilities:
Strategic Development of Equity Initiatives
Manages projects, information and logistics of project deliverables
Implements and monitors equity related initiatives assigned by the Director of Equity
Prepares communications for key stakeholders
Maintains detailed documentation according to program requirements
Evaluates initiatives and prepares reports to track progress
Prepares necessary resources and tools, based on relevant legislation and best practices, to support the successful implementation of assigned equity initiatives
Collaboration and Engagement
Consults, advises, and guides campus members on equity and escalates sensitive issues to the Director of Equity as needed
Collaborates with stakeholders to build equity capacity
Liaises with departments and groups in the university community on equity related topics
Builds relationships with student groups, staff and faculty, facilitates input on key equity initiatives 
Sits on campus committees where appropriate
Equity Response and Support
Responds to individual disclosures of equity related concerns from staff and faculty (e.g. racism, transphobia, homophobia, ableism) by providing support and referrals based on individual needs
Utilizes anti-oppressive and trauma-informed approaches to support campus stakeholders who often present in distress
Maintains an understanding of the legal and reporting requirements in order to provide accurate advice, support and resources
Advocates on behalf of marginalized campus members where appropriate
Collaborates with internal support units and external organizations to meet needs of diverse members of the campus community
Remains current with pertinent ethical requirements and research relevant to responding to equity concerns
Engages in case management when required, particularly with cases presenting with more complex needs
Research and Analysis
Works with the Director to identify equity issues and conducts related research (e.g. literature reviews, needs assessments, data collection and analysis)
Prepares research reports on equity matters
Prepares communication materials pertaining to strategic priorities
Consults with students, staff and faculty to prepare educational and training resource materials
Qualifications:
Master's degree or equivalent education and experience. Lived expertise and institutional/systemic knowledge of equity, diversity, inclusion, and anti-racism.
A minimum of 3 years' experience: demonstrated experience successfully implementing equity initiatives; demonstrated experience in applying equity frameworks to projects; project management experience; demonstrated understanding of human rights, equity issues and anti-oppressive frameworks; ability to interpret and communicate human rights and equity concepts; proven ability to align work priorities and realize strategic goals
Knowledge and expertise in disability justice and/or trans inclusion is an asset
Experience working in a post-secondary environment is an asset
Demonstrated knowledge the concepts of equity, human rights, inclusion, diversity, disability justice, de-colonization and anti-oppressive frameworks. Working knowledge of the Ontario Human Rights Code, the Accessibility for Ontarians with Disabilities Act, and other relevant legislation. Can apply knowledge to equity projects/plans
Excellent interpersonal and communication skills, both written and oral for the preparation of reports and making presentations
Good facilitation skills to lead groups to productive outcomes
Excellent organizational and project management skills
Ability to work on confidential and sensitive matters with tact and discretion
Ability to manage challenging conversations with stakeholders
Ability to work well independently or in a team setting, with diverse individuals
There may be unusual hours or schedules
Equity Statement:
The University of Waterloo acknowledges that much of our work takes place on the traditional territory of the Neutral, Anishinaabeg and Haudenosaunee peoples. Our main campus is situated on the Haldimand Tract, the land granted to the Six Nations that includes six miles on each side of the Grand River. Our active work toward reconciliation takes place across our campuses through research, learning, teaching, and community building, and is co-ordinated within our Office of Indigenous Relations.
The University values the diverse and intersectional identities of its students, faculty, and staff. The University regards equity and diversity as an integral part of academic excellence and is committed to accessibility for all employees. The University of Waterloo seeks applicants who embrace our values of equity, anti-racism and inclusion.  As such, we encourage applications from candidates who have been historically disadvantaged and marginalized, including applicants who identify as First Nations, Métis and/or Inuk (Inuit), Black, racialized, a person with a disability, women and/or 2SLGBTQ+.
All qualified candidates are encouraged to apply; however, Canadians and permanent residents will be given priority.
The University of Waterloo is committed to accessibility for persons with disabilities. If you have any application, interview, or workplace accommodation requests, please contact Human Resources at hrhelp@uwaterloo.ca  or 519-888-4567, ext. 45935.