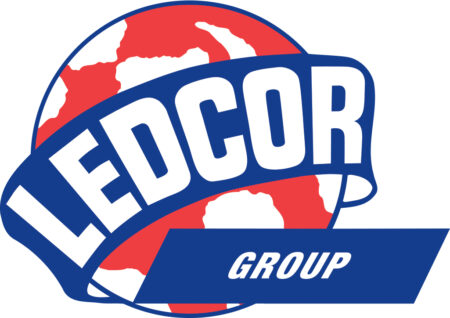 City : Vancouver, BC; Toronto, ON; Edmonton, AB
Category : Full time Health and Safety
Industry : Construction
Employer : Ledcor Group
Job Summary:
As the Environmental Specialist, you have a high-level set of skills and expertise that can be used primarily across the Ledcor group of companies with the intention to enhance the delivery and success of Ledcor's HS&E management system. You are recognized for your knowledge and leadership in the field of Environmental protection and management.
You have the flexibility and experience to support our operating groups who work in varied and diverse work environments. You are seen as a trusted partner in improving our environmental performance. You seek to understand the diversity of our organization and assist in collaborating and providing fit for purpose solutions.
Join our True-Blue Team, Apply today!
Responsibilities:
Develops content within the Core Management System (CMS) that recommends Ledcor's base environmental expectations. This includes but is not limited to:  HS&E management system standards and associated processes, bid proposal preparation and submission, environmental regulatory matrices, environmental management processes, plans and templates.
Provides tactical and strategic recommendations on environmental management processes including definition, development, implementation, and use.
Ensures strategic direction aligns with Ledcor's overall business drivers and business strategy to continually improve environmental performance.
Participates in audits and inspections to ensure Ledcor's HS&E management system is implemented by the operating groups.
Supports operating groups in the development of environmental processes, training, and continual improvement opportunities.
Mentors and supports the development of HS&E employees.
Shares knowledge of environmental management systems, learning, and competency programs.
Requirements:
5+ years' experience in the development/ delivery/ management of environmental management systems and processes.
Diploma or bachelor's degree in Environmental Science, Biology, Geology, Forestry, or Agriculture required.
Environmental Professional Designation (EP), or other related environmental designation (R.P.Bio., etc.) is preferred.
Possesses extensive technical knowledge of environmental management systems, compliance practices and regulations related to air quality, waste management, spill response, and remediation across multiple jurisdictions in Canada and US.
Provides a high level of strategic and tactical advice to leaders and managers.
Possesses practical experience implementing and auditing management systems.
Excels at developing /enhancing environmental processes.
Capable of collaborating with both operations and other shared services groups to support any of Ledcor's businesses.
Able to interpret internal and external business issues and recommend appropriate solutions.
Capable of developing and facilitating impactful training and compelling presentations.
Has advanced communication skills, is results oriented, and has a continual improvement mindset in helping others solve complex problems.
Welcomes and is capable in taking on difficult assignments.
Fosters a collaborative, team environment.
Capable of working independently and takes independent action when required.
Demonstrates behaviors in support of Ledcor values and ethics.
Working Conditions:
Office-based (80%) and field-based (20%)
Travel Required
#li-kf1
Additional Information:
Company Description
The Ledcor Group of Companies is one of North America's most diversified construction companies. Ledcor is a company built on a rich history of long-standing project successes.
But when you work for Ledcor, your experience will go far beyond the project. Do you want a career that means more? Join our True Blue team now!
Employment Equity
At Ledcor we believe diversity, equity, and inclusion should be part of everything we do. We are proud to be an equal-opportunity employer. All qualified individuals, regardless of race, color, religion, sex, national origin, sexual orientation, age, citizenship, marital status, disability, gender identity, Veteran status or any other identifying characteristic are encouraged to apply.
Our True Blue team consists of individuals from all backgrounds who contribute diverse perspectives and experiences to Ledcor. We are committed to continuing to build on our culture of empowerment, inclusion and belonging.  
Adjustments will be provided in all parts of our hiring process. Applicants need to make their needs known in advance by submitting a request via email. For more information about Ledcor's Inclusion and Diversity initiatives, please visit our I&D page.