ENTERPRISE TECHNICAL SUPPORT SPECIALIST (Directory Services) (Toronto, ON, CA, M5V 3C6)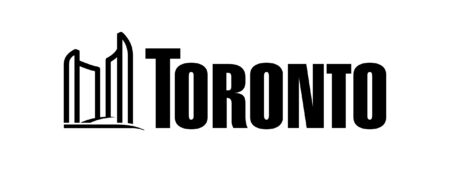 City : Toronto
Category :
Industry : Government
Employer : City of Toronto
Job ID: 35700
Job Category: Information & Technology 
Division & Section: Technology Services, Technology Services Delivery
Work Location: 703 Don Mills
Job Type & Duration: Permanent, Full-time
Hourly Rate: $47.54 - $52.10
Shift Information: Monday to Friday, 35 hours per week
Affiliation: L79 Full-time
Number of Positions Open: 1
Posting Period: 24-Mar-2023 to 11-Apr-2023
 
Reporting to the Senior Technical Support Specialist (Directory Services) in the Cloud & Internet Services unit, this individual will bring considerable experience in the directory services area, helping to maintain the City's directory service environment, and provide technical information and instructions to a wide range of users ranging from fellow IT administrators to end users.
Works as part of a team to:
Major Responsibilities:
Performs analysis of enterprise software, hardware and transmission facility using diagnostic tools to ensure the optimum operation and maintenance of technology solutions.

Ensures pro-active action is taken for the operation, installation and support of the enterprise systems and solutions.

Provides assistance and technical support in the planning, assessment, design, construction and implementation of upgrades to the existing systems and enhancements/additions of future enterprise technologies.

Conducts research and evaluations of enterprise hardware/software solutions and makes recommendations.

Maintains security on all enterprise server hardware, software and network, including set up, revision and cancellation of securities.

Monitors enterprise systems, products and network usage, performance and capacity. Performs trend analysis for system improvements.

Performs enterprise-wide user accounts administration including addition, deletion and change of user accounts according to approved policy, standards and procedures.

Responds to user inquiries, investigates and analyzes problems and develops solutions and/or action plans.

Conducts, updates and improves reviews of documentation, manuals, standards and procedures.
Key Qualifications:
Your application must describe your qualifications as they relate to:
Post-secondary education in Data Communication or Computer Sciences, or the equivalent combination of education and/or related experience.

Experience working in an IT production, systems management and development environment.

Extensive experience working with identity management solutions in large enterprise environment.

Extensive experience in Microsoft Active Directory and Azure Active Directory, Novell/OpenText eDirectory, as well as operating systems (both servers and clients).

Experience in various enterprise solutions such as document management system, enterprise fax software, etc.

Experience of application security, user rights and group policy management.

Experience in application integrations in a highly complex environment, with demonstrated working experience with, and knowledge of, the user authentication and validation process.

Experience with, and good knowledge of, various communication and authentication protocols, such as SMB, Kerberos and LDAP.

Extensive experience in authentication protocols, SSO, remote access such as VPN, Citrix solutions, as well as MFA solutions such as RSA and VIP.

Extensive experience in identifying business and technical risks associated with Identity and Access Management solutions, as well as information security best practices.

Considerable experience with security and vulnerability assessment.

Experience with Microsoft PowerShell and cloud-based application support.

Excellent communication skills, with the ability to convey detailed technical information clearly and effectively to a variety of audiences.

Experience of project methodology and various levels of system and application testing.

Extensive experience in identifying business and technical risks associated with Identity and Access Management solutions, as well as information security best practices.
You must also have:
Knowledge of planning, evaluation, analysis, design, implementation and integration of enterprise products in a large, diverse computing and telecommunication environment.

Ability to troubleshoot and help resolve reported incidents or achieve systems enhancement through clear communication.

Highly developed analytical skills to research problems, evaluate and identify business requirements and make recommendations to senior management.

Capability of leading the technical change process, from planning to implementation.

Excellent interpersonal skills, with the ability to work independently and cooperatively with others in a team environment as well as establish and maintain effective working relationships with all levels of staff and external contacts.

Demonstrated ability to troubleshoot, generate incident reports, assist with problem resolution and clearly communicate the means to resolve incidents and/or enhance applications or systems.

Commitment to customer service, performance quality and continuous improvement.

Ability to work flexible hours and days, evenings and nights, including weekends, under deadline and time constraints.

Ability to work on standby and provide on-call support for production systems.

Ability to drive and travel across various office locations within the City to support production systems.

Demonstrated communication skills to provide troubleshooting support, prepare technical documentation, report on problems and deal effectively with all levels of management and staff.

Ability to work effectively as a member of a team as well as independently, as required.
NOTE TO INTERNAL FULL-TIME AND PART-TIME CITY OF TORONTO EMPLOYEES:
City of Toronto employees must apply to full-time or part-time employment opportunities posted on the City's Internal Job Posting Portal.
Equity, Diversity and Inclusion
The City is an equal opportunity employer, dedicated to creating a workplace culture of inclusiveness that reflects the diverse residents that we serve. Learn more about the City's commitment to employment equity.
Accommodation
The City of Toronto is committed to creating an accessible and inclusive organization. We are committed to providing barrier-free and accessible employment practices in compliance with the Accessibility for Ontarians with Disabilities Act (AODA). Should you require Code-protected accommodation through any stage of the recruitment process, please make them known when contacted and we will work with you to meet your needs. Disability-related accommodation during the application process is available upon request. Learn more about the City's Hiring Policies and Accommodation Process.